Can tiny Mus­tang Bio com­pete on the CAR-T front with gi­ants like No­var­tis and Gilead? Man­ny Litch­man aims to find out
Now that No­var­tis and Gilead have picked up the first two ap­provals for CAR-T drugs, you can ex­pect to see ri­vals com­ing along who will probe for any weak­ness­es in their ap­proach, look­ing to com­pete on the next wave of per­son­al­ized cell ther­a­pies head­ed through the clin­ic.
The small crew at Mus­tang Bio — $MBIO, up 11% to­day — has some big am­bi­tions on that score, and to­day they're adding some man­u­fac­tur­ing ca­pac­i­ty that the com­pa­ny be­lieves will be cen­tral to its abil­i­ty to even­tu­al­ly com­pete with these two gi­ants.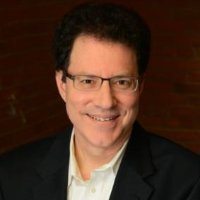 Man­ny Litch­man
Mus­tang has inked a lease deal with the UMass Med­i­cine Sci­ence Park in Worces­ter, MA, where they ex­pect to be­gin pro­duc­tion of their CAR-Ts next year. And they'll be aim­ing to make these cell ther­a­pies for ear­ly-stage stud­ies for glioblas­toma and acute myeloid leukemia and a grow­ing sta­ble of pre­clin­i­cal ef­forts.
Look­ing for com­pet­i­tive ad­van­tages at this stage of the game will re­ly quite a lot on a "more stream­lined, more cost ef­fec­tive man­u­fac­tur­ing ap­proach," CEO Man­ny Litch­man tells me. "Every­thing re­al­ly has cost in mind," he adds, siz­ing up the first two ther­a­pies that come with hefty six-fig­ure price tags.
"Look in the black box of man­u­fac­tur­ing," he says, and you can see "dozens of pa­ra­me­ters that can vary."
There's more reengi­neer­ing work to be done to make CAR-Ts bet­ter at com­bat­ting can­cers like glioblas­toma and AML, he adds. In­ves­ti­ga­tors, for ex­am­ple, have been bal­anc­ing the im­pact of quick ver­sus slow­er ac­tion of the ther­a­peu­tic — slow­er ac­tion ap­pears to be more durable — along with a mul­ti­tude of com­bi­na­tion ap­proach­es that need to be ex­plored.
There's enough po­ten­tial in these new ap­proach­es to of­fer an open­ing for a com­pa­ny like Mus­tang to step in and ex­ploit new op­por­tu­ni­ties, he be­lieves.
Litch­man left the helm at Arv­inas, a pro­tein degra­da­tion biotech spun out of the lab of Yale's Craig Crews, to take the lunge at CAR-T. It's a field he knows some­thing about. As for­mer head of on­col­o­gy BD at No­var­tis, Litch­man was present at the cre­ation of the Penn/No­var­tis deal that set the phar­ma gi­ant down the path to­ward an his­toric CAR-T ap­proval. He was pro­gram head of CTL019 for awhile. And he's fol­low­ing in much the same path that the pi­o­neers — along with Kite and Juno — did, let­ting the sci­en­tif­ic founders do the ear­ly-stage re­search work that will be used to set up the fast-paced piv­otal de­vel­op­ment pro­grams to come.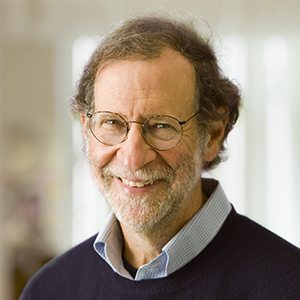 Stephen For­man
In Mus­tang's case, that in­volves Stephen For­man's lab­o­ra­to­ry at City of Hope Na­tion­al Med­ical Cen­ter and top re­searchers at the Fred Hutchin­son Can­cer Re­search Cen­ter, where Oliv­er Press and Bri­an Till have been build­ing a T cell ther­a­py which ex­press­es a CD20-spe­cif­ic chimeric anti­gen re­cep­tor. That work has ex­pand­ed Mus­tang's pipeline to 6 clin­i­cal and pre­clin­i­cal ef­forts.
The Cal­i­for­nia In­sti­tute for Re­gen­er­a­tive Med­i­cine, rest­less­ly look­ing to make a clin­i­cal mark af­ter years in­vest­ing in labs, just days ago pro­vid­ed a $12.8 mil­lion grant to the City of Hope for the Phase I glioblas­toma study. And that comes on top of a $94.5 mil­lion raise in Feb­ru­ary from a pri­vate place­ment arranged by its par­ent com­pa­ny Fortress, which is build­ing a port­fo­lio of biotechs.
Try­ing to leapfrog in­to a clin­i­cal ri­val­ry in a com­plex are­na like this will cost much, much more than that. And Litch­man tells me he has plans to raise some­where be­tween $60 mil­lion and $100 mil­lion more next year.
Right now, Mus­tang has 5 full timers, a tiny boat­load of staffers com­pared to the jug­ger­nauts crewed by No­var­tis and Gilead's Kite. Juno al­so has a much larg­er op­er­a­tion look­ing to make a come­back af­ter their lead ther­a­py was de­stroyed by its lethal tox­i­c­i­ty. But Litch­man plans to up that to about 20 over the next year, while the in­de­pen­dent sci­en­tists con­tin­ue to do the heavy lift­ing in the ear­ly stud­ies.
This is one race that Litch­man says is still very much just be­gin­ning. And it won't be dom­i­nat­ed by a hand­ful of lead­ers.