Canaan reels in a jum­bo $800M fund with a big fo­cus on a new wave of biotech star­tups
In the lat­est sign of the leviathan ap­petite ven­ture in­vestors have for new tech­nol­o­gy, Canaan Part­ners — one of the busiest play­ers in biotech — has raised a firm-record $800 mil­lion fund to dri­ve a new wave of bets in the biz.
The Sil­i­con Val­ley-based Canaan has many in­ter­ests — fin­tech, mar­ket­places, en­ter­prise — with a spe­cial place in the port­fo­lio for a big chunk of bio­phar­ma. Known as a reg­u­lar in seed fi­nanc­ings and Se­ries A rounds, Canaan likes to get in ear­ly.
Canaan al­so likes to make mon­ey, which has been helped with 30 ex­its over the past 3 years. Nine of those were from the biotech port­fo­lio. The lim­it­ed part­ners have been good in re­turn; the last fund Canaan raised rang in at $675 mil­lion.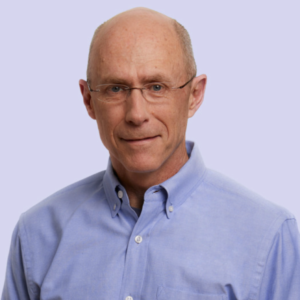 Tim Shan­non
Tim Shan­non, the East Coast gen­er­al part­ner and an ex­pe­ri­enced biotech vet who's cur­rent­ly work­ing with a slate of com­pa­nies that in­cludes Arv­inas and IDEAYA, is ready to roll.
There are a num­ber of ear­ly-stage in­vestors that Canaan likes to work with, he says. Once their com­pa­nies hit Phase I, says Shan­non, they pre­fer to in­vest in ar­eas where they know they have a good chance of suc­cess. So ge­net­ic val­i­da­tion is im­por­tant for de-risk­ing their work. An­ti-in­fec­tives have been a hall­mark of their work.
But aside from the big­ger num­bers in Fund XI, adds Shan­non, not much changes.
"I think we'll keep our same phi­los­o­phy in terms of the kinds of in­vest­ments we're tar­get­ing," he says. Then he ticks them off: "Ear­ly-stage, trans­for­ma­tive, high own­er­ship, high re­turns."
You can fig­ure about 40% of the fund will go to health­care, rough­ly $360 mil­lion. Of that, look for about 75% to go in­to bio­phar­ma af­ter "di­al­ing up a notch" in the in­dus­try. That will trans­late in­to about 15 new com­pa­nies — plat­forms are a key — with about $15 mil­lion or so for each. A good rule of thumb is that 60% will be­come suc­cess­ful ex­its. Break it down fur­ther, he says, and 20% will be fund mak­ers, 20% will con­tribute, 20% will get by.
What's not on Canaan's plate? Com­mon dis­eases are tough to crack, says Shan­non. Di­a­betes and car­dio are two prime ex­am­ples, where ge­net­ic val­i­da­tion is of­ten lack­ing. PC­SK9 could have been a break­through, he notes, but it hasn't fired up yet.
That ba­sic phi­los­o­phy, trans­lat­ed by a small team of pro­fes­sion­als, has paid off con­sis­tent­ly for the past 10 years.
In a blog post out to­day, the VC un­der­scored the val­ue of di­ver­si­ty and col­lab­o­ra­tion:
It may sound trite, but hav­ing a "no ass­holes pol­i­cy" works. Ours is a team-ori­ent­ed, trans­par­ent and col­lab­o­ra­tive cul­ture, with a com­pen­sa­tion struc­ture that re­wards per­for­mance — re­gard­less of a team mem­ber's tenure. Sil­i­con Val­ley, in par­tic­u­lar, has seen the im­pact of un­der­rep­re­sen­ta­tion in gut-wrench­ing ways over the past few weeks. We know that hav­ing more points of view at the ta­ble makes a dif­fer­ence and we lead by ex­am­ple, with an in­vest­ment team that is 40% women — in­clud­ing at the Gen­er­al Part­ner lev­el — and 47% im­mi­grant or first-gen­er­a­tion.