Can­cer drug ri­vals at Loxo and Blue­print go toe-to-toe once again, and one an­a­lyst scores a (pos­si­ble) win on points
Who's ready to start the week com­par­ing da­ta on two ri­val can­cer drugs from stud­ies fea­tur­ing dif­fer­ent tri­al de­signs?
OK, I'll do it any­way.
Loxo On­col­o­gy $LOXO and Blue­print Med­i­cines $BPMC have been duk­ing it out with their ear­ly-stage stud­ies on their RET in­hibitors, and they were both back at it with up­dates for mu­tant medullary thy­roid can­cer at the Amer­i­can Thy­roid As­so­ci­a­tion meet­ing over the week­end.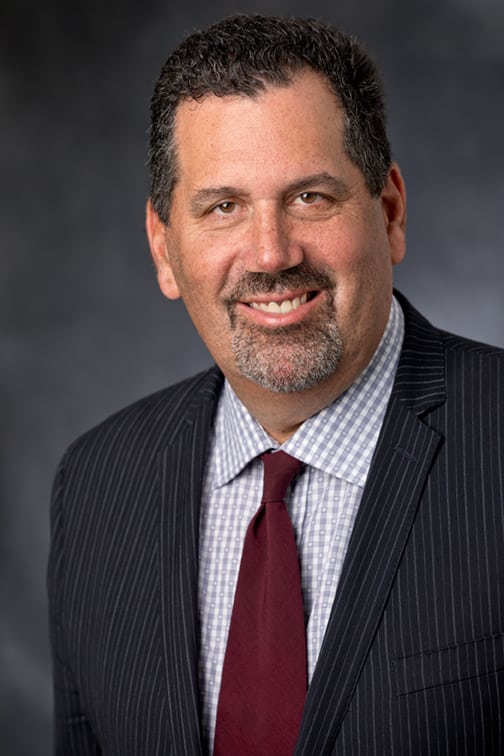 An­drew Berens
Leerink's An­drew Berens scored the two lat­est snap­shots on da­ta, and I'll let him do the sum­ma­ry. First, though, I'll echo Berens' note that the two drugs are not dosed the same way, with Loxo pa­tients able to get a dose es­ca­la­tion dur­ing the study, while Blue­print is stick­ing with a fixed-dose study — which may put it at a dis­ad­van­tage in terms of quick com­par­isons.
Purists in the field hate these tri­al com­par­isons, but in­vestors eat them up.
That said, Loxo re­port­ed an up­dat­ed ORR of 59% for LOXO-292, with 2 com­plete re­spons­es and 15 par­tials. The ORR is up from the 45% re­port­ed at AS­CO while the 78% re­sponse rate seen for pa­tients with a RET fu­sion thy­roid can­cer is down a bit. Still, the an­a­lyst notes, the up­date on­ly ac­counts for 9 pa­tients in to­tal, so don't try to read too much in­to that.
Blue­print, which has suf­fered be­fore from the side-by-side pics with BLU-667, had a 49% re­sponse rate with 1 CR and 16 PRs. Berens: "In­ter­est­ing­ly, re­spons­es ap­pear to be deep­en­ing over time. ORR for pa­tients treat­ed at 300/400mg QD dose lev­el was 35% at 8 weeks of treat­ment, 56% at 16 weeks and 62% at 24 weeks. Re­spons­es were equiv­a­lent in pa­tients with and with­out pri­or mul­ti-ki­nase in­hibitor (MKI) treat­ment (~50%). 83% (35/42) of thy­roid can­cer pa­tients re­main on treat­ment, and 100% of re­spon­ders (19/19) and those treat­ed at 400mg QD (14/14) re­main on ther­a­py."
Sure, says Berens, Blue­print may well feel some heat be­cause its num­bers still don't mea­sure up to Loxo — now part­nered in a deal with Bay­er — but he gives both drugs a thumbs up for im­prov­ing re­sponse rates and im­pres­sive (ear­ly) signs of dura­bil­i­ty.
Did I say that this ri­val­ry has a ways to run?
For now, the hand­i­cap­ping con­tin­ues to fa­vor Loxo, but this race isn't over. Al­so, there's noth­ing in the Blue­print num­bers to sug­gest that they're go­ing to be forced out of the race, with good chances that both get through a well greased reg­u­la­to­ry sys­tem — pro­vid­ed the da­ta hold up.
Loxo al­so got bonus points at the ATA meet­ing. Berens notes that they have "up­dat­ed da­ta for larotrec­tinib in sev­en pa­tients with TRK fu­sion thy­roid can­cer. Five of these pa­tients had pap­il­lary dis­ease, while one had fol­lic­u­lar, and one had anaplas­tic dis­ease. Six of the sev­en pa­tients re­main on ther­a­py, with du­ra­tion of treat­ment rang­ing from 12.9 months to 28.7 months."