Can­cer drugs among US goods spared from tar­iffs as Chi­na is­sues first ex­emp­tions in trade war
In its first move to spare cer­tain US im­ports from the trade war, Chi­na has of­fered some re­lief to can­cer drug­mak­ers.
Twelve drugs — most­ly chemother­a­py agents — fea­tured on the list of prod­ucts to be ex­empt­ed from re­tal­ia­to­ry tar­iffs un­til Sep­tem­ber 2020. They al­so be­long to the sub­group where tar­iffs al­ready col­lect­ed will be re­turned.
As­traZeneca's EGFR in­hibitor Ires­sa ap­pears to be the on­ly non-chemo drug in the group. Here's the list, trans­lat­ed from the Min­istry of Fi­nance's orig­i­nal an­nounce­ment:
decitabine, flox­uri­dine, cy­clophos­phamide, gefi­tinib, capecitabine, raltitrexed, flu­dara­bine, tega­fur, cy­tara­bine hy­drochlo­ride, gem­c­itabine hy­drochlo­ride, ico­tinib hy­drochlo­ride, ifos­famide
Of­fi­cials told the state-owned Peo­ple Dai­ly that there were three main rea­sons be­hind the ex­emp­tions on these 16 class­es of prod­ucts — in­clud­ing fish feed and lu­bri­cants — which marks the first time the Chi­nese gov­ern­ment has done so since the trade war start­ed. It's been dif­fi­cult to find al­ter­nate sources for these goods, and tar­iffs have been detri­men­tal to both in­di­vid­ual com­pa­nies and the re­lat­ed in­dus­tries.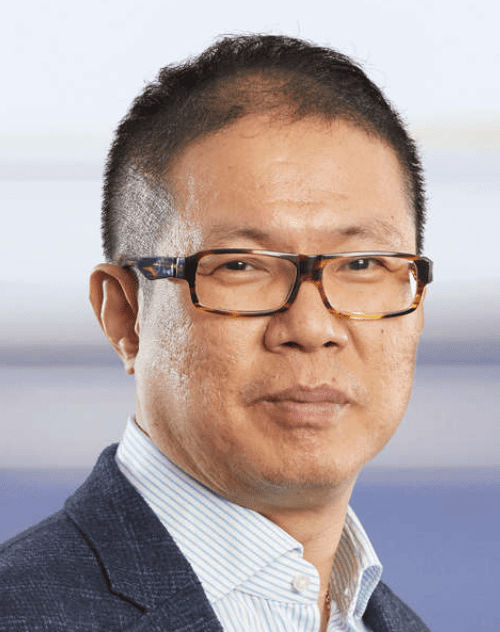 Leon Wang As­traZeneca
While the ex­emp­tions sig­nal good­will from Bei­jing, it's un­like­ly to have a big im­pact on phar­ma play­ers' plans in the coun­try as they shift their fo­cus from old drugs near the end of their patent life to in­no­v­a­tive treat­ments, which are get­ting to mar­ket more quick­ly thanks to dra­mat­ic re­forms. Last Au­gust, the reg­u­la­to­ry body, now known as the Na­tion­al Med­ical Prod­ucts Ad­min­is­tra­tion, un­veiled a list of 48 for­eign drugs el­i­gi­ble for pri­or­i­ty re­view.
Days ago, As­traZeneca's head of in­ter­na­tion­al mar­kets Leon Wang said in an in­ter­view with Bloomberg that he ex­pects nov­el ther­a­pies to make up 60% of the com­pa­ny's Chi­na rev­enue by 2024. The fig­ure was 18% in 2018 by Bloomberg's count. Mean­while, No­var­tis has a plan to sub­mit 50 new drug ap­provals by 2023.