The new Cin­derel­la sto­ry: Can­cer pow­er­house Genen­tech lines up an NK al­liance with Af­fimed loaded with bil­lions in biobucks
Eight years af­ter lit­tle Af­fimed was found­ed in Ger­many, it's be­come the new Cin­derel­la of the glob­al biotech scene, with Genen­tech play­ing the role of Prince Charm­ing — of­fer­ing the keys to the king­dom and a glass R&D slip­per that seems to fit just right.
The lit­tle Ger­man biotech Af­fimed $AFMD has snagged a $96 mil­lion up­front and near-term fi­nanc­ing op­por­tu­ni­ties to part­ner with the pow­er­house can­cer team at Genen­tech on its nat­ur­al killer cell plat­form for can­cer. And the bar­gain­ing ta­ble is weighed down with up to $5 bil­lion in biobucks in ex­change for a moth­er lode of mile­stones and roy­al­ties.
In re­turn Af­fimed — which we last saw get­ting whupped up on last sum­mer — can now count it­self as a close part­ner with one of those trans­for­ma­tive al­liances that most biotechs can on­ly dream about.
Genen­tech "rec­og­nized that we have a new sci­ence based around in­nate im­mune cells," Af­fimed CEO Adi Hoess tells me. While Af­firmed has a staff of 60 now, fo­cused on nat­ur­al killer cells and T cell en­gagers, Hoess and his ex­ec­u­tive team say that the new deal will be con­cen­trat­ing on NK cells, where Genen­tech has the most to gain.
This deal com­bines Genen­tech's deep ex­pe­ri­ence with tu­mor bi­ol­o­gy with the biotech's own know-how in ac­ti­vat­ing NK cells while us­ing a plat­form tech that the CEO de­scribes as a "sim­pli­fied en­gi­neer­ing sys­tem" that can cre­ate new ther­a­peu­tics with­out the need for adding a lot of staff. The plat­form spe­cial­izes in "tetrava­lent, mul­ti-spe­cif­ic im­mune cell en­gagers," with an an­ti­body ap­proach that ap­plies to a va­ri­ety of dis­ease set­tings, bring­ing in the tu­mor cell killers need­ed to di­rect­ly en­gage can­cer.
And Hoess — who al­so has a sis­ter sub­sidiary com­pa­ny that spe­cial­izes in an­ti­bod­ies called AbCheck — says there's lots for both sides to learn from as they ex­plore NK and macrophage ac­ti­va­tion, tee­ing up new pro­grams that Genen­tech will be re­spon­si­ble for tak­ing through the clin­ic.
Hoess is al­so hap­py that the new deal gives his com­pa­ny the cash it needs to start po­si­tion­ing their own lead ther­a­pies for piv­otal stud­ies — drugs that re­main whol­ly owned by the biotech.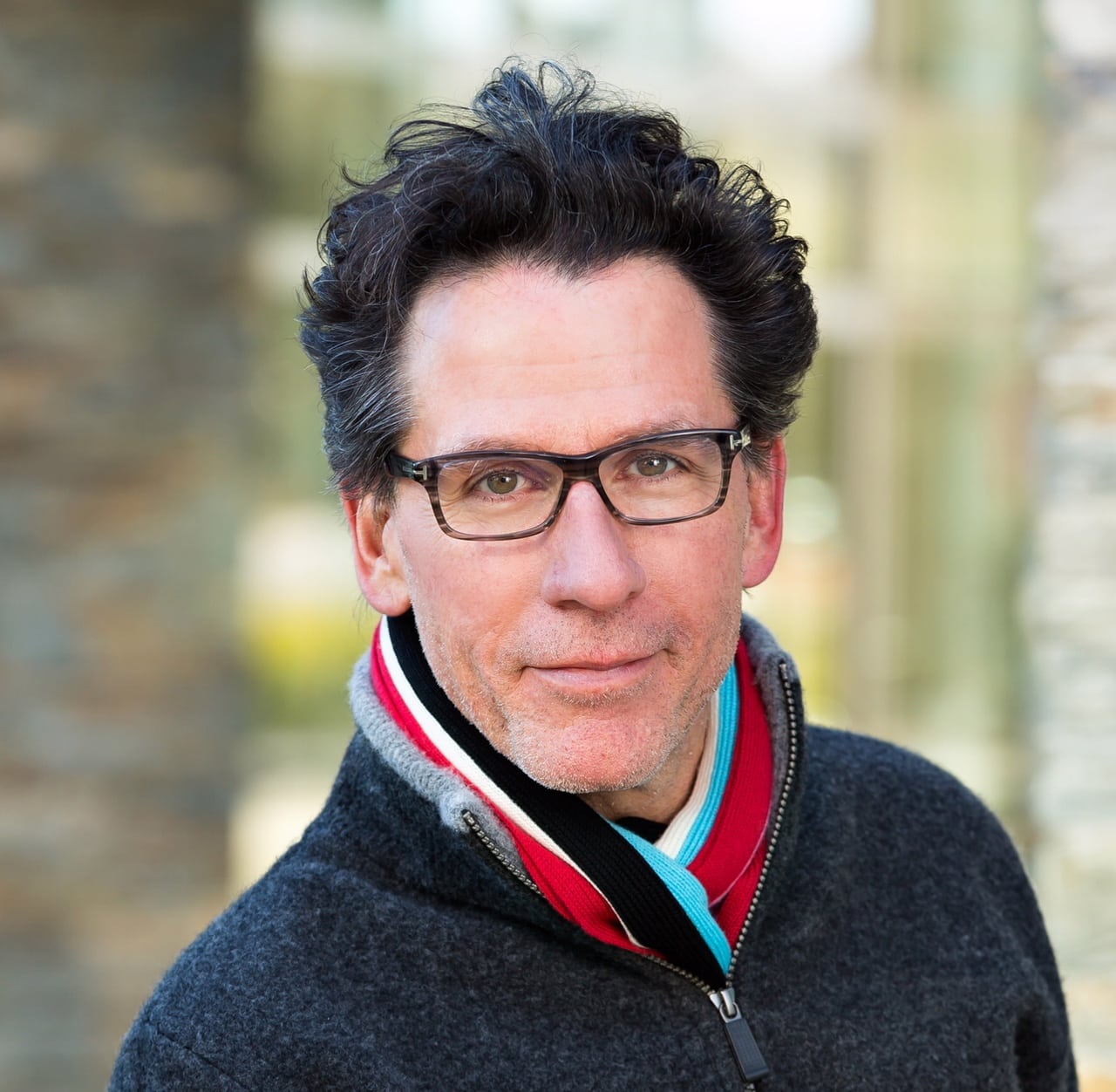 James Sabry
This is the first new deal struck by James Sabry since he jumped from his post as deal czar at Genen­tech to the ex­ec­u­tive com­mit­tee in Basel re­spon­si­ble for BD for all of Roche. But it does have all the tra­di­tion­al thumbprints that you'd nor­mal­ly as­so­ciate with Genen­tech, which has nev­er been par­tic­u­lar­ly splashy about its deal­mak­ing plans.
I last re­port­ed on Af­fimed in the wake of the Eu­ro­pean Hema­tol­ogy As­so­ci­a­tion meet­ing last June, when its stock was banged up af­ter the biotech not­ed that its lead drug AFM13, an NK cell en­gager can­di­date, had hit its tar­get on 16 of 18 pa­tients.
By the end of the day Tues­day, though, the stock punched through the roof at Nas­daq, ris­ing 247% on the deal.
Genen­tech has been steadi­ly bleed­ing tal­ent in the wake of the big Roche buy­out. And a re­cent re­or­ga­ni­za­tion in the Bay Area has spurred some trou­bled think­ing that Roche's long­time hands-off ap­proach to the big biotech has come to a close.
Sabry, though, is still swing­ing away.
"This col­lab­o­ra­tion is based on Af­fimed's in­nate im­mune cell drug dis­cov­ery and de­vel­op­ment ex­per­tise and our team's deep un­der­stand­ing of can­cer im­munol­o­gy," com­ment­ed Sabry, the new­ly dubbed head of part­ner­ing for Roche. "Our part­ner­ship with Af­fimed pro­vides an op­por­tu­ni­ty to en­hance our ex­ist­ing ef­forts to un­der­stand how the im­mune sys­tem can be ac­ti­vat­ed to help peo­ple liv­ing with can­cer."