CAR-M era be­gins as Caris­ma dos­es first pa­tient
Last month, doc­tors at the Abram­son Can­cer Cen­ter in Philadel­phia in­sert­ed a nee­dle in­to a pa­tient with an un­treat­able tu­mor and be­gan draw­ing blood in­to a ma­chine.
The ma­chine fil­tered out every­thing but a spe­cif­ic set of im­mune cells that were then pack­aged, put on a plane and shipped, still warm, to a fa­cil­i­ty in Sun­ny­vale, CA. Over 24 days, tech­ni­cians ex­pand­ed the cells, armed them with a new kind of re­cep­tor and sent them back, now cryo­geni­cal­ly frozen, on a plane to Philadel­phia to be in­fused back in­to the pa­tient.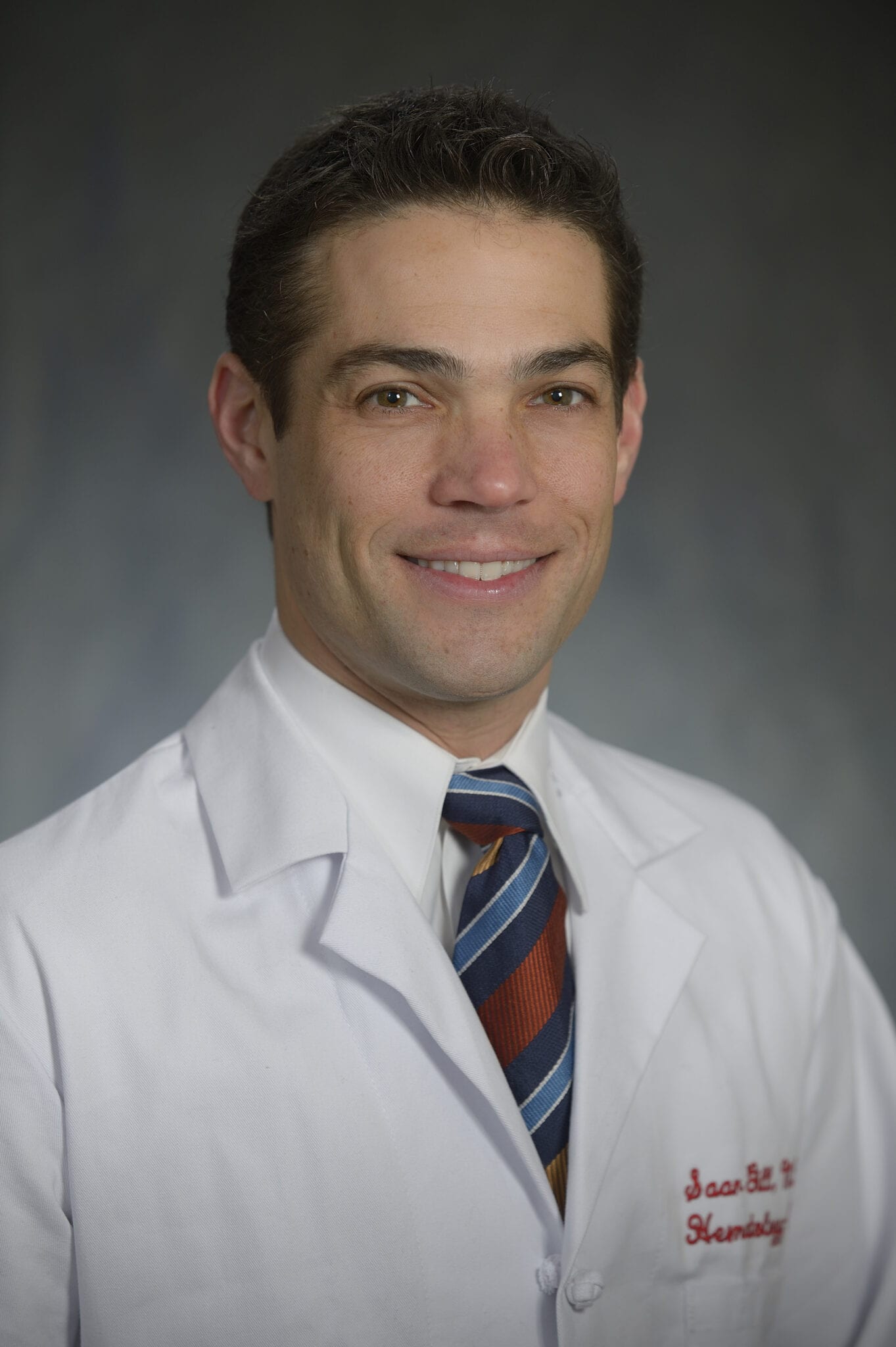 Saar Gill
It's a fa­mil­iar process. A few de­tails aside, it's played out thou­sands of times over the past half decade as pa­tients with dead­ly blood can­cers re­ceived CAR-T treat­ments, po­ten­tial­ly life-sav­ing in­fu­sions of ge­net­i­cal­ly tur­bocharged T cells. But for the first time, de­vel­op­ers used a dif­fer­ent im­mune cell, one they hope can un­lock a whole new set of pa­tients and in­cur­able tu­mors: macrophages.
Caris­ma Ther­a­peu­tics, the Uni­ver­si­ty of Penn­syl­va­nia spin­out, an­nounced to­day that they had dosed their first pa­tient with CAR-macrophages, or what they call CAR-M. Re­ly­ing on a bub­bly im­mune cell that eats pathogens and of­ten gath­ers around sol­id tu­mors, they hope it can bring the ben­e­fits of cell ther­a­py in­to places where CAR-T has con­sis­tent­ly failed.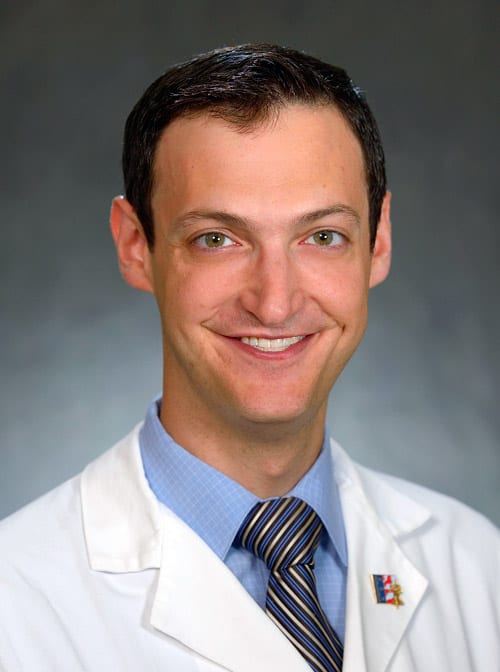 Joshua Bauml
"CAR-T ther­a­pies have made huge ad­vances in the field of [blood can­cers], but there are ma­jor lim­i­ta­tions to uti­liz­ing the same tech­nol­o­gy in sol­id tu­mors," Joshua Bauml, an on­col­o­gist at Penn Med­i­cine and lead in­ves­ti­ga­tor on the study, told End­points News. "And I think that this tri­al aims to over­come some of those in a very clever way."
Biotechs and aca­d­e­m­ic re­searchers have man­aged to make CAR-Ts with re­cep­tors that go af­ter sev­er­al dif­fer­ent blood can­cers, in­clud­ing lym­phoma and mul­ti­ple myelo­ma. But ef­forts to ap­ply T cells in sol­id tu­mors have failed, in large part be­cause many such tu­mors have mech­a­nisms to keep T cells from in­fil­trat­ing their en­vi­ron­ment and de­stroy­ing can­cer cells.
Those en­vi­ron­ments, though, are of­ten swarm­ing with macrophages. That's ac­tu­al­ly a bad thing: There are mul­ti­ple types of macrophages and tu­mors re­ly on ones that sup­press the im­mune sys­tem, ef­fec­tive­ly giv­ing the can­cer a walled-off com­pound in which to thrive.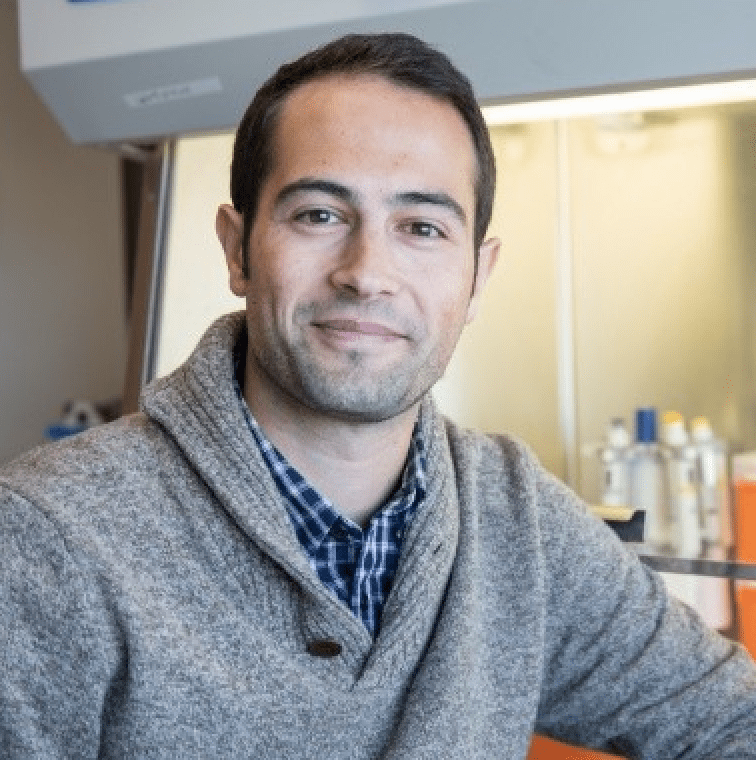 Michael Klichin­sky
But near­ly a decade ago Uni­ver­si­ty of Penn­syl­va­nia hema­tol­o­gist Saar Gill and a grad­u­ate stu­dent, Michael Klichin­sky, fig­ured out that if you at­tached a CAR on­to a macrophage, those macrophages can en­ter the tu­mor's en­vi­ron­ment like a Tro­jan horse. There it both di­rect­ly eats up the tu­mor and sends out sig­nals that turn bad macrophages in­to good macrophages that can kill can­cer cells and re­cruit oth­er im­mune cells to join the brigade.
Or at least it did in an­i­mal mod­els. The new tri­al is test­ing to see whether those re­sults can trans­late in­to hu­mans, be­gin­ning with 18 pa­tients who have can­cers that ex­press HER2 and have ex­haust­ed oth­er op­tions.
Caris­ma chose to start with HER2 be­cause there's al­ready a swath of treat­ments that tar­get the re­cep­tor, CMO Deb­o­ra Bar­ton said. It helps stan­dard­ize an oth­er­wise high­ly ex­per­i­men­tal pro­ce­dure.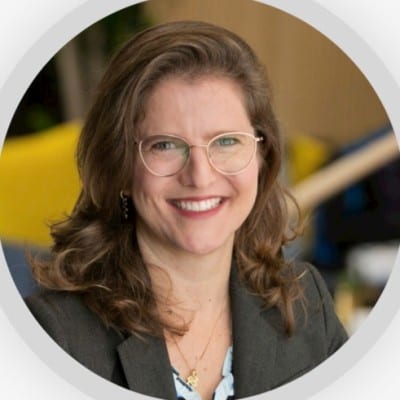 Deb­o­ra Bar­ton
"We don't want to add any vari­abil­i­ty," she told End­points.
The first group of pa­tients will re­ceive 5 bil­lion cells in 3 dif­fer­ent in­fu­sions over 5 days to en­sure noth­ing goes wrong. If that goes well, the sec­ond group will re­ceive all the cells at once. Bar­ton, though, said they have good ev­i­dence to sug­gest the ther­a­py is safe. It doesn't re­quire the same in­tense con­di­tion­ing reg­i­men that CAR-T ther­a­pies do, and they don't think it will trig­ger the cy­tokine re­lease syn­drome, the dan­ger­ous im­mune over-re­ac­tion that CAR-T can stim­u­late.
Bar­ton isn't promis­ing the near-cu­ra­tive im­pact that the first CAR-T stud­ies showed. In­stead, they're hop­ing to sim­ply show that it's safe, that the CAR-Ms are get­ting in­to the en­vi­ron­ment around the tu­mor and that they're hav­ing some ef­fect.
The study al­so serves as a test run for the month-long, cross-coun­try process man­u­fac­tur­ing need­ed to make the CAR-Ms. Caris­ma has checked all the lo­gis­ti­cal box­es, she said, but mak­ing a cell ther­a­py is nev­er an easy task. If it runs smooth­ly and proves safe, Caris­ma hope to move for­ward with a swath of CAR-M ther­a­pies for oth­er tu­mors and oth­er anti­gens.
"It's a whole world of lo­gis­tics that we need to get in place, and we have it in place, but you know there are snow­storms and every­thing can hap­pen," Bar­ton said. "Every­thing can go wrong and we're tak­ing all mea­sures."