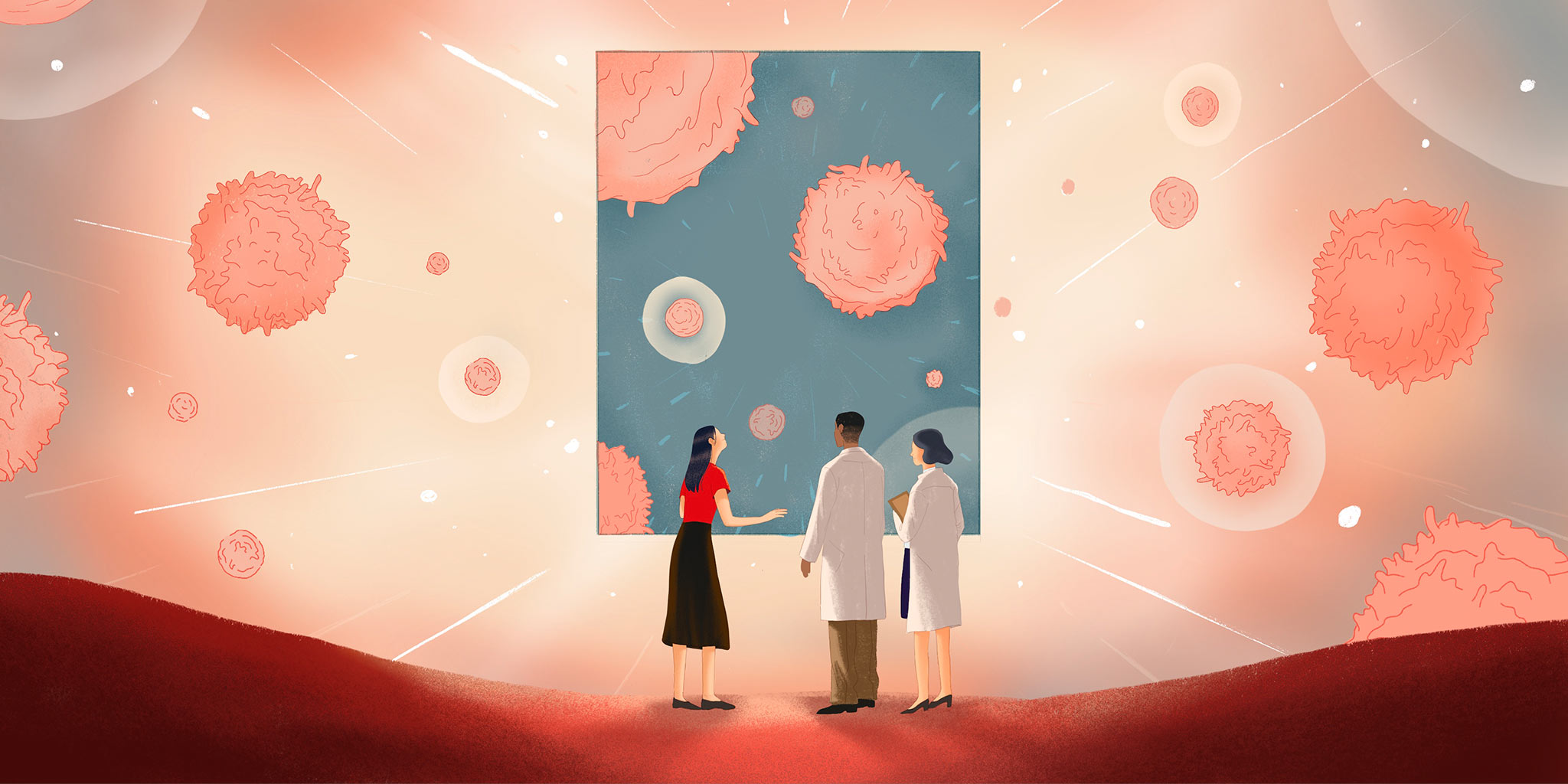 Illustration: Kim Ryu for Endpoints News
CAR-T re­shaped can­cer treat­ment. Can it change au­toim­mune dis­ease, too?
More than 15 years ago, Aimee Payne was search­ing for a way to hunt down — and tar­get — the cells be­hind a po­ten­tial­ly life-threat­en­ing con­di­tion that ini­tial­ly trig­gers painful blis­ters on the skin.
The Uni­ver­si­ty of Penn­syl­va­nia der­ma­tol­o­gist found an an­swer in an­oth­er cor­ner of the uni­ver­si­ty that housed can­cer ex­perts look­ing to solve a dif­fer­ent prob­lem.
A team of re­searchers, led by im­mu­nol­o­gist Carl June, ge­net­i­cal­ly al­tered the T cells of three leukemia pa­tients who had failed to re­spond to stan­dard can­cer ther­a­pies. Re­in­fus­ing the en­gi­neered cells back in­to the pa­tients ap­peared to cure two of them and the oth­er pa­tient im­proved. The sem­i­nal re­sults, pub­lished in 2011, opened up a new field, dubbed chimeric anti­gen re­cep­tor T cells, or CAR-T, that has pro­duced six ap­proved can­cer ther­a­pies.
To read Endpoints News become a free subscriber
Unlock this article instantly, along with access to limited free monthly articles and our suite of newsletters