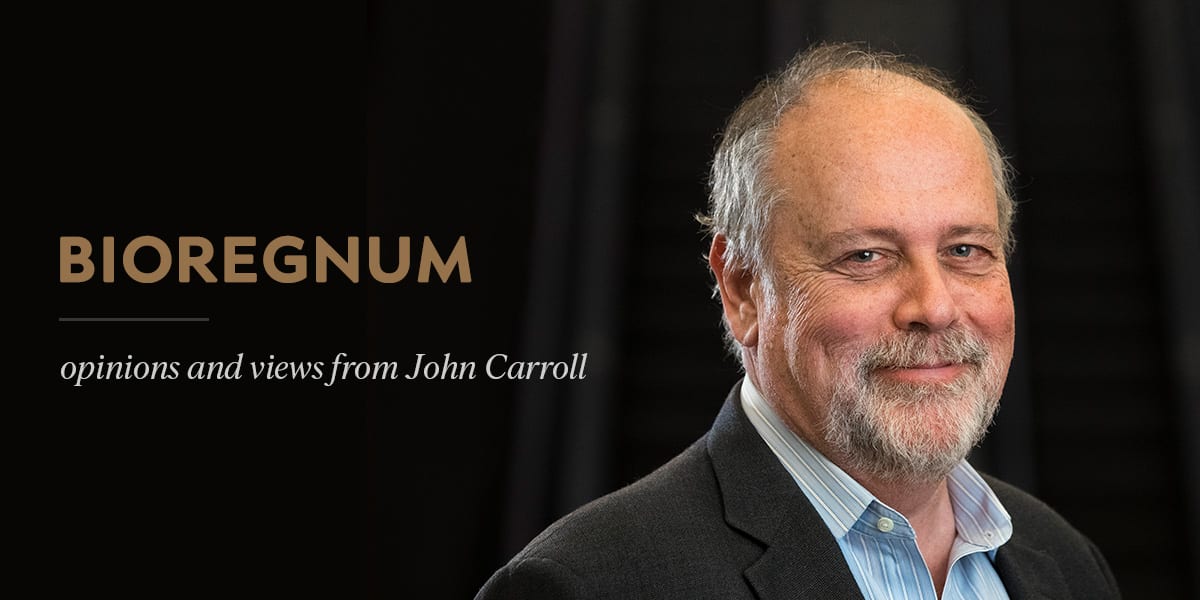 Care about R&D strate­gies? Have we got a sum­mit for you
If there's one un­der­ly­ing les­son I've learned watch­ing bio­phar­ma in ac­tion over the past 20 years or so, it's that no R&D or­ga­ni­za­tion can rest on its lau­rels. Es­pe­cial­ly the larg­er ones. You've had a big suc­cess? Great. Now how do you plan to fol­low up on that? And how soon? Hit by fail­ure? What's Plan B, C, D and E?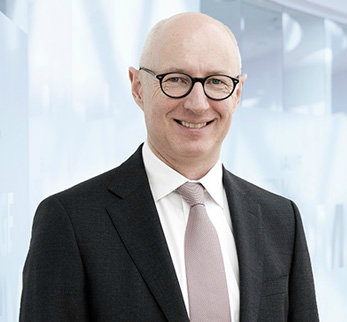 Lars Fruer­gaard Jør­gensen
And that's the cen­tral mes­sage of my up­com­ing Eu­ro­pean Bio­phar­ma Sum­mit com­ing up next week. I'll be talk­ing to 5 top bio­phar­ma ex­ec­u­tives about their next-gen game plans.
— No­vo Nordisk CEO Lars Fruer­gaard Jør­gensen and I have had a lot to talk about. Semaglu­tide has been the kind of suc­cess sto­ry any com­pa­ny likes to tell, es­pe­cial­ly now that it looks to make block­buster re­turns in fight­ing obe­si­ty — one of the tough­est nuts to crack in drug R&D his­to­ry. But we know that al­ready. What hap­pens now in R&D? The com­pa­ny has some am­bi­tious plans for build­ing the pipeline, and a clear strat­e­gy for where it wants to head. And there are even more plans for semaglu­tide in R&D.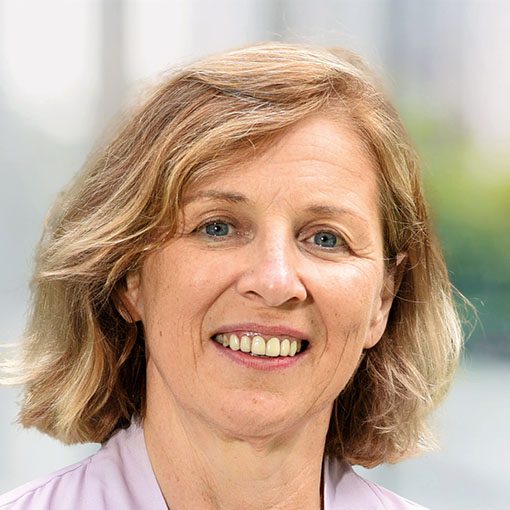 Su­san Gal­braith
— Su­san Gal­braith had a big role to fill when she took José Basel­ga's job at As­traZeneca, fol­low­ing the top sci­en­tist's trag­ic death. But com­ing from the trans­la­tion­al side of can­cer drug re­search, she's top­ping a lengthy ca­reer in Big Phar­ma by fol­low­ing in­sights in­to the 2.0 gen­er­a­tion of can­cer drugs and com­bos. She has a lot to say, and I'm pay­ing close at­ten­tion. You should too.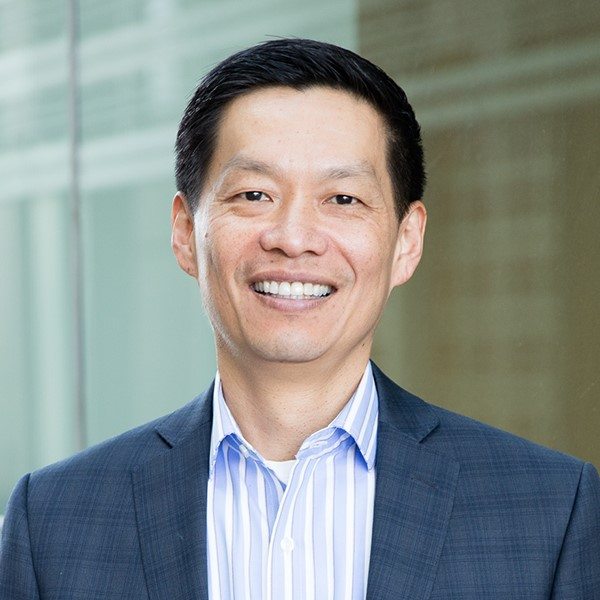 John Tsai
— One of the key is­sues in any big de­vel­op­ment group is defin­ing risk. How do you em­brace the idea of a high-risk, high-re­ward pro­gram? For No­var­tis de­vel­op­ment chief John Tsai, that in­volves a "wild card" strat­e­gy we'll be dis­cussing, where the phar­ma picks up a tough chal­lenge and goes in­to the clin­ic — know­ing that a win could de­liv­er a com­pa­ny-build­ing drug, but that suc­cess is far from se­cure. That's one of sev­er­al things we'll be talk­ing about No­var­tis' de­vel­op­ment strat­e­gy.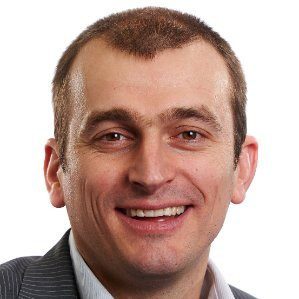 Jean-François Tou­s­saint
— Then there's mR­NA. You don't even need to ex­plain it any­more. What start­ed out with a hand­ful of star­tups a decade ago has be­come the New, New Thing in bio­phar­ma now that the tech has de­liv­ered the top 2 vac­cines be­ing used to fight a pan­dem­ic. Of course, there's a lot — and I mean a lot — that still has to be done to prove the full po­ten­tial. And there are def­i­nite­ly no guar­an­tees. I'll be talk­ing with Jean-François Tou­s­saint, the head of glob­al R&D at Sanofi Pas­teur, which is in­vest­ing heav­i­ly in the field, and Sean Marett, a top ex­ec at BioN­Tech.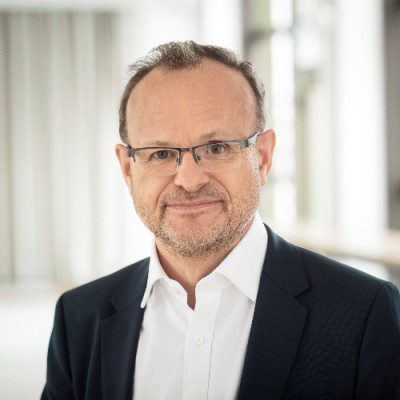 Sean Marett
One of the most in­ter­est­ing star­tups in the in­dus­try has been Centes­sa, as­sem­bled by the start­up crew at Medicxi. David Grainger played a big role in that com­pa­ny, and now he's tak­en on the task of chief deal­mak­er as they con­tin­ue to build up the pipeline. Grainger and End­points News pub­lish­er Ar­salan Arif will be ex­plor­ing that in a one-on-one ses­sion.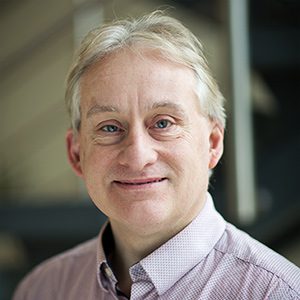 David Grainger
And fi­nal­ly, my co-host for this year's event, Sil­i­con Val­ley Bank's Nooman Haque, will be wrap­ping up with an­oth­er look at the Eu­ro­pean biotech fi­nance land­scape with 3 top play­ers: Alex Pas­teur at F-Prime, Juli­ette Au­det from For­bion and Thomas Burt at Sofinno­va. These have been boom times in the glob­al biotech busi­ness — how is that play­ing out in Eu­rope?
It's a packed pro­gram. If you're in­to R&D strat­e­gy, or you're grow­ing your own com­pa­ny, I hope you'll join us on Oct. 12. You can look over the sched­ule and sign up here — at no cost — by hit­ting the link.