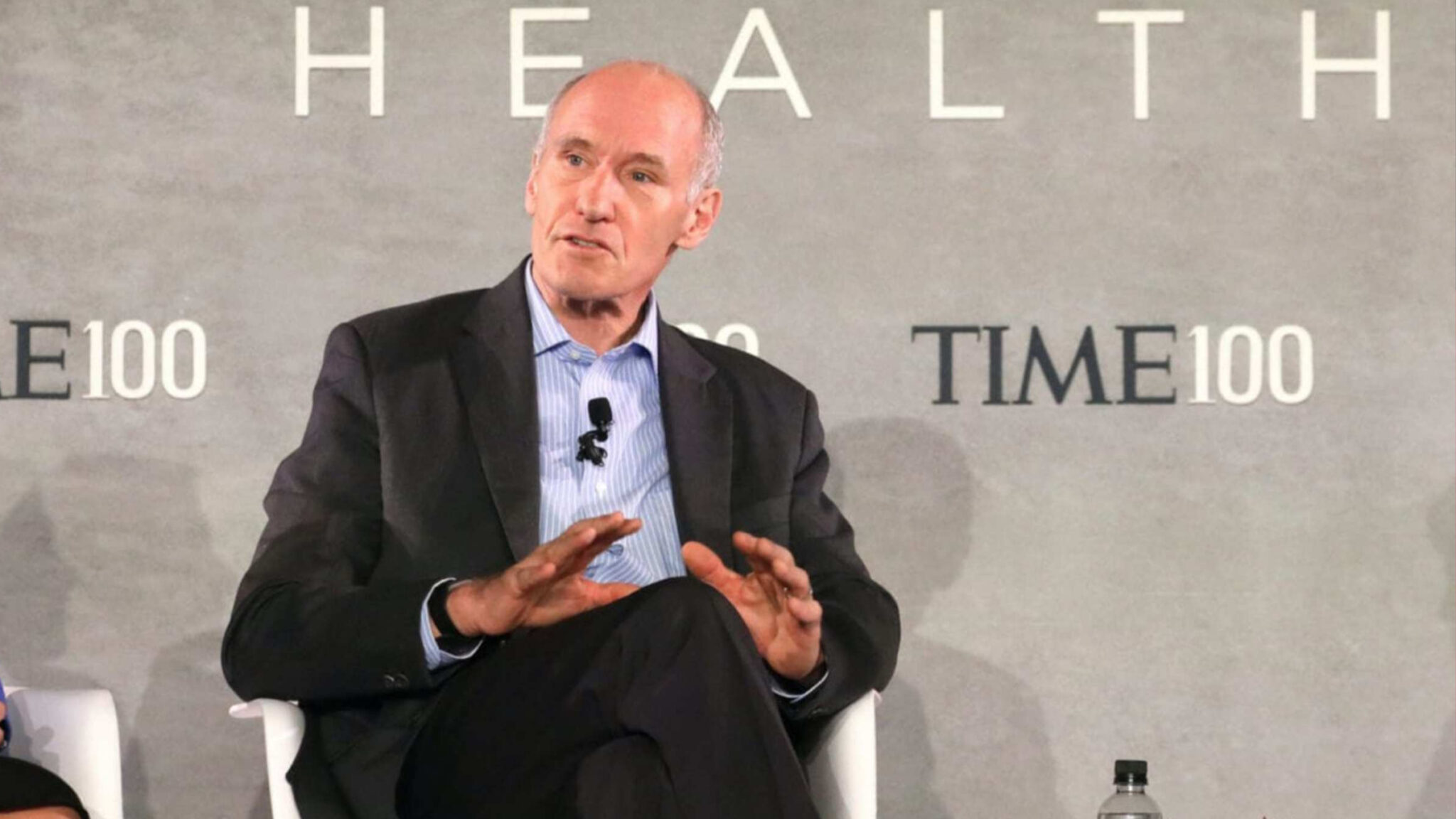 Carl June (Brian Ach/Getty Images for TIME 100 Health Summit)
Carl June lends 'wings' to Chi­nese CAR-T start­up led by for­mer post­doc, pur­su­ing off-the-shelf ap­proach with CRISPR fla­vor
Carl June still has plen­ty of en­er­gy to bring forth new it­er­a­tions of CAR-T tech­nol­o­gy — wher­ev­er they're com­ing from.
Adding an­oth­er role to his al­ready lengthy list of ti­tles, June is join­ing the sci­en­tif­ic ad­vi­so­ry board at Nan­jing Bio­heng Biotech, where he will serve as chair­man.
The ap­point­ment, if slight­ly out of the or­di­nary, is both a tes­ta­ment to the fruit­ful­ness of June's lab at the Uni­ver­si­ty of Penn­syl­va­nia and Chi­na's in­creas­ing ap­peal to biotech en­tre­pre­neurs ed­u­cat­ed over­seas.
Jiang­tao Ren, Bio­heng's CSO, had worked on "mul­ti­plex genome edit­ing" that could give birth to uni­ver­sal CAR-T cells while a post­doc on June's team. The off-the-shelf ap­proach is core to the biotech's pitch, which had drawn in mar­quee in­vestors like Hill­house, Decheng and Oc­ta­gon for an $80 mil­lion round in March.
Bio­heng uti­lizes CRISPR to ge­net­i­cal­ly en­gi­neer its donor T cells — which, co­in­ci­den­tal­ly, is al­so what's be­ing done at Tmu­ni­ty, the high-fly­ing biotech June co-found­ed. The hema­to­log­i­cal can­di­dates hit both fa­mil­iar tar­gets — CD19 and BC­MA — as well as new­er ones like CD22 and CD7. The sol­id tu­mor ther­a­pies, mean­while, are geared to­ward pop­u­lar anti­gens like Claudin18.2, mesothe­lin and ROR1.
"Pro­fes­sor Carl June's join­ing will put on 'wings' of Bio­heng's dream," CEO Xi­ao­hong He said.
Specif­i­cal­ly, the sci­en­tists have ze­roed in on an RNA-guid­ed DNA en­donu­cle­ase called Cpf1 in their own CRISPR sys­tem, which they say may have oth­er ap­pli­ca­tions.
Look­ing in­to the fu­ture, Bio­heng has its sights set on CAR-T made from in­duced pluripo­tent stem cells.
"Bio­heng has made im­pres­sive progress in both uni­ver­sal CAR-T and en­hanced CAR-T for sol­id tu­mor, and achieved out­stand­ing clin­i­cal re­sults," June said in a state­ment. "I look for­ward to a faster clin­i­cal ap­pli­ca­tion and soon­er ben­e­fit to can­cer pa­tients."