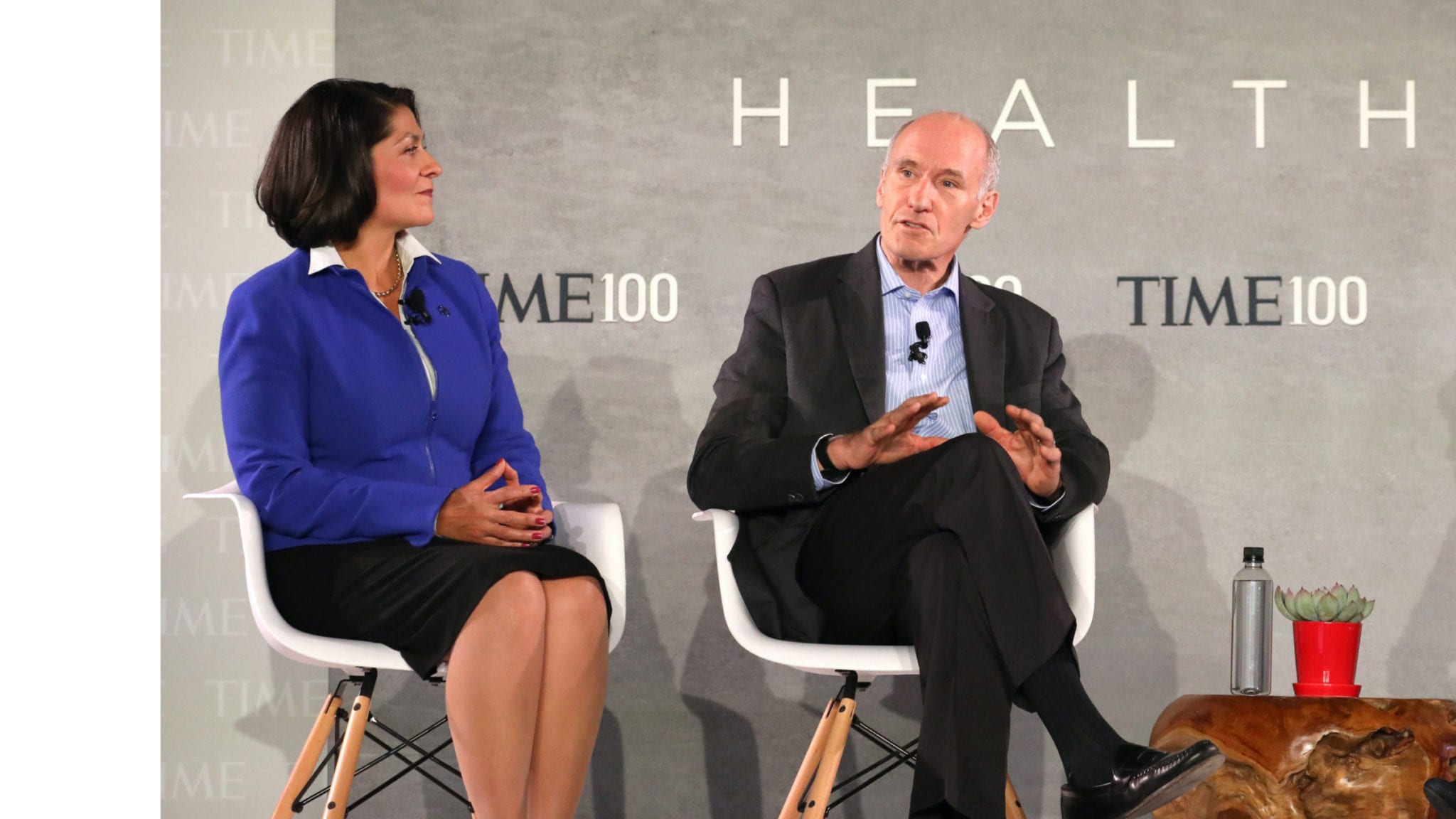 Carl June on CRISPR, CAR–T and how the Viet­nam War dropped him in­to med­i­cine
In Au­gust of 2011, Carl June and his team pub­lished a land­mark pa­per show­ing their CAR–T treat­ment had cleared a pa­tient of can­cer. A year-to-the-month lat­er, Jen­nifer Doud­na made an even big­ger splash when she pub­lished the first ma­jor CRISPR pa­per, set­ting off a decade of in­tense re­search and some­times even more in­tense pub­lic de­bate over the ethics of what the gene-edit­ing tool could do.
Last week, June, whose CAR–T work was even­tu­al­ly de­vel­oped by No­var­tis in­to Kym­ri­ah, pub­lished in Sci­ence the first US pa­per show­ing how the two could be brought to­geth­er. It was not on­ly one of the first time sci­en­tists have com­bined the ground­break­ing tools, but the first peer-re­viewed Amer­i­can pa­per show­ing how CRISPR could be used in pa­tients.
June used CRISPR to ed­it the cells of three pa­tients with ad­vanced blood can­cer, delet­ing the tra­di­tion­al T cell re­cep­tor and then eras­ing the PD–1 gene, a move de­signed to "un­leash" the im­mune cells. The ther­a­py didn't cure the pa­tients, but the cells re­mained in the body for a me­di­an of 9 months, a ma­jor hur­dle for the ther­a­py.
End­points caught up with June about the long road both he and the field took to get here, if the treat­ment will ever scale up, and where CRISPR and oth­er ad­vance­ments can lead it.
The in­ter­view has been con­densed and edit­ed.
You've spo­ken in the past about how you start­ed work­ing in this field in the mid-90s af­ter your wife passed away from can­cer. What were some of those ear­ly ef­forts? How did you start?
Well, I grad­u­at­ed from high school and had a low draft num­ber [for the Viet­nam War] and was go­ing to go to study en­gi­neer­ing at Stan­ford, but I was draft­ed and went in­to the Naval Acad­e­my in 1971, and I did that so I wouldn't have to go to the rice fields.
The war end­ed in '73, '74, so when I grad­u­at­ed in 1975, I was al­lowed to go to med­ical school, and then I had a long term com­mit­ment to the Navy be­cause they paid for the Acadamy and Med­ical school. And I was in­ter­est­ed in re­search and at the time, what the Navy cared about was a small scale nu­clear dis­as­ter like in a sub­ma­rine, and like what hap­pened at Cher­nobyl and Fukushi­ma. So they sent me to the Fred Hutchin­son Can­cer Cen­ter where I got trained in can­cer, as a med­ical on­col­o­gist. I was go­ing to open a bone mar­row trans­plant cen­ter in Bethes­da be­cause the Navy want­ed one in the event of a nu­clear cat­a­stro­phe.
And then in 1989, the Berlin Wall came down and there was no more Cold War. I had gone back to the Navy in '86 for the trans­plant cen­ter, which nev­er hap­pened, so then I had to work in the lab full time. But in the Navy, all the re­search has to be about com­bat and ca­su­al­ty. They care about HIV, so my first pa­pers were on malar­ia and in­fec­tious dis­ease. And the first CAR-T tri­als were on HIV in the mid-90s.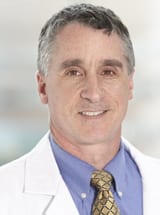 David Porter
In '96, my wife got di­ag­nosed with ovar­i­an can­cer and she was in re­mis­sion for 3-4 years. I moved to the Uni­ver­si­ty of Penn­syl­va­nia in 1999 and start­ed work­ing on can­cer be­cause I wasn't al­lowed to do that with the Navy. My wife was ob­vi­ous­ly a lot of mo­ti­va­tion to do that. She passed away in 2001. Then I start­ed work­ing with David Porter on adop­tive trans­fer T cells.
I got my first grant to do CAR-T cells on HIV in 2004, and I learned a whole lot. I was lucky to have worked on HIV be­cause we did the first tri­als us­ing lentivirus­es, which is an en­gi­neered HIV virus.
I was trained in on­col­o­gy, and then be­cause of the Navy forced to work on HIV. It was ac­tu­al­ly a bless­ing in dis­guise.
So if you hadn't been draft­ed, you would've be­come an en­gi­neer?
Yes. That's what I was ful­ly in­tend­ing. My dad was a chem­i­cal en­gi­neer, my broth­er is an en­gi­neer. That's what I thought I was go­ing to do. No one in my fam­i­ly was ever a physi­cian. It's one of those many quirks of fate.
Back then, we didn't have these ap­ti­tude tests. It was just hap­haz­ard. I ap­plied to three schools — Berke­ley, Stan­ford and Cal­tech — and I got in­to all three. It was just luck, fate.
And it turned out when I went to the Naval Acad­e­my, they had added a pre-med thing on­to the cur­ricu­lum the year be­fore, so that's what I did when I start­ed, I did chem­istry.
I would've [oth­er­wise] been in nu­clear sub­marines. The most in­ter­est­ing thing in the Navy then was the nu­clear sub tech­nol­o­gy.
You talked about do­ing the first CAR-T tri­als on HIV pa­tients be­cause that's where the fund­ing was. Was it al­ways in your head that this was even­tu­al­ly go­ing to be some­thing for can­cer?
So I got out of the Navy in '99 and moved to Penn. I start­ed in '98 work­ing on treat­ing leukemia, and then once I got to Penn, I con­tin­ued work­ing one day a week on HIV.
It's kind of a Back-to-the-Fu­ture thing be­cause now can­cer has paved out a path to show that CAR–T cells can work and put down the man­u­fac­tur­ing and it's go­ing to be a lot cheap­er mak­ing it for HIV. I still think that's go­ing to hap­pen.
Jim Ri­ley, who used to be a post­doc in my lab, has some spec­tac­u­lar re­sults in mon­keys with HIV mod­els. They have a large NIH and NI­AID re­search pro­gram.
So we're go­ing to see more and more of that. The CAR tech­nol­o­gy is go­ing to move out­side of can­cer, and in­to au­toim­mune and chron­ic in­fec­tions.
I want to jump over to cy­to­tox­ic re­lease syn­drome (CRS) be­cause a big part of the CRISPR study was that it didn't pro­voke this po­ten­tial­ly dead­ly ad­verse ef­fect. When did you first be­come aware that CRS was go­ing to be a prob­lem?
I mean we saw it in the very first pa­tient we treat­ed but in all hon­esty, we missed it. I'm an MD, but I don't see the pa­tient and David Porter took care of the first three pa­tients and our first pe­di­atric pa­tient, Emi­ly White­head.
In our first pa­tients, 2 out of 3, had com­plete re­mis­sion and there were fevers and it was CRS but we thought it was just an in­fec­tion, and we treat­ed with an­tibi­otics for 3 weeks and [even­tu­al­ly] it went away. And sort of mirac­u­lous­ly he was in re­mis­sion and is still in re­mis­sion, 9 years lat­er.
And then when we treat­ed Emi­ly. She was at a 106-de­gree fever over three days, and there was no in­fec­tion.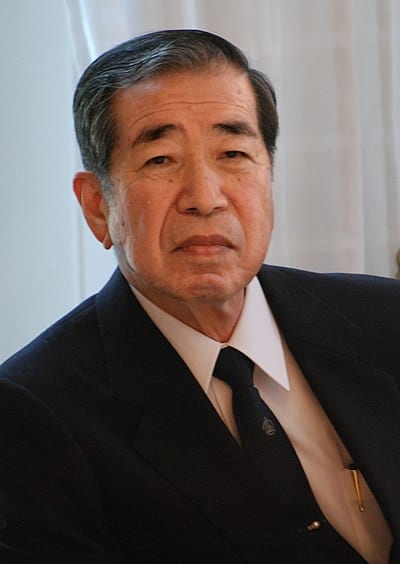 Tadamit­su Kishi­mo­to
I've told this sto­ry be­fore. My daugh­ter has rheuma­toid arthri­tis, and I had been pres­i­dent of the Clin­i­cal Im­mu­nol­o­gists So­ci­ety from 2009 to 2010, and the first good drug for ju­ve­nile rheuma­toid arthri­tis that came out. I was in­vit­ed to give the Japan­ese sci­en­tist Tadamit­su Kishi­mo­to the pres­i­den­tial award for in­vent­ing the drug.
Then in 2012, Emi­ly White­head was lit­er­al­ly dy­ing from CRS, she had mul­ti­ple or­gan fail­ures. And her labs came back and IL-6 lev­els were 1000x nor­mal. It turns out the drug I was look­ing at for my daugh­ter, it blocks IL-6 lev­els. I called the physi­cian and I said, 'lis­ten there's some­thing ac­tion­able here, since it's in your for­mu­la­ry to give it to her off-la­bel.'
And she gave her the ap­pro­pri­ate dose for rheuma­toid arthri­tis. It was mirac­u­lous. She woke up very rapid­ly.
Now it's co-la­beled. When the FDA ap­proved Kym­ri­ah, it was co-la­beled. It kind of saved the field.
How were you feel­ing dur­ing this time? Did you have any idea what was hap­pen­ing to her?
No, not un­til we got the cy­tokine lev­els, and then it was re­al­ly clear. The cy­tokine lev­els go up and it ex­act­ly co­in­cid­ed. Then we retroac­tive­ly checked out adults and they had ad­verse re­ac­tions and it easy to see. We hadn't been on the look­out be­cause it wasn't in our mouse mod­els.
And it ap­peared with those who got cured. It's one of the first on-tar­get tox­i­c­i­ties seen in can­cer, a tox­i­c­i­ty that hap­pens when you get bet­ter. All the tox­i­c­i­ties from chemother­a­py are off-tar­get: like leukope­nia or hair loss.
I had a physi­cian who had a fever of 106, I saw him on a fever when he was start­ing to get CRS. When the nurse came in and it said 106, they thought the ther­mome­ter must be bro­ken. On Mon­day, I saw him, and said "how are you feel­ing" and he said "fine." And I looked at the ther­mome­ter and his tem­per­a­ture was still 102.
Peo­ple will will­ing­ly tol­er­ate on-tar­get tox­i­c­i­ty — that's very dif­fer­ent from chemother­a­py — if they know it helps get them bet­ter. That's a new prin­ci­ple in can­cer ther­a­py.
You had these ear­ly CAR–T re­sults al­most at the same time that Doud­na pub­lish­es the first CRISPR pa­pers, then still in bac­te­ria. When did you first start think­ing about com­bin­ing the two?
Yeah, it was pub­lished in Sci­ence in 2012 and that's when Emi­ly White­head got treat­ed. It's an amaz­ing thing.
That's some­thing so or­thog­o­nal. You think 'how in the heck can that ever ben­e­fit CAR–T cells?׳ but my lab had done the first edit­ed cells in pa­tients, pub­lished in 2012. And we used zinc-fin­gered nu­cle­as­es, which were the pre­de­ces­sors to CRISPR. It knocked out one gene at a time, but we showed it was safe.
I was al­ready in­to gene edit­ing be­cause it could make T cells re­sis­tant to HIV. So it was pret­ty ob­vi­ous that there were can­di­dates in T cells that you can knock out. And al­most every lab start­ed work­ing on some with CRISPR, cause it was much eas­i­er.
We were the first to get full ap­proval by the FDA, so we worked on it from 2012, had all the pre­clin­i­cal da­ta by 2016, and then it takes a while to de­vel­op a lot of new as­says for this as we were very cau­tious to op­ti­mize safe­ty and it took longer than we want­ed, but in the end, we learned a tremen­dous amount.
So what did we learn?
First of all our pa­tients had ad­vanced metasta­t­ic can­cer and had had a lot of chemother­a­py. The first pa­tient had had 3 bone mar­row trans­plants.
One thing is fea­si­bil­i­ty: could you re­al­ly do all the com­plex en­gi­neer­ing? So we found out we could. fea­si­bil­i­ty was passed.
An­oth­er was the fact that cas9 came out of bac­te­ria, forms of strep and staph. Every­one has pre-ex­ist­ing im­mu­ni­ty to Cas9 and we had ex­pe­ri­ence from the first tri­al with Sang­amo [with zinc-fin­ger nu­cle­as­es] where some pa­tients had a very high fever. In that case, we had used ade­n­ovirus­es, and it turned out our pa­tients had very high lev­els of base­line im­mune re­sponse to ade­n­ovirus­es, so we were wor­ried that would hap­pen with CRISPR, and it did not hap­pen.
It did not have any tox­i­c­i­ty. If it had, it would have re­al­ly set the field back. If there was an im­mune re­sponse to cas9 and CRISPR, there could've been a re­al bar­ri­er to the field.
And then, the cells sur­vived in the pa­tients. The fur­thest on, it was 9 months. The cells had a very high lev­el of sur­vival. In the pre­vi­ous tri­als, the cells sur­vived less than 7 days. In our case, the half-life was 85 days. We don't know the mech­a­nism yet.
And we found very big pre­ci­sion in the mol­e­c­u­lar scis­sors, and that was a good thing for the field. You could cut 3 dif­fer­ent genes on 3 dif­fer­ent chro­mo­somes and have such high fi­deli­ty.
It [CRISPR] is liv­ing up to the hype. It's go­ing to fix all these dis­eases.
What's the po­ten­tial in CAR-T, specif­i­cal­ly?
Well there's many many genes that you can add. There are many genes that knock­ing out will make the cells work bet­ter. We start­ed with the cell re­cep­tor. There are many, I think, aca­d­e­mics and biotechs do­ing this now and it should make the cells more po­tent and less tox­ic.
And more broad­ly, what else are you look­ing at for the fu­ture of CAR–T? The week be­fore your pa­per, there were the re­sults from MD An­der­son on nat­ur­al killer cells.
Dif­fer­ent cell types, nat­ur­al killer cells, stem cells — putting CAR mol­e­cules in­to stem cells, macrophages. One of my grad­u­ate stu­dents start­ed a com­pa­ny to do CAR macrophages and macrophages ac­tu­al­ly eat tu­mor cells, as op­posed to T cells that punch holes in them.
There will be dif­fer­ent cell types and there will be many more ways to ed­it cells. The prime edit­ing and base edit­ing. All dif­fer­ent new vari­a­tions.
You've talked about how peo­ple used to think the im­muno-on­col­o­gy, if it ever worked, would nev­er­the­less be a bou­tique treat­ment. De­spite all the ad­vance­ments, No­var­tis and Gilead still have not met the sales they once hoped to grab from their CAR–T treat­ments. Are you con­fi­dent CAR–T will ever be wide­ly ac­ces­si­ble?
Oh yeah, No­var­tis' sales are go­ing up. They had a hic­cup launch­ing.
Back in '96 or '97, when Genen­tech launched Her­ceptin, their com­mer­cial an­ti­body, they couldn't meet the de­mand ei­ther and then they scaled up and learned how to do bet­ter cul­tures. So right now No­var­tis is us­ing tech in­vent­ed in my lab in the 1990s cul­ture tech that's com­plex and re­quires a lot of la­bor, so the most ex­pen­sive part is hu­man la­bor. A lot can be made ro­bot­ic. The scale prob­lem will be much eas­i­er.
That's an en­gi­neer­ing prob­lem that will be­come a thing of the past. The man­u­fac­tur­ing prob­lem will get a lot cheap­er. Here in the US, we have a huge prob­lem with how drugs are priced. We have a prob­lem with pric­ing. That's a po­lit­i­cal is­sue.
But in cell ther­a­py, it's just kind of the growth things you see in a new in­dus­try. It'll get worked out.
This ar­ti­cle has been up­dat­ed to re­flect that Jim Ri­ley con­duct­ed work on CAR in HIV.