Cas­cade of costs could push CAR-T ther­a­py to $1.5M per pa­tient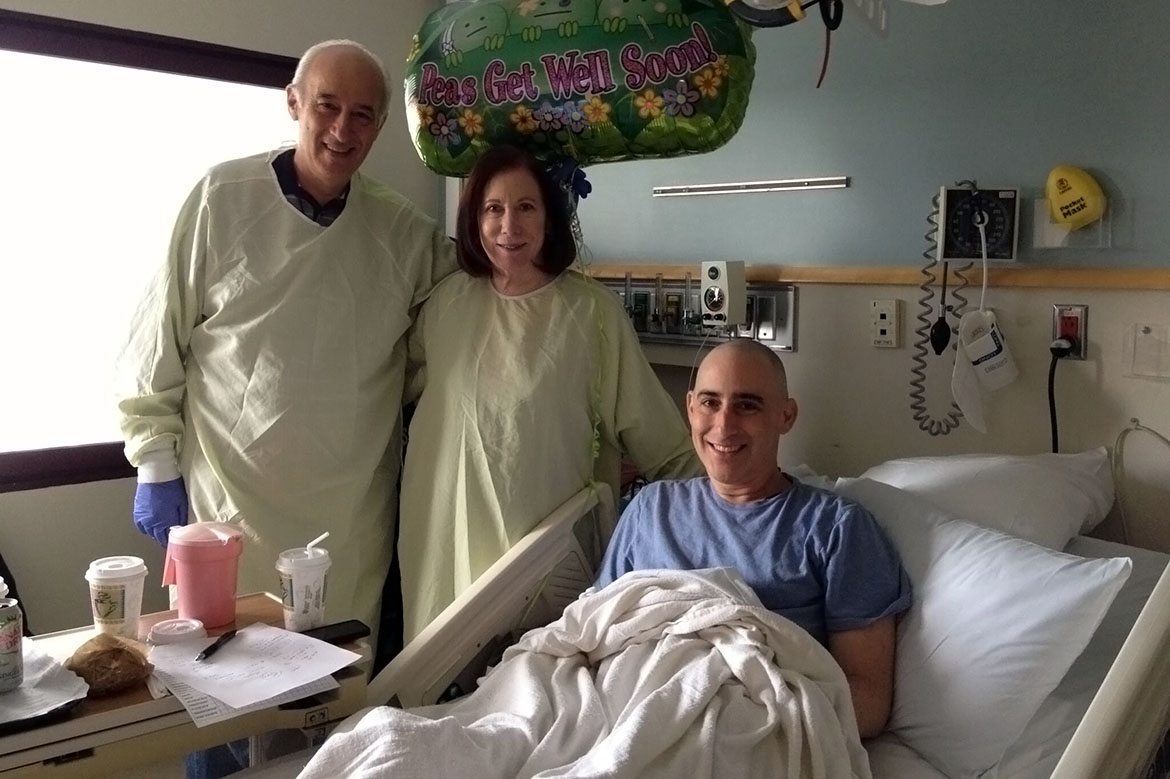 Dr. Kei­th Eaton, who suf­fered from leukemia, pos­es for a pho­to with his par­ents fol­low­ing his bone mar­row trans­plant. He says he ran up med­ical bills of $500,000 when he par­tic­i­pat­ed in a clin­i­cal tri­al of CAR T cells in 2013. (Cour­tesy of Dr. Kei­th Eaton)
---
Out­rage over the high cost of can­cer care has fo­cused on sky­rock­et­ing drug prices, in­clud­ing the $475,000 price tag for the coun­try's first gene ther­a­py, No­var­tis' Kym­ri­ah, a leukemia treat­ment ap­proved in Au­gust.
But the to­tal costs of Kym­ri­ah and the 21 sim­i­lar drugs in de­vel­op­ment — known as CAR T-cell ther­a­pies — will be far high­er than many have imag­ined, reach­ing $1 mil­lion or more per pa­tient, ac­cord­ing to lead­ing can­cer ex­perts. The next CAR T-cell drug could be ap­proved as soon as No­vem­ber.
Al­though Kym­ri­ah's price tag has "shat­tered on­col­o­gy drug pric­ing norms," said Leonard Saltz, chief of gas­troin­testi­nal on­col­o­gy at Memo­r­i­al Sloan Ket­ter­ing Can­cer Cen­ter in New York, "the stick­er price is just the start­ing point."
These ther­a­pies lead to a cas­cade of costs, pro­pelled by se­ri­ous side ef­fects that re­quire so­phis­ti­cat­ed man­age­ment, Saltz said. For this class of drugs, Saltz ad­vised con­sumers to "think of the $475,000 as parts, not la­bor."
Dr. Hagop Kan­tar­jian, a leukemia spe­cial­ist and pro­fes­sor at the Uni­ver­si­ty of Texas MD An­der­son Can­cer Cen­ter, es­ti­mates Kym­ri­ah's to­tal cost could reach $1.5 mil­lion.
CAR T-cell ther­a­py is ex­pen­sive be­cause of the unique way that it works. Doc­tors har­vest pa­tients' im­mune cells, ge­net­i­cal­ly al­ter them to rev up their abil­i­ty to fight can­cer, then re­in­fuse them in­to pa­tients.
Tak­ing the brakes off the im­mune sys­tem, Kan­tar­jian said, can lead to life-threat­en­ing com­pli­ca­tions that re­quire lengthy hos­pi­tal­iza­tions and ex­pen­sive med­ica­tions, which are pre­scribed in ad­di­tion to con­ven­tion­al can­cer ther­a­py, rather than in place of it.
Dr. Kei­th Eaton, like near­ly half of pa­tients who re­ceive CAR T-cell ther­a­py, de­vel­oped a life-threat­en­ing com­pli­ca­tion in which his im­mune sys­tem over­re­act­ed. He says he feels for­tu­nate to be healthy to­day.
Dr. Kei­th Eaton, a Seat­tle on­col­o­gist, said he ran up med­ical bills of $500,000 when he par­tic­i­pat­ed in a clin­i­cal tri­al of CAR T cells in 2013, even though all pa­tients in the study re­ceived the med­ica­tion for free. Eaton, who suf­fered from leukemia, spent near­ly two months in the hos­pi­tal.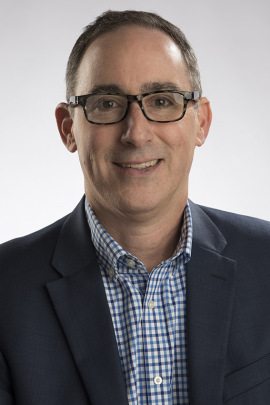 Kei­th Eaton
Like Eaton, near­ly half of pa­tients who re­ceive CAR T cells de­vel­op a se­vere or life-threat­en­ing com­pli­ca­tion called "cy­tokine storm," in which the im­mune sys­tem over­re­acts, caus­ing dan­ger­ous­ly high fevers and sud­den drops in blood pres­sure. These pa­tients are typ­i­cal­ly treat­ed in the in­ten­sive care unit. Oth­er se­ri­ous side ef­fects in­clude stroke-like symp­toms and co­ma.
The cy­tokine storm felt like "the worst flu of your life," said Eaton, now 51. His fever spiked so high that a hos­pi­tal nurse as­sumed the ther­mome­ter was bro­ken. Eaton replied, "It's not bro­ken. My tem­per­a­ture is too high to reg­is­ter on the ther­mome­ter."
Al­though Eaton re­cov­ered, he wasn't done with treat­ment. His doc­tors rec­om­mend­ed a bone-mar­row trans­plant, an­oth­er har­row­ing pro­ce­dure, at a cost of hun­dreds of thou­sands of dol­lars.
Eaton said he feels for­tu­nate to be healthy to­day, with tests show­ing no ev­i­dence of leukemia. His in­sur­er paid for al­most every­thing.
Kym­ri­ah's stick­er price is es­pe­cial­ly "out­ra­geous" giv­en its rel­a­tive­ly low man­u­fac­tur­ing costs, said Dr. Walid Gel­lad, co-di­rec­tor of the Cen­ter for Phar­ma­ceu­ti­cal Pol­i­cy and Pre­scrib­ing at the Uni­ver­si­ty of Pitts­burgh.
The gene ther­a­py process used to cre­ate Kym­ri­ah costs about $15,000, ac­cord­ing to a 2012 pre­sen­ta­tion by Dr. Carl June, who pi­o­neered CAR T-cell re­search at the Uni­ver­si­ty of Penn­syl­va­nia. June could not be reached for com­ment.
To quell un­rest about price, No­var­tis has of­fered pa­tients and in­sur­ers a new twist on the mon­ey-back guar­an­tee.
No­var­tis will charge for the drug on­ly if pa­tients go in­to re­mis­sion with­in one month of treat­ment. In a key clin­i­cal tri­al, 83 per­cent of the chil­dren and young adults treat­ed with Kym­ri­ah went in­to re­mis­sion with­in three months. No­var­tis calls the plan "out­comes-based pric­ing."
No­var­tis is "work­ing through the spe­cif­ic de­tails" of how the pric­ing plan will af­fect the Cen­ters for Medicare & Med­ic­aid Ser­vices, which pays for care for many can­cer pa­tients, com­pa­ny spokes­woman Julie Ma­sow said. "There are many hur­dles" to this type of pric­ing plan but, Ma­sow said, "No­var­tis is com­mit­ted to mak­ing this hap­pen."
Ma­sow said that Kym­ri­ah's man­u­fac­tur­ing costs are much high­er than $15,000, al­though she didn't cite a spe­cif­ic dol­lar amount. She not­ed that No­var­tis has in­vest­ed heav­i­ly in the tech­nol­o­gy, de­sign­ing "an in­no­v­a­tive man­u­fac­tur­ing fa­cil­i­ty and process specif­i­cal­ly for cel­lu­lar ther­a­pies."
As for Kym­ri­ah-re­lat­ed hos­pi­tal and med­ica­tion charges, "costs will vary from pa­tient to pa­tient and treat­ment cen­ter to treat­ment cen­ter, based on the lev­el of care each pa­tient re­quires," Ma­sow said. "Kym­ri­ah is a one-time treat­ment that has shown re­mark­able ear­ly, deep and durable re­spons­es in these chil­dren who are very sick and of­ten out of op­tions."
Some doc­tors said Kym­ri­ah, which could be used by about 600 pa­tients a year, of­fers an in­cal­cu­la­ble ben­e­fit for des­per­ate­ly ill young peo­ple. Kym­ri­ah is ap­proved for chil­dren and young adults with a type of acute lym­phoblas­tic leukemia and al­ready have been treat­ed with at least two oth­er can­cer ther­a­pies.
"A kid's life is price­less," said Dr. Michelle Her­mis­ton, di­rec­tor of pe­di­atric im­munother­a­py at UCSF Be­nioff Chil­dren's Hos­pi­tal San Fran­cis­co. "Any giv­en kid has the po­ten­tial to make fi­nan­cial im­pacts over a life­time that far out­weigh the cost of their cure. From this per­spec­tive, every child in my mind de­serves the best cu­ra­tive ther­a­py we can of­fer."
Oth­er can­cer doc­tors say the No­var­tis plan is no bar­gain.
About 36 per­cent of pa­tients who go in­to re­mis­sion with Kym­ri­ah re­lapse with­in one year, said Dr. Vinay Prasad, an as­sis­tant pro­fes­sor of med­i­cine at Ore­gon Health & Sci­ence Uni­ver­si­ty. Many of these pa­tients will need ad­di­tion­al treat­ment, said Prasad, who wrote an ed­i­to­r­i­al about Kym­ri­ah's price Oct. 4 in Na­ture.
"If you've paid half a mil­lion dol­lars for drugs and half a mil­lion dol­lars for care, and a year lat­er your can­cer is back, is that a good deal?" asked Saltz, who co-wrote a re­cent ed­i­to­r­i­al on Kym­ri­ah's price in JA­MA.
Dr. Steve Miller, chief med­ical of­fi­cer for Ex­press Scripts, a phar­ma­cy ben­e­fit man­ag­er, said it would be more fair to judge Kym­ri­ah's suc­cess af­ter six months of treat­ment, rather than one month. Prasad goes even fur­ther. He said No­var­tis should is­sue re­funds for any pa­tient whose leukemia re­laps­es with­in three years.
A con­sumer ad­vo­cate group called Pa­tients for Af­ford­able Drugs al­so has said that Kym­ri­ah costs too much, giv­en that the fed­er­al gov­ern­ment spent more than $200 mil­lion over two decades to sup­port the ba­sic re­search in­to CAR T-cell ther­a­py, long be­fore No­var­tis bought the rights.
Rep. Lloyd Doggett, D-Texas, wrote a let­ter to the Medicare pro­gram's di­rec­tor last month ask­ing for de­tails on how the No­var­tis pay­ment deal will work.
"As Big Phar­ma con­tin­ues to put price goug­ing be­fore pa­tient ac­cess, com­pa­nies will point more and more proud­ly at their pric­ing agree­ments," Doggett wrote. "But tax­pay­ers de­serve to know more about how these agree­ments will work — whether they will ac­tu­al­ly save the gov­ern­ment mon­ey, de­fray these mas­sive costs, and en­sure that they can ac­cess life-sav­ing med­ica­tions."
By Liz Sz­abo. Orig­i­nal­ly post­ed at Kaiser Health News, a na­tion­al health pol­i­cy news ser­vice that is part of the non­par­ti­san Hen­ry J Kaiser Fam­i­ly Foun­da­tion.