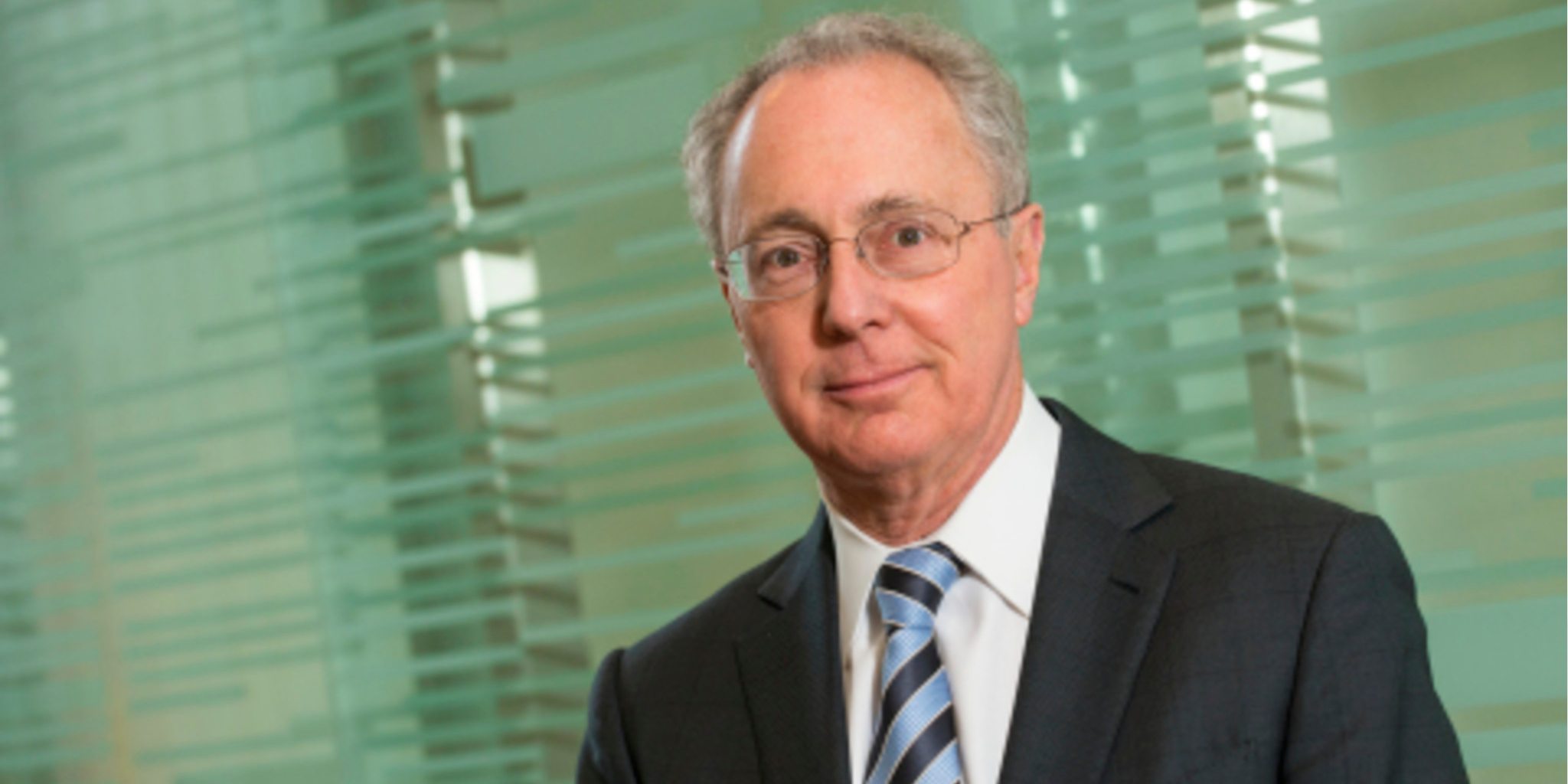 Catch­ing up with Roche, Mer­ck racks up pos­i­tive da­ta in front­line triple neg­a­tive breast can­cer
Mer­ck's Keytru­da may not have qual­i­fied as a sec­ond- or third-line treat­ment of triple neg­a­tive breast can­cer, but the PD-1 in­hibitor is show­ing promise for the first-line set­ting in a Phase III tri­al.
In­ves­ti­ga­tors for the KEYNOTE-355 study re­port that Keytru­da plus chemother­a­py sig­nif­i­cant­ly im­proved pro­gres­sion-free sur­vival for pa­tients with metasta­t­ic TNBC whose tu­mors ex­press PD-L1 com­pared to chemo alone, hit­ting a co-pri­ma­ry end­point.
The topline re­sult was from an in­ter­im analy­sis. The oth­er pri­ma­ry end­point, over­all sur­vival, is still be­ing eval­u­at­ed.
Front­line triple neg­a­tive breast can­cer — a par­tic­u­lar­ly hard to treat form of the dis­ease that ac­counts for 10% to 20% of all breast can­cer cas­es — is one of the rare fields in which Roche's PD-L1 Tecen­triq has en­joyed a head start over Keytru­da and Op­di­vo, the lead­ers in the check­point race. Tecen­triq is ap­proved in com­bi­na­tion with Abrax­ane for this in­di­ca­tion.
It didn't help when Mer­ck con­ced­ed fail­ure in KEYNOTE-119, where Keytru­da failed to help pre­vi­ous­ly treat­ed pa­tients live longer.
But things soon took a turn for the bet­ter, as the com­pa­ny found that a neoad­ju­vant reg­i­men of Keytru­da and chemo — fol­lowed by Keytru­da monother­a­py af­ter surgery — in­duced a high­er patho­log­i­cal com­plete re­sponse rate. The con­trol arm, which re­ceived chemo alone, saw a pCR of 51.2% ver­sus 64.8% for the Keytru­da group.
That's a key mark­er for pro­gres­sion and re­cur­rence, ex­ecs said.
But SVB Leerink an­a­lysts are less op­ti­mistic. In a note, Daina Gray­bosch point­ed out that the tri­al had six pri­ma­ry end­points, not all of which ap­peared to have been met. On­ly pa­tients with PD-L1 Com­bined Pos­i­tive Score (CPS) ≥ 10 ben­e­fit­ed, but not those whose CPS was high­er than or equal to 1.
Though they re­port­ed pos­i­tive topline da­ta for Keytru­da (pem­brolizum­ab) with chemother­a­py in PD-L1 high pa­tients, the reg­i­men failed to show ben­e­fit in a broad­er TNBC pop­u­la­tion. By the time Mer­ck en­ters the mar­ket, Roche will have a two-year lead, in ad­di­tion to a more pre­dic­tive bio­mark­er for clin­i­cal ben­e­fit (im­mune-cell (IC) PD-L1). A launch for Keytru­da in neo-ad­ju­vant TNBC would mit­i­gate this mar­ket risk, but we do not ex­pect this un­til 2021 at the ear­li­est, await­ing more ma­ture dis­ease-free sur­vival da­ta.
Roger Perl­mut­ter, who over­sees Keytru­da's ex­pan­sive de­vel­op­ment pro­gram, high­light­ed that tri­al — KEYNOTE-522 — to­geth­er with the new Phase III as he talked up the po­ten­tial of reg­is­tra­tion.
While tar­get­ed ther­a­pies have ben­e­fit­ed a num­ber of breast can­cer pa­tients, the fact that TNBC is nei­ther fu­eled by the hor­mones es­tro­gen and prog­es­terone nor by the HER2 pro­tein ren­ders it es­pe­cial­ly hard to treat.
"While de­tail da­ta has yet to be an­nounced, a PFS hit in this pop­u­la­tion is im­por­tant giv­en the lack of avail­able ther­a­pies in this dis­ease, and fur­ther in­di­cates a role of check­point in­hibitors in a sub­set (of) TNBC pa­tients," Mara Gold­stein of Mizuho not­ed about KEYNOTE-355.
Roche is look­ing to ex­pand its suc­cess with the Tecen­triq and Abrax­ane reg­i­men by adding their PI3K/AKT path­way drug ipatasert­ib to the mix — with some en­cour­ag­ing ear­ly da­ta.
Oth­er small­er play­ers have ze­roed in on new tar­gets, such as pro­tein ki­nase C, Lipocalin 2 and CD24.