CBO warns of al­most 60 few­er new drugs over three decades with Medicare drug ne­go­ti­a­tions bill
As drug pric­ing leg­is­la­tion be­gins to gain steam on Capi­tol Hill mov­ing in­to the fall, the Con­gres­sion­al Bud­get Of­fice is of­fer­ing an up­dat­ed look at the ef­fects that House Speak­er Nan­cy Pelosi's drug pric­ing bill, known as HR 3, would have in chill­ing bio­phar­ma R&D over 30 years.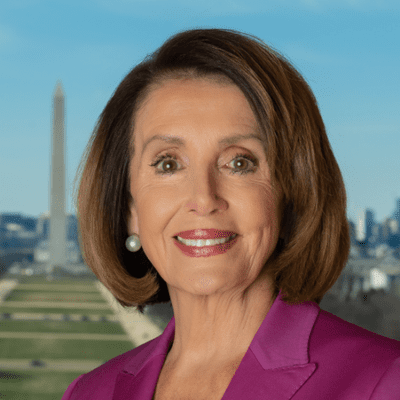 Nan­cy Pelosi
CBO said in a new re­port Thurs­day that its up­dat­ed mod­el used to es­ti­mate the ef­fects of HR 3 would, in part, al­low for wide­spread Medicare ne­go­ti­a­tions on drug prices, lead­ing to a 15% to 25% re­duc­tion in ex­pect­ed re­turns for drugs in the top quin­tile of ex­pect­ed re­turns.
Last Feb­ru­ary, the CBO es­ti­mat­ed that Medicare ne­go­ti­a­tions un­der the same bill would re­duce prices by be­tween 57% and 75%, rel­a­tive to cur­rent prices.
The lat­est es­ti­mates could lead to 2 few­er drugs in the first decade, 23 few­er in the sec­ond decade, and 34 few­er in the third decade, CBO said. While that to­tal of 59 few­er new drugs over three decades would like­ly re­sult in the loss of mean­ing­ful new drugs, the to­tal doesn't align with in­dus­try lob­by­ing group PhRMA's es­ti­mate in May that HR 3 could re­duce by 90%+ the num­ber of med­i­cines de­vel­oped by small and emerg­ing biotechs, or 61 few­er drugs over 10 years.
But where­as PhRMA says such a change could threat­en ac­cess to med­i­cines, the CBO stopped short of try­ing to tease out ex­act­ly what the loss of those drugs might mean, par­tic­u­lar­ly as the FDA ap­proves plen­ty of me-too or slight­ly im­proved ver­sions of cur­rent­ly mar­ket­ed drugs each year.
"The il­lus­tra­tive pol­i­cy's ex­act im­pli­ca­tions for the health of fam­i­lies in the Unit­ed States are un­clear. CBO has es­ti­mat­ed nei­ther which types of drugs may be af­fect­ed nor how the re­duc­tion in the num­ber of new drugs will af­fect health out­comes. In ad­di­tion, the pol­i­cy may lead to low­er prices and in­creased us­age for drugs al­ready on the mar­ket. CBO has not de­ter­mined the over­all ef­fect of the pol­i­cy on health out­comes," the re­port says.
The re­lease of the re­port al­so comes as it seems un­like­ly that the Sen­ate will take up HR 3 in its en­tire­ty, which passed the House in 2019.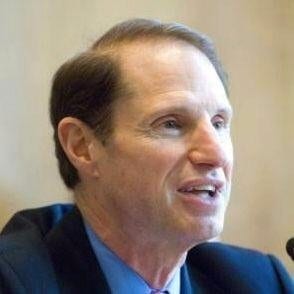 Ron Wyden
Sen­ate fi­nance com­mit­tee chair Ron Wyden (D-OR), who's craft­ing his own leg­is­la­tion, ear­li­er this sum­mer vowed to in­clude some form of Medicare ne­go­ti­a­tions in the Sen­ate's pack­age, which like­ly won't need Re­pub­li­can votes to make it in­to law.
And while the CBO lays out its ex­pect­ed new drug loss­es over three decades, the gov­ern­ment agency al­so made clear how dif­fi­cult it can be to pre­dict what drugs will prove pos­i­tive in mul­ti­ple stages of clin­i­cal tri­als and win ap­proval.
"The ef­fects could be small­er if ex­pen­di­tures in late-phase hu­man tri­als are larg­er, for ex­am­ple. Al­ter­na­tive­ly, the ef­fects could be larg­er if the cost of cap­i­tal is larg­er," the CBO said.