Cel­gene antes up $55M, grabs op­tion to buy the au­toim­mune up­start Anokion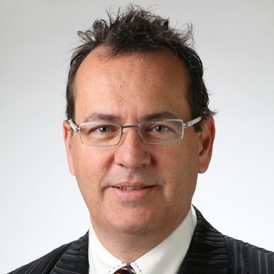 Jef­frey Hubbell, Anokion
Cel­gene's glo­be­trot­ting busi­ness de­vel­op­ment team has fo­cused on au­toim­mune dis­eases for its lat­est col­lab­o­ra­tion/op­tion-to-buy biotech deal.
The fo­cus this time: Anokion, a spin­out of the Ecole Poly­tech­nique Fédérale de Lau­sanne. The biotech has been work­ing on anti­gen-spe­cif­ic im­mune tol­er­ance tech to re­train the im­mune sys­tem to ig­nore the rogue sig­nals that spark an au­toim­mune re­sponse against healthy tis­sue while al­so re­struc­tur­ing pro­tein ther­a­pies to make them in­vis­i­ble to the im­mune sys­tem, pos­si­bly open­ing a path to us­ing some ther­a­pies that have been dis­card­ed in the past af­ter they trig­gered an im­mune re­sponse.
In the deal, Cel­gene is hand­ing over $45 mil­lion up­front and re­serv­ing an­oth­er $10 mil­lion for un­spec­i­fied pre­clin­i­cal work.
Jeff Hubbell, an in­ves­ti­ga­tor at the Uni­ver­si­ty of Chica­go as well as CSO and chair­man of the com­pa­ny, came up with the idea of dec­o­rat­ing red blood cells with spe­cif­ic anti­gens in vi­vo, train­ing the body to tol­er­ate what had been in­tol­er­a­ble. But over the last 18 months, the biotech's R&D team, based in Cam­bridge, MA (the com­pa­ny's HQ is in Lau­sanne) has been de­vel­op­ing an­oth­er ap­proach cen­tered on the liv­er that can al­so in­duce im­mune tol­er­ance.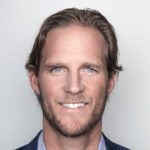 Tom Woi­wode, Ver­sant
"To in­duce anti­gen spe­cif­ic tol­er­ance has been the Holy Grail for 20 years," says Ver­sant's Tom Woi­wode, who's on the board.
Now, in­stead of rais­ing a Se­ries B, the Anokion team can use non di­lu­tive cash to work their way through both ap­proach­es, study­ing mul­ti­ple tar­gets. One ob­vi­ous tar­get that Cel­gene is in­trigued by, says Hubbell, is mul­ti­ple scle­ro­sis.
In its deal with Cel­gene, Anokion re­mains in charge of R&D un­til the Big Biotech makes a de­ci­sion whether or not to pull the trig­ger on an ac­qui­si­tion. Ver­sant's Woi­wode says this deal does not come with a pre­set buy­out fig­ure. That num­ber would still have to be ne­go­ti­at­ed in a deal that es­sen­tial­ly gives Cel­gene the right of first re­fusal for do­ing a deal.
Cel­gene's mon­ey will now back an ex­pan­sion of the Anokion team in Cam­bridge to about 30 peo­ple, who are still fac­ing a 3.5- to 4-year trek for pre­clin­i­cal work. Hubbell tells me that the biotech has worked through some good mouse mod­els on au­toim­mune con­di­tions, and more work has yet to be done on non-hu­man pri­mates be­fore they can get start­ed on a hu­man study.
Astel­las was al­so deeply im­pressed with the work, and in 2015 set up a new com­pa­ny with Anokion called Kanyos Bio to use the plat­form tech to cre­ate new drugs for di­a­betes as well as celi­ac dis­ease. That oth­er com­pa­ny will con­tin­ue its work in Cam­bridge, MA.
Anokion raised a $37.5 mil­lion Se­ries A back in 2014 from Ver­sant, which seed­ed the com­pa­ny, along with No­vo Ven­tures and fel­low Swiss com­pa­ny No­var­tis Ven­ture Fund.