Cel­gene bags CAR-T play­er Juno in $9B buy­out as biotech M&A sud­den­ly ex­plodes
The buy­out buzz was ac­cu­rate.
Cel­gene $CELG has struck a deal to buy Juno Ther­a­peu­tics $JUNO for $87 a share, or about $9 bil­lion, in­stant­ly vault­ing in­to the front ranks of the CAR-T com­pa­nies. And they plan to stay there, vow­ing to be­come the pre­em­i­nent play­er in one of the most com­pet­i­tive R&D ri­val­ries in the in­dus­try.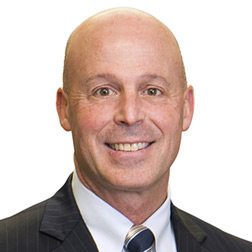 Mark Alles
Cel­gene stamped the deal with its own bull­ish fore­cast that the buy­out will quick­ly de­liv­er a new CAR-T that will hit peak sales of $3 bil­lion a year.
The buy­out gives Cel­gene JCAR017, which has pro­duced some stel­lar ef­fi­ca­cy and safe­ty da­ta. The ther­a­py al­so val­i­dates Juno's bet that it can make a come­back in a field where it was blight­ed by the lethal fail­ure of its lead pro­gram, which killed pa­tients both be­fore and af­ter an FDA hold.
Tak­ing the lessons it had learned along the way, Juno had won back in­vestors with proof that it could over­come the safe­ty is­sues that scut­tled JCAR015. And Cel­gene is now pay­ing a hefty pre­mi­um be­cause of it.
For Cel­gene, the $9 bil­lion deal al­so helps put some of its own set­backs in the rear view mir­ror, as well as some shaky fi­nan­cials that spooked in­vestors late last year. In a call with in­vestors Mon­day morn­ing, Cel­gene CEO Mark Alles al­so un­der­scored that their BC­MA CAR-T part­ner­ship with blue­bird bio $BLUE re­mains a top pri­or­i­ty, even though they are al­so buy­ing a ri­val BC­MA pro­gram at Juno.
The ex­ec­u­tive team al­so hit hard on how the ac­qui­si­tion will fit in­to its ex­ist­ing I/O pipeline plans, which in­cludes a new­ly ac­quired PD-1 as it plans to grad­u­al­ly move past its re­liance on Revlim­id for its rev­enue per­for­mance. And the com­pa­ny plans to keep the op­er­a­tions Juno has built up in the Seat­tle area, mak­ing it a new cen­ter of ex­cel­lence in the com­pa­ny.
Some top an­a­lysts may al­so be dis­ap­point­ed by the fi­nal val­ue num­ber. Leerink in par­tic­u­lar was look­ing for Cel­gene to fork over $93 a share, which is what Cel­gene pegged the price at when it bought a mi­nor­i­ty share in the biotech.
CAR-T has been one of the big suc­cess sto­ries for biotech, of­fer­ing a new ap­proach to en­gi­neer­ing T cells in­to at­tack weapons fo­cused on can­cer cells. No­var­tis and Kite led the way, and Gilead re­cent­ly jumped in with a $12 bil­lion deal to buy Kite just ahead of its pi­o­neer­ing first ap­proval. Juno sits well be­hind the two lead­ers, but Cel­gene is bet­ting that it can still jump in just as the mar­ket­ing op­er­a­tions be­gin to ma­ture, leav­ing plen­ty of fran­chise val­ue to carve out for it­self. And the race for next-gen tech is al­ready well un­der­way as the lead­ers look to ex­pand from blood can­cers in­to sol­id tu­mors.
The deal, com­ing right on the heels of Sanofi's $11.6 bil­lion buy­out of Biover­a­tiv in a play for the he­mo­phil­ia mar­ket, will al­so stoke hopes in the bank­ing com­mu­ni­ty for a burst of new M&A deals in biotech, which will rain cash and fees in the in­dus­try af­ter a long dry spell.
It will take awhile be­fore it be­gins to pay off for Cel­gene, though. In their state­ment to­day, the com­pa­ny notes:
The ac­qui­si­tion is ex­pect­ed to be di­lu­tive to ad­just­ed EPS (earn­ings per share) in 2018 by ap­prox­i­mate­ly $0.50 and is ex­pect­ed to be in­cre­men­tal­ly ad­di­tive to net prod­uct sales in 2020. There is no change to the pre­vi­ous­ly dis­closed 2020 fi­nan­cial tar­gets of to­tal net prod­uct sales of $19 bil­lion to $20 bil­lion and ad­just­ed EPS greater than $12.50.
Notes Alles:
Juno's ad­vanced cel­lu­lar im­munother­a­py port­fo­lio and re­search ca­pa­bil­i­ties strength­en Cel­gene's glob­al lead­er­ship in hema­tol­ogy and adds new dri­vers for growth be­yond 2020.

https://twit­ter.com/brad­lon­car/sta­tus/955414778276732930