Cel­gene co-founder Sol Bar­er bags a Johns Hop­kins im­muno-on­col­o­gy spin­out in buy­out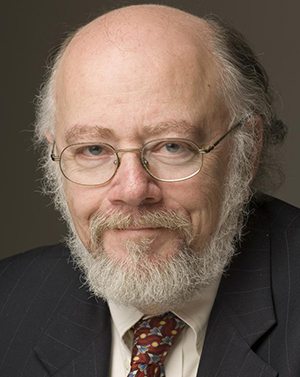 Sol Bar­er
A few weeks ago, Johns Hop­kins Pro­fes­sor Jonathan Sch­neck pub­lished new re­search show­ing how the bio­mimet­ic nano beads he had cre­at­ed in the lab could work with a check­point in­hibitor in fight­ing can­cer. These beads were de­signed to act as anti­gen pre­sent­ing cells aimed at whip­ping up a full scale killer T cell at­tack on can­cer as the check­point stripped the can­cer cells of their built-in de­fense sys­tem.
That work Sch­neck did is held by a Johns Hop­kins biotech spin­out he cre­at­ed called Nex­Im­mune, which Cel­gene co-founder and se­r­i­al biotech start­up mas­ter Sol Bar­er just ac­quired.
Bar­er, Joshua Bar­er and for­mer Medtron­ic CEO William A. Hawkins got to­geth­er with some oth­er in­vestors to ac­quire the com­pa­ny for an un­spec­i­fied amount. And they brought in a new board to run the place. They in­clude some key play­ers in biotech:
Robert Spiegel, MD, Chair­man — for­mer Chief Med­ical Of­fi­cer, Scher­ing-Plough
Alan S. Roe­mer, MBA, MPH — SVP, Cor­po­rate De­vel­op­ment, Roivant Sci­ences
Gra­ham Bur­ton, MD — for­mer SVP, Glob­al Reg­u­la­to­ry Af­fairs, Phar­ma­covig­i­lance and Cor­po­rate Qual­i­ty As­sur­ance and Com­pli­ance, Cel­gene
Paul D'An­gio — for­mer SVP, Glob­al Tech­ni­cal Op­er­a­tions, Cel­gene
Tim­o­thy Bertram, PhD — CEO, Re­gen­Med Ther­a­peu­tics
Zheng­bin (Bing) Yao, PhD — SVP, Res­pi­ra­to­ry, In­flam­ma­tion and Au­toim­mu­ni­ty, Med­Im­mune
Scott Carmer — COO, Nex­Im­mune
Bar­er — who sur­faced just days ago as the new­ly named chair­man of Te­va as the Is­raeli com­pa­ny strug­gles through its lat­est ex­is­ten­tial cri­sis — has been do­ing deals on a string of small, pri­vate biotechs with in­ter­est­ing tech.
He grouped four biotechs in­to a com­pa­ny called Restor­Genex and quick­ly sold it to Dif­fu­sion, co-found­ed Cen­trex­ion with Jeff Kindler and chaired Cere­cor be­fore step­ping down in 2015. He al­so sits on the boards of Am­i­cus Ther­a­peu­tics and Aege­ri­on Phar­ma­ceu­ti­cals.
"I am ex­cit­ed to sup­port Nex­Im­mune's ad­vance­ment of this im­por­tant im­munother­a­py-based tech­nol­o­gy," Bar­er, the lead in­vestor in the ac­qui­si­tion, said in a pre­pared state­ment. "I be­lieve that the AIM nan­otech­nol­o­gy plat­form has the po­ten­tial to de­liv­er the next gen­er­a­tion of im­muno-on­col­o­gy treat­ment, bring­ing new hope to pa­tients suf­fer­ing from many types of ma­lig­nan­cies."