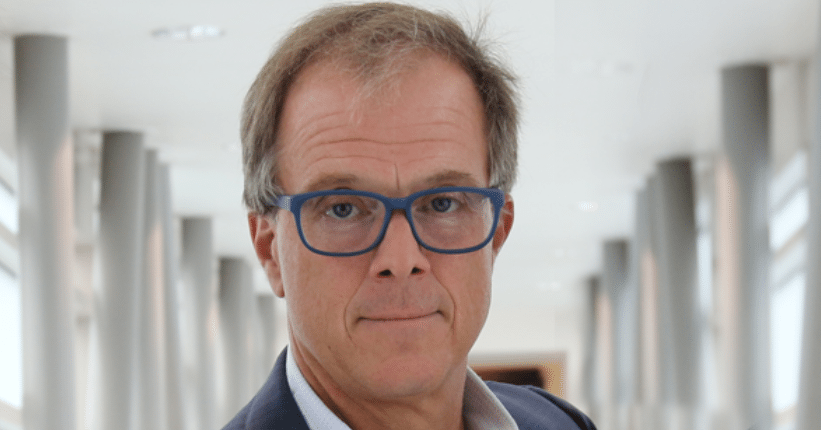 You can fund a biotech by selling equity or raising non-dilutive cash, but Bill Haney says amplification capital is the best money out there.
Particularly when it comes from the likes of Celgene.
The CEO at Dragonfly Therapeutics tells me this morning that Celgene $CELG has agreed to double down on its initial preclinical, hematology-only approach to treating cancer, adding a range of 4 new solid-tumor programs to the menu as the startup plots a direct path to the clinic. 
All we learned about the cash details was that Celgene had paid Dragonfly $33 million cash upfront to partner initially, with $50 million more for the new upfront.
Their first IND is now being prepped for a delivery in Q2 of next year.
Aside from the benefits of a partner that brings considerable operating capital to the table, says the CEO, "the folks we've been working with at Celgene have been just spectacular and they've taught us a lot." Rob Hershberg, Celgene's head of BD, gets special kudos for bringing the two companies together on Dragonfly's TriNKET technology platform. But the whole team at Celgene has been helping out.
And that's what makes this new deal all about amplification capital.
"The upfront is obviously considerably larger," Haney tells me, "and the royalties and milestones are also larger."  In the pact Celgene also released them from an exclusivity clause on hematology, so they can partner on other programs now.
Dragonfly is the creation of three key players: Tyler Jacks, an MIT professor, HHMI investigator and director of the David H. Koch Institute for Integrative Cancer Research; Haney, an entrepreneur and film maker with close contacts to the Cambridge/Boston biotech hub, is at the helm; and then there's Berkeley's David Raulet, an expert in NK cells and tumor immunology.
Dragonfly's 40-member team — which is also working on a big collaboration with Merck — believes they have a better way to attack cancer by linking onto NK (natural killer) cells and dragging them to a cancer cell. That drug design in turn, says Haney, should also recruit regular T cells to mob cancer cells, amplifying the effect.
And they can do it without needing to hunt up new investors.
Says Haney: "We haven't sold equity in 18 months and I don't see any reason to do it for some time to come."
---
Image: Bill Haney. DRAGONFLY
---
The best place to read
Endpoints News

? In your inbox.

Comprehensive daily news report for those who discover, develop, and market drugs. Join 51,200+ biopharma pros who read Endpoints News by email every day.

Free Subscription
---
---
---