Cel­gene EVP Rich Bag­ger makes Politi­co's short list for Trump's Cab­i­net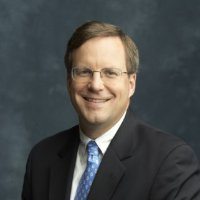 Rich Bag­ger
Last sum­mer New Jer­sey Re­pub­li­can in­sid­er and for­mer Chris Christie chief of staff Rich Bag­ger took a leave of ab­sence from a top post at Cel­gene $CELG to take a place on the Trump cam­paign as ex­ec­u­tive di­rec­tor of the can­di­date's tran­si­tion team. A few days ago, that may have seemed like some­thing of a dead-end as­sign­ment. But Trump's up­set vic­to­ry has put Bag­ger square­ly in the mid­dle of the ac­tion on Wednes­day.
He even made Politi­co's list of can­di­dates for Sec­re­tary of Health and Hu­man Ser­vices — al­beit as a dark horse.
Now that the for­mer re­al­i­ty TV star and self-pro­claimed mul­ti-bil­lion­aire has put him­self on the short path to the White House with a re­sound­ing win, the buzz is all about which of his top loy­al­ists will make the Cab­i­net. Bag­ger hasn't been the kind of high-pro­file politi­cian to sit on the in­ner cir­cle, like Christie, Rudy Giu­liani, Flori­da Gov­er­nor Rick Scott or Newt Gin­grich. But his be­hind-the-scenes tran­si­tion work hasn't gone un­no­ticed.
Bag­ger stepped out of his EVP role as head of cor­po­rate af­fairs at Cel­gene to step back in­to the po­lit­i­cal scene. Cel­gene Ex­ec­u­tive Chair­man Bob Hug­in has been a Re­pub­li­can del­e­gate and a deep-pock­et en­thu­si­ast for Re­pub­li­can is­sues, even con­tribut­ing $250,000 to Amer­i­ca Leads, a Su­per PAC that backed Christie's run for pres­i­dent.
Hug­in would ap­pear to have the per­son­al phone num­bers for a whole group of Trump in­sid­ers. And he has plen­ty of rea­son to be cel­e­brat­ing the win.
Cel­gene shares shot up more than 10% to­day as in­vestors bought in big to the no­tion that a Trump pres­i­den­cy will leave any harsh pric­ing re­forms on the shelf for the du­ra­tion. The whole bio­phar­ma sec­tor caught fire to­day as a new po­lit­i­cal wind fanned some fresh en­thu­si­asm for long-suf­fer­ing biotech stocks.