Cel­gene goes all-out on neu­rode­gen­er­a­tion and Alzheimer's, trig­ger­ing block­buster deal with $150M in cash for Prothena
Af­ter qui­et­ly build­ing up an ex­pe­ri­enced team of in­ves­ti­ga­tors to tack­le neu­rode­gen­er­a­tion, Cel­gene has be­gun to ag­gres­sive­ly in-li­cense new drugs that can go af­ter Alzheimer's and oth­er key dis­eases in the field.
Just days af­ter Cel­gene front­ed $50 mil­lion for a dis­cov­ery deal with Vi­vid­ion Ther­a­peu­tics that in­cludes neu­rode­gen­er­a­tion, the big biotech has now lined up op­tions on three pre­clin­i­cal neu­rode­gen­er­a­tion drug projects part­nered with Prothena. At the head of the list is a tau pro­gram, one of the key cul­prits that sci­en­tists be­lieve is close­ly linked with the de­vel­op­ment of Alzheimer's.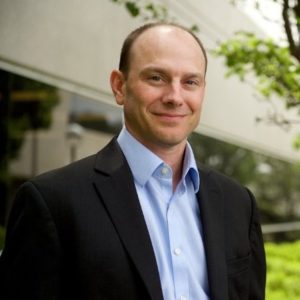 Gene Kin­ney
Get­ting its busi­ness de­vel­op­ment team fo­cused on neu­rode­gen­er­a­tion, Cel­gene is pay­ing Prothena $100 mil­lion in cash plus an­oth­er $50 mil­lion for stock $PR­TA, with a pre­mi­um price of $42.57 baked in. In ad­di­tion, Prothena CEO Gene Kin­ney tells me that there's a bit more than $2 bil­lion in mile­stones on the ta­ble. And $405 mil­lion of that is tied to op­tions on their drugs, when Cel­gene de­cides whether it will take over at the end of Phase I.
The deal terms were spelled out in an 8-K.
In­vestors wel­comed the news, dri­ving up Prothena's shares by about 20%. The biotech's shares have been lan­guish­ing in the wake of a short at­tack by Ker­ris­dale Cap­i­tal on their lead drug, with the dam­age ex­tend­ing to Neil Wood­ford's in­vest­ment fund.
Prothena will now be re­spon­si­ble for ad­vanc­ing new ther­a­pies for tau in Alzheimer's, ALS and one oth­er dis­ease they're not dis­clos­ing for now in­to the clin­ic.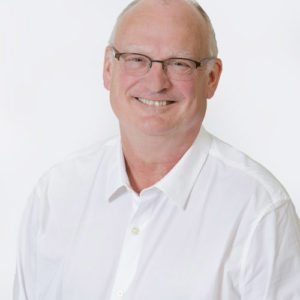 Richard Har­g­reaves
Bio­gen vet­er­an Richard Har­g­reaves jumped to Cel­gene to lead the neu­ro­sciences team. In a state­ment, he not­ed how Cel­gene is build­ing on its con­sid­er­able ex­per­tise in pro­tein re­search.
Our col­lab­o­ra­tion lever­ages each com­pa­ny's core ex­per­tise in pro­tein home­osta­sis and pro­tein clear­ance to tar­get pro­teins that are the un­der­ly­ing cause of many neu­rode­gen­er­a­tive and or­phan dis­eases. The pro­grams we have cho­sen to col­lab­o­rate on have the po­ten­tial to pro­vide foun­da­tion­al as­sets from which we can build new ther­a­peu­tic ap­proach­es to these cur­rent­ly un­treat­able neu­ro­log­i­cal dis­or­ders.
"The team he's build­ing brings a lot of val­ue to us," says Kin­ney. So does their mon­ey.
Kin­ney adds: "This is the right way to start in­vest­ing in the fu­ture of the com­pa­ny."
Mer­ck's re­cent de­ci­sive fail­ure for a BACE ap­proach to clear­ing amy­loid be­ta has been shift­ing con­sid­er­able at­ten­tion in the field to tau, the oth­er tox­ic pro­tein at play. And there's a grow­ing be­lief that it will take a com­bi­na­tion ap­proach to de­feat the dis­ease, which has de­fied every piv­otal try in more than a decade.
"We be­lieve tau and amy­loid be­ta are im­pli­cat­ed in Alzheimer's dis­ease," says Prothena CSO Wag­n­er Za­go. And Prothena be­lieves it has some in­sights on tau that could help Cel­gene lay the foun­da­tion for a suc­cess­ful pro­gram, among all the tau strate­gies out there now.
"We found some hot spots in the pro­tein which, tar­get­ed prop­er­ly, could af­fect cell to cell trans­mis­sion," Za­go not­ed in an in­ter­view.
The oth­er known tar­get is the TDP-43 pro­tein. Prothena has been pick­ing out its top can­di­dates for in­hibit­ing tox­i­c­i­ty and cell-to-cell trans­mis­sion of mis­fold­ed TDP-43 species, which could play a key role in amytroph­ic lat­er­al scle­ro­sis.
A lit­tle more than two years ago, then Cel­gene CEO Bob Hug­in sig­naled his in­ter­est in the field. At a meet­ing with a group of re­porters at JP­Mor­gan, which in­clud­ed me, he said that any com­pa­ny that ex­pects to have a ma­jor po­si­tion in the in­dus­try a decade lat­er will al­most have to play a big role in de­vel­op­ing ther­a­pies for neu­rode­gen­er­a­tion.
Cel­gene, un­der Hug­in's suc­ces­sor Mark Alles, is work­ing to make that hap­pen. And the time­line is get­ting short­er.