Cel­gene signs Jounce as its new biotech star in $2.6B 'im­muno-on­col­o­gy 2.0' pact
Over the past year Cel­gene has com­mit­ted $1.25 bil­lion in cash – plus bil­lions more in mile­stones – to a pair of ma­jor im­muno-on­col­o­gy deals with Juno and Agios. To­day, Cel­gene has cho­sen its new star part­ner for can­cer R&D, step­ping up with a rich­ly front-end­ed $2.56 bil­lion deal to col­lab­o­rate with up­start Jounce Ther­a­peu­tics' on its lead I/O pro­gram, plus a pack­age of treat­ments in dis­cov­ery.
It's a clas­sic Cel­gene deal, swing­ing for the fences for a po­ten­tial block­buster or two while ag­gres­sive­ly woo­ing up-and-com­ing de­vel­op­ers with an open check­book and an open mind about leav­ing lead re­search ef­forts on the drugs to their new dance part­ner. More such deals are on the way, as top ex­ecs at Cel­gene pave the way to new pacts de­signed to take them well past the first wave of check­point in­hibitors, as well as the T cell treat­ments now in late-stage de­vel­op­ment, to com­mand a lead­ing role for it­self in the field.
Cel­gene is pay­ing $225 mil­lion in the up­front, adding $36 mil­lion in eq­ui­ty and com­mit­ting up to $2.3 bil­lion in mile­stones to com­plete the deal. In turn the big biotech gets dibs on a 40% share of U.S. prof­its for Jounce's lead drug, the pre­clin­i­cal JTX-2011, plus a 75% share for its un­named suc­ces­sor and a split on three more pro­grams. There's al­so an opt-in avail­able on an ex­per­i­men­tal check­point pro­gram tak­ing shape at Jounce.
Once Cel­gene choos­es to opt in, the two com­pa­nies will divvy up ex­pens­es the same way they plan to share prof­its. And Cel­gene gets all ex-U.S. rev­enue with a roy­al­ty stream for Jounce.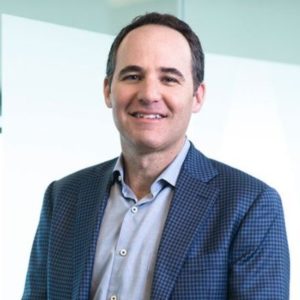 Rob Her­sh­berg, CSO of Cel­gene
"We love deals like this," Cel­gene CSO Rob Her­sh­berg tells me. "ICOS is the most ad­vanced in the (Jounce) pipeline, dri­ving the eco­nom­ics, but it is way be­yond a T-cell deal. Agios is a per­fect ex­am­ple, push­ing the en­ve­lope be­yond the con­ven­tion­al check­point sto­ry."
Her­sh­berg sees Agios as the best in can­cer meta­bol­ics. And now he's been deeply im­pressed by the team at Jounce – im­muno-on­col­o­gy rock star Jim Al­li­son is a sci­en­tif­ic co-founder – and its abil­i­ties to iden­ti­fy bio­mark­ers while clear­ly defin­ing pa­tient sub­groups most like­ly to ben­e­fit.
"The qual­i­ty of the sci­ence and the peo­ple is re­al­ly good," says the CSO.
Cel­gene has a col­lab­o­ra­tion in place with As­traZeneca's PD-L1 dur­val­um­ab, adds Her­sh­berg. But when the check­points can re­li­ably help about 25% of pa­tients as a sin­gle agent, Cel­gene has a big fo­cus on that oth­er 75% of the mar­ket.
Adds Her­sh­berg: "We don't want to com­pete with 500 oth­er tri­als in com­bi­na­tion with a check­point."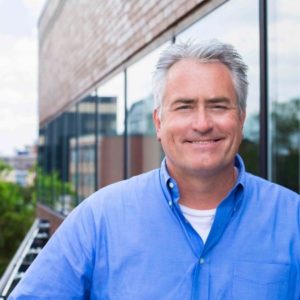 Rich Mur­ray, CEO Jounce Ther­a­peu­tics
"This is re­al­ly go­ing to al­low us to ex­pand the way we need to," says Jounce CEO Rich Mur­ray. Cur­rent­ly op­er­at­ing with a staff of 60, Mur­ray ex­pects to add 20 more em­ploy­ees lat­er in the year, with the lead drug go­ing to its first, four-part adap­tive study that starts with safe­ty and PK and leads to the ef­fi­ca­cy stage in the sec­ond half of next year.
That lines up with a pop­u­lar strat­e­gy on can­cer drug de­vel­op­ment, where the tra­di­tion­al break­down in tri­als has now blend­ed in­to a rel­a­tive­ly fast shot at piv­otal re­sults. The lead pro­gram will be test­ed as a sin­gle agent and in com­bo with a PD-1 check­point in­hibitor. And Jounce plans to push its own check­point pro­gram in­to the clin­ic as a "log­i­cal com­po­nent" of a larg­er on­col­o­gy ef­fort like this.
The plat­form com­pa­ny was launched by Third Rock, ring­ing up $103 mil­lion in two ven­ture rounds from in­vestors deeply im­pressed by its mar­quee sci­en­tif­ic co-founders, Al­li­son and Pam Shar­ma.
The lead drug says a lot about Jounce. It's fo­cused on ICOS, AKA the In­ducible T cell CO-Stim­u­la­tor, a pro­tein on the sur­face of T cells Jounce — and now Cel­gene — be­lieves can spur an im­mune re­sponse against a pa­tient's can­cer. Im­muno-on­col­o­gy has been at the cross­roads of a mul­ti­tude of deals over the past three years, and Cel­gene clear­ly wants to be in the front end of the sec­ond wave — what Mur­ray calls im­muno-on­col­o­gy 2.0 — af­ter Bris­tol-My­ers and Mer­ck led the way with Op­di­vo and Keytru­da for check­point in­hi­bi­tion.
Cel­gene has a big fo­cus on on­col­o­gy, with fran­chis­es for Revlim­id and Abrax­ane fund­ing a large pipeline ef­fort that in­cludes pacts for Juno's JCAR015 and JCAR017. Af­ter that comes im­munol­o­gy and in­flam­ma­tion.
Mur­ray says Jounce start­ed off 2016 with a va­ri­ety of op­tions on the ta­ble, pri­mar­i­ly re­volv­ing around an IPO or a ma­jor pact. The mar­ket hasn't co­op­er­at­ed, yet, on the IPO, and af­ter try­ing out var­i­ous "fla­vors" of po­ten­tial deals, Jounce opt­ed for a big scoop of Cel­gene.