Cel­gene vet Bar­er lines up a $23M start­up round for next-gen I/O tech out of Johns Hop­kins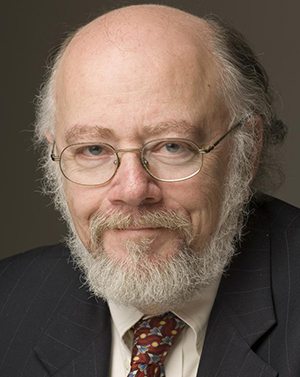 Sol Bar­er
Af­ter spend­ing the past year in the hot seat as chair­man at a bad­ly dys­func­tion­al Te­va, Cel­gene co-fun­der Sol Bar­er can get back to the busi­ness of ramp­ing up biotech star­tups. This morn­ing we re­ceived word that Bar­er has lined up a $23 mil­lion A round to get I/O fledg­ling Nex­Im­mune in­to the clin­ic.
Bar­er, Joshua Bar­er and for­mer Medtron­ic CEO William Hawkins got to­geth­er ear­ly last year — around the time Te­va be­gan to come apart at the seams — to ac­quire the Johns Hop­kins spin­out, based in Gaithers­burg, MD.

Jonathan Sch­neck
The big idea at Nex­Im­mune was fos­tered by Johns Hop­kins pro­fes­sor Jonathan Sch­neck, who's been de­sign­ing nanopar­ti­cles to act as anti­gen-pre­sent­ing cells to wave a red flag in the face of T cells — look­ing to in­cite an at­tack on can­cer cells. If it works, the new tech could spark a more durable at­tack that would in­volve more tar­gets and less like­li­hood of a set­back for pa­tients — par­tic­u­lar­ly if they can make an im­pact on naïve and mem­o­ry T cells to keep the hu­man im­mune sys­tem on alert.
A Phase I/II tri­al can now get un­der­way lat­er this year.
New in­vestor Ar­row­Mark Part­ners joined Bar­er & Son Cap­i­tal and Pied­mont Cap­i­tal Part­ners on the round, with Tony Yao at Ar­row­Mark join­ing the board.
Bar­er has had his hands full as chair­man of Te­va, but af­ter a lengthy search new CEO Kåre Schultz is now in charge of a con­tro­ver­sial plan to tear the com­pa­ny down to a sus­tain­able size, with 14,000 lay­offs in the works.
"Nex­Im­mune has de­vel­oped a very prac­ti­cal, pre­cise sys­tem that may trans­form the way we use tech­nol­o­gy to di­rect the im­mune sys­tem," Bar­er said in a state­ment. "We are ex­cit­ed about the po­ten­tial of this 'next gen­er­a­tion' ap­proach to help pa­tients with a va­ri­ety of can­cers."