Cel­gene works to calm down anx­ious in­vestors, promis­ing to re-file ozan­i­mod at the FDA in ear­ly 2019
For weeks now, an­a­lysts have been fret­ting over the fu­ture of Cel­gene's $CELG mul­ti­ple scle­ro­sis drug ozan­i­mod. Turned away at the FDA's front door with a refuse-to-file let­ter, their at­ten­tion fo­cused on an ac­tive metabo­lite of the drug and spec­u­la­tion over whether or not the big biotech would be forced to run a new hu­man study to sat­is­fy reg­u­la­tors that would set them back years.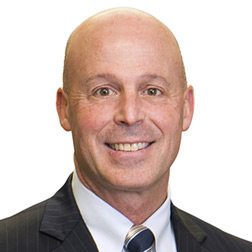 Mark Alles
This morn­ing, Cel­gene ex­ecs went to some pains to ex­plain that the de­lay would stretch out on­ly to Q1 2019 as re­searchers un­der­took some bridg­ing non-clin­i­cal stud­ies of the drug. No lengthy hu­man stud­ies would be need­ed, the com­pa­ny added. And they would hus­tle along a Eu­ro­pean ap­pli­ca­tion along­side the FDA pitch in the first few months of next year.
The rea­son for the de­lay: "Ozan­i­mod is me­tab­o­lized in hu­mans to form one ma­jor ac­tive metabo­lite (CC-112273) and oth­er mi­nor ac­tive metabo­lites," the com­pa­ny re­port­ed. And that metabo­lite has a long half life of 10 to 13 days.
Ever­core ISI an­a­lyst Umer Raf­fat sees this as a pos­i­tive. He notes:
If this metabo­lite was a small % of over­all ozan­i­mod AUC, that would be a rea­son­able con­clu­sion. How­ev­er, we learned that this metabo­lite is ~90% of AUC in hu­mans… that's key … be­cause what that means to me is that this metabo­lite is ef­fec­tive­ly the drug as we know it. Said an­oth­er way, all the Ph 2/Ph 3 stud­ies we saw on ozan­i­mod was ef­fec­tive­ly this metabo­lite. For that rea­son, it seems that hu­man stud­ies should not be need­ed and that's what CELG is guid­ing.
Of course, if you were look­ing for a quick­er turn­around, the glass at Cel­gene could look more half emp­ty right now. Not­ed Ge­of­frey Porges:
This new time­line is three quar­ters be­hind what we have fore­cast and may put the com­mer­cial launch in some un­cer­tain­ty giv­en the ex­pect­ed en­try of gener­ic Gilenya. Cel­gene an­nounced that the ozan­i­mod re­sub­mis­sion plan will in­clude bridg­ing non-clin­i­cal stud­ies and ad­di­tion­al analy­sis of ex­ist­ing PK/PD da­ta, but em­pha­sized that ad­di­tion­al hu­man clin­i­cal ef­fi­ca­cy and safe­ty stud­ies are not need­ed.
The drug is a cen­tral part of CEO Mark Alles' case that the com­pa­ny has a bright fu­ture ahead of it, ca­pa­ble of earn­ing $4 bil­lion to $6 bil­lion. Alles has been rack­ing up a se­ries of new deals, buy­ing Juno for $9 bil­lion, and re­vamp­ing the com­pa­ny's com­mand struc­ture as a se­ries of em­bar­rass­ing sna­fus raised ques­tions about a com­pa­ny that has long been ad­mired for its abil­i­ty to ex­e­cute quick­ly and ef­fi­cient­ly.
Cel­gene has lit­tle mar­gin for er­ror now. Any new slips will like­ly be se­vere­ly pun­ished.