Cel­gene's dis­clo­sures about ozan­i­mod this week spur an­a­lyst­s' fears of a lengthy de­lay for a key drug
Re­searchers for Cel­gene $CELG turned up at the Amer­i­can Acad­e­my of Neu­rol­o­gy meet­ing this week with some news about the mul­ti­ple scle­ro­sis drug ozan­i­mod that quick­ly cap­tured an­a­lysts' at­ten­tion.
In a pre­sen­ta­tion on ozan­i­mod Phase III da­ta, an in­ves­ti­ga­tor spot­light­ed an ac­tive metabo­lite pro­duced by the drug, spurring an ah-ha mo­ment for an­a­lysts who have been puz­zling out why the FDA re­cent­ly is­sued a stun­ning refuse-to-file no­tice on the drug.
Jef­feries' Michael Yee not­ed this morn­ing:
We and many ob­servers be­lieve the is­sue re­lates to this metabo­lite that hasn't been suf­fi­cient­ly char­ac­ter­ized by CELG and may not have suf­fi­cient in­for­ma­tion and safe­ty da­ta to per­mit FDA to ful­ly re­view the drug for ap­proval which is a prob­lem.
There's two ways to look at this, he adds, de­pend­ing on whether you're a bull or a bear on the suf­fer­ing stock. The bull ar­gu­ment would pose that a pre­sen­ta­tion at a con­fer­ence like this would mean that Cel­gene couldn't be all that con­cerned by the metabo­lite is­sue, while the bear view would be:
(I)nsuf­fi­cient tox cov­er­age for this metabo­lite which is the ac­tu­al ac­tive moi­ety, FDA guid­ance sug­gests needs 1-2 years more pre­clin­i­cal stud­ies, brings big un­cer­tain­ty even if NDA fil­ing – whether Ozan­i­mod would ac­tu­al­ly get ap­proved and/or now has hair on it.
In­vestors now want to know if the com­pa­ny plans to re-file soon or will look to go back to the draw­ing board with new, and po­ten­tial­ly dam­ag­ing, de­lays to dis­close. But there's no sign of an ear­ly re­ac­tion on the stock price, which is slight­ly in the green in pre-mar­ket trad­ing. The stock is down 18%, though, from the be­gin­ning of the year.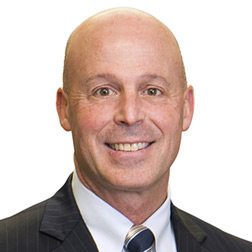 Mark Alles
The biotech re­port­ed at the end of Feb­ru­ary that the RTF came through be­cause the FDA de­ter­mined "that the non­clin­i­cal and clin­i­cal phar­ma­col­o­gy sec­tions in the NDA were in­suf­fi­cient to per­mit a com­plete re­view" for mul­ti­ple scle­ro­sis, leav­ing plen­ty of unan­swered ques­tions about a drug that Cel­gene ex­ecs had con­fi­dent­ly pre­dict­ed would bring in $4 bil­lion to $6 bil­lion a year. Com­ing on the heels of the im­plo­sion of its $710 mil­lion cash roll of the dice on the in­flam­ma­to­ry bow­el dis­ease drug mon­gersen (GED-301), in­vestors start­ed won­der­ing why the com­pa­ny was sud­den­ly lurch­ing from dis­as­ter to dis­as­ter.
CEO Mark Alles fol­lowed up with a man­age­ment shake­up that left him with wider di­rect con­trol over op­er­a­tions at the com­pa­ny.
I've sent out a mes­sage to Cel­gene, but the com­pa­ny isn't not­ed for quick trans­paren­cy.