The hu­man el­e­ment: A biotech up­start hopes to carve a path around faulty an­i­mal mod­els
It's been a rough few years for lab mice in the lit­er­a­ture. Re­port af­ter re­port scape­goat­ed sci­ence's fur­ry sub­jects for the pil­ing num­ber of drugs that fail the clin­ic. A Sci­ence study pro­posed build­ing a new "wildling" lab mouse. A well-cov­ered Na­ture pa­per in­di­cat­ed the dif­fer­ences be­tween mice and hu­man brains were re­spon­si­ble for bil­lions of dead-end­ed Alzheimer re­search dol­lars. One Trans­la­tion­al Med­i­cine re­view cit­ed the suc­cess rate of trans­lat­ing can­cer drugs at 8% and an­oth­er con­clud­ed that "even if the next sev­er­al decades were spent im­prov­ing the in­ter­nal and ex­ter­nal va­lid­i­ty of an­i­mal mod­els, the clin­i­cal rel­e­vance of those mod­els would, in the end, on­ly im­prove to some ex­tent." [ital­ics theirs]

Mark Kot­ter
The fail­ure of our mice ex­per­i­ments to con­sis­tent­ly mod­el drugs has fu­eled in­ter­est in more hu­man-cen­tric de­signs. That in­cludes an emerg­ing tech­nol­o­gy aimed at di­rect­ly pro­gram­ming hu­man cells. And one of the fields most close­ly watched star­tups — the new­ly re­named bit bio — has now an­nounced an ex­pand­ed team, bring­ing in for­mer ex­ec­u­tives from Tes­sa Ther­a­peu­tics and Hori­zon Dis­cov­ery Group for the C-suite and ex­perts in im­munother­a­py, stem cells, and cell pro­gram­ming for the sci­en­tif­ic ad­vi­so­ry board.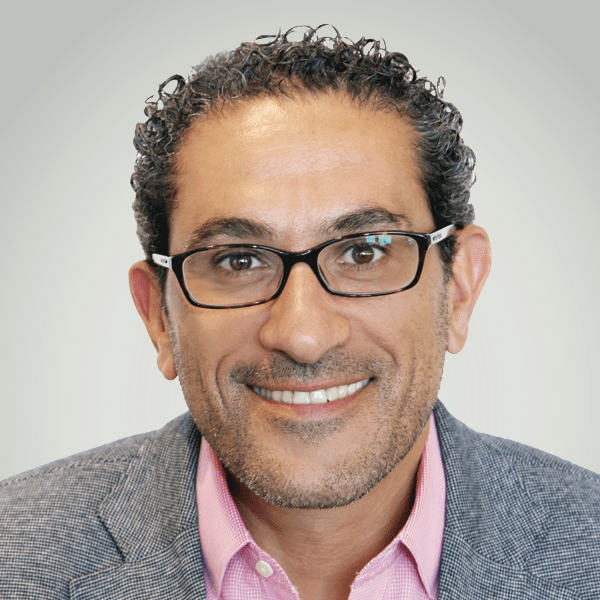 Ramy Ibrahim
Paul Mor­rill will be chief busi­ness of­fi­cer and Flo­ri­an Schus­ter COO and CFO, join­ing founder and CEO Mark Kot­ter.
The sci­en­tif­ic ad­vi­so­ry board points to the big po­ten­tial Kot­ter has al­ready billed for his com­pa­ny. Join­ing are Ramy Ibrahim, the CMO for the Park­er In­sti­tute of Can­cer Im­munother­a­py and a for­mer im­muno-on­col­o­gy de­vel­op­er at Bris­tol-My­ers Squibb, and Mar­ius Wernig, who all but in­tro­duced the con­cept of hu­man cell pro­gram­ming in a 2010 Na­ture pa­per. Roger Ped­er­son, a pi­o­neer in the pluripo­tent stem cells you know and love, will serve as chief sci­en­tif­ic ad­vi­sor.
The group will be build­ing a tech­nol­o­gy that promis­es to short­cut the some­times months-long process of gen­er­at­ing stem cells — which it­self was a No­bel prize-win­ning achieve­ment twelve years ago — and con­vert one cell type di­rect­ly in­to any an­oth­er. Orig­i­nal­ly known as Elpis Bio­med, af­ter an an­cient Greek word for the spir­it of hope, they changed their name to bit bio to un­der­score how their cell re­pro­gram­ming works sim­i­lar to giv­ing a com­put­er new code.
"It's ba­si­cal­ly re­boot­ing a cell with a new pro­gram," Kot­ter told End­points News.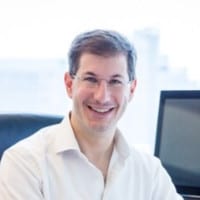 Flo­ri­an Schus­ter
Since last year's launch, Kot­ter has hint­ed at the broad ca­pac­i­ty he be­lieves his "Op­ti-OX" plat­form has. He's spo­ken of ex­pe­dit­ing cell ther­a­py, build­ing off-the-shelf CAR-T, im­prov­ing re­gen­er­a­tive med­i­cine, and even — at the be­hest of a com­pa­ny in the Nether­lands — cul­tured meat.
At the top of their list now, though, are the cells in­volved in im­munother­a­py, in­clud­ing macrophages and den­drit­ic cells that can be lever­aged for at­tack­ing sol­id tu­mors.
Kot­ter, though, is a neu­ro­sur­geon by train­ing and he runs a Cam­bridge Uni­ver­si­ty lab that is tasked with trans­la­tion­al re­search for spinal in­juries and dis­eases. As he tells it, the tech­nol­o­gy is orig­i­nal­ly a re­sponse to prob­lems in trans­la­tion­al re­search; re­peat­ed­ly he was stymied by an­i­mal cells that didn't prop­er­ly mod­el the hu­man ones.
"We re­al­ized that the an­i­mal cells we used for re­search were very dif­fer­ent from hu­man cells," Kot­ter said. "I looked around and re­al­ized that this not my prob­lem alone. It's the main rea­son that drugs fail."
Cur­rent­ly, the com­pa­ny lists on­ly two cells in its prod­uct of­fer­ings: hu­man-in­duced skele­tal my­ocytes and hu­man-in­duced glu­ta­mater­gic cor­ti­cal neu­rons. But they're build­ing more, test­ing thou­sands of tran­scrip­tion fac­tors — the code or "bit" — and com­par­ing the ar­ti­fi­cial­ly con­vert­ed cells with the re­al things. They then of­fer these cells out for us­es in­clud­ing ge­net­ic or drug screen­ing.
Could these en­gi­neered hu­man cells one day re­place mice? Kot­ter is hes­i­tant. A cell isn't an or­gan­ism, he not­ed. You won't be able to see the whole-body ef­fects of a drug. He does won­der, though, about a fu­ture where pro­grammed "or­gans-on-a-chip" built with this tech are con­nect­ed and used to sim­u­late a full or­gan­ism.
"What I do know is that a lot of ana­log ex­per­i­ments that we do at this point tell us lit­tle about what we do in hu­mans," he said. "These an­i­mal mod­els are not pre­dic­tive. I think the on­ly so­lu­tion is to bring the hu­man el­e­ment back in­to the process."
Kot­ter told End­points a fund­ing an­nounce­ment was com­ing soon. Last year, he said he hoped to ini­tial­ly raise £5 mil­lion, then worth rough­ly $6.5 mil­lion, and had the sup­port of a UK "Tier one VC."
An­oth­er biotech aimed at di­rect cell re­pro­gram­ming, Mo­gri­fy, an­nounced $16 mil­lion in Se­ries A fund­ing last week. Mo­gri­fy was a fi­nal­ist for the 2018 Cam­bridge Start­up of the Year. bit bio won.