Cell ther­a­py play­er Gam­maDelta spins off Adap­tate to di­rect body's sur­veil­lance sys­tem
If al­pha be­ta T-cells — the foun­da­tion of CAR-T cell ther­a­py — are "killer cells," trained in the bi­o­log­i­cal­ly an­cient art of ex­e­cut­ing in­trud­ers, think of their gam­ma delta cousins as armed guards, ca­pa­ble of en­gag­ing an in­ter­lop­er but al­so of sound­ing an alarm to kick the rest of the body's de­fens­es in­to ac­tion.
"The key role they play is to con­duct im­mune sur­veil­lance," Na­tal­ie Mount told End­points News. And once they find an in­trud­er "they can stim­u­late a whole im­mune re­sponse as well as be cy­to­tox­ic [cell-killing]."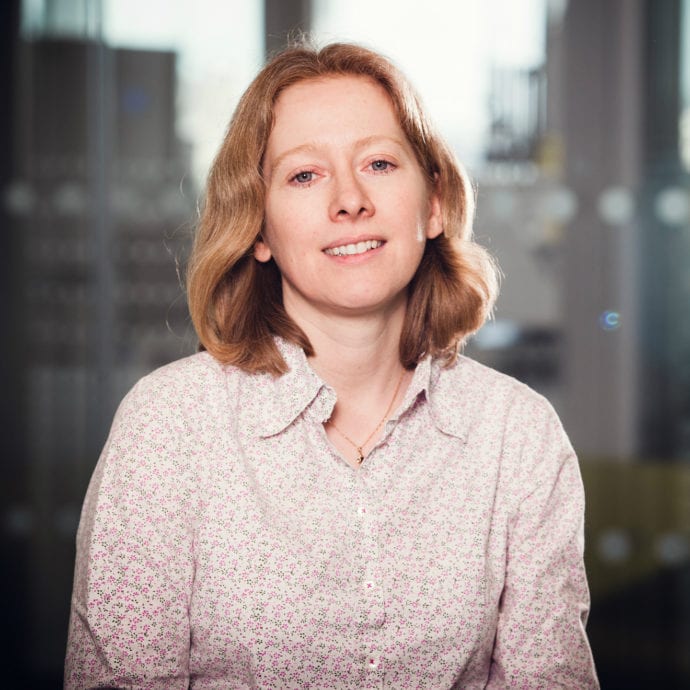 Na­tal­ie Mount Gam­maDelta
On­ly dis­cov­ered in 1985, these gam­ma delta T-cells (γδ) have al­ready be­come a pop­u­lar tar­get in can­cer im­munother­a­py. This morn­ing, a top British biotech ex­plor­ing po­ten­tial γδ ap­pli­ca­tions found­ed a new com­pa­ny to help reach that goal as Gam­maDelta Ther­a­peu­tics spun off Adap­tate Bio­ther­a­peu­tics with Mount at its helm.
While Gam­maDelta will con­tin­ue to fo­cus on a CAR-T-like cell ther­a­py ap­proach, the new com­pa­ny will de­vel­op an­ti­bod­ies that guide the γδ cells as they pa­trol a pa­tient, Mount said. Both have the same aim: get­ting these cel­lu­lar guards to no­tice and ef­fec­tive­ly strike can­cers.
"We are de­vel­op­ing an­ti­bod­ies that are able to rec­og­nize the gam­ma delta cells and tar­get those and mod­u­late their ac­tiv­i­ties," Mount said. "We've dis­cov­ered a range of sub­strates and what we can do now is take that for­ward in non-clin­i­cal de­vel­op­ment."
Gam­ma delta cells have risen in pop­u­lar­i­ty in on­col­o­gy re­search large­ly be­cause they show po­ten­tial to bring cell ther­a­py's ef­fec­tive­ness in blood can­cers to sol­id tu­mors, al­though they present oth­er po­ten­tial ad­van­tages, in­clud­ing broad­er tar­get­ing and faster re­sponse.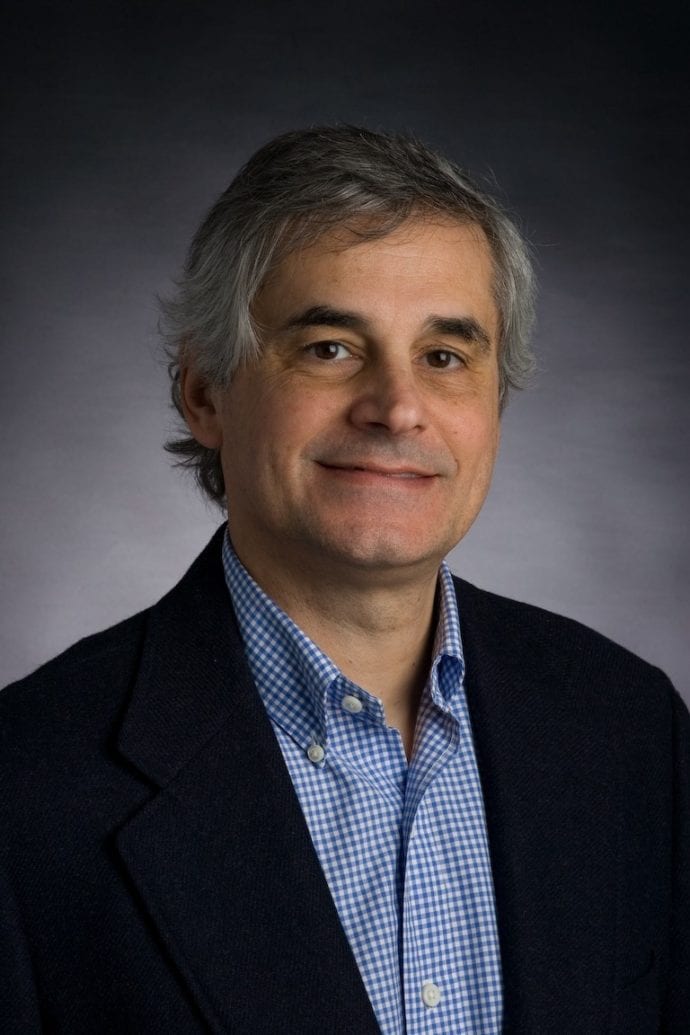 Pao­lo Pao­let­ti Gam­maDelta
Gam­maDelta Ther­a­peu­tics got in on the ground floor, open­ing its doors in 2016. Since then, new and big­ger play­ers have en­tered the game. Last week, Re­gen­eron dropped $25 mil­lion as part of an $80 mil­lion fund­ing round for Adicet Bio, an­oth­er com­pa­ny look­ing to use an­ti­bod­ies to guide gam­ma delta T cells.
"Just in the last 2 to 3 years there's been a re­al sol­id in­ter­est," Mount said.
The broad idea of tar­get­ing these cells for on­col­o­gy is not new. Clin­i­cal tri­als have been con­duct­ed eval­u­at­ing gam­ma delta T cell treat­ments on sev­er­al can­cers, in­clud­ing leukemia and sar­co­ma. They were safe but with high­ly lim­it­ed ef­fi­ca­cy, al­though some ap­peared for not-ful­ly-un­der­stood rea­sons to ac­tu­al­ly fu­el tu­mors.
But Gam­maDelta and Adap­tate say they work on a dif­fer­ent sub­set of cells than these ear­li­er tri­als did, one called γδ1. γδ1 is found in the tis­sues, mak­ing it an in­tu­itive weapon for at­tack­ing sol­id tu­mors.
The an­ti­body con­cept be­hind Adap­tate is an in­creas­ing­ly pop­u­lar form of ther­a­py. Ab­b­Vie, Eli Lil­ly, Re­gen­eron, and Sanofi, among a long list of oth­ers, are de­vel­op­ing a form of an­ti­body ther­a­py called bis­pe­cif­ic. They're still in the ear­ly stage, but last year Baird's Bri­an Sko­r­ney ar­gued that the class of drugs has huge po­ten­tial.
"Our bias is that bis­pecifics pose an ex­is­ten­tial risk to the cel­lu­lar ther­a­pies," he wrote. "If a reg­u­lar­ly ad­min­is­tered ther­a­peu­tic can keep an­ti-tu­mor pres­sure on by con­sis­tent­ly en­gag­ing and ac­ti­vat­ing T-cells, we think the much more ex­pen­sive CART would be­come an even hard­er sell than it al­ready is."
The ex­haus­tive CAR-T process is like a spe­cial­ized mas­ter­class in tu­mor-killing, with doc­tors with­draw­ing cells, equip­ping them with a spe­cif­ic anti­gen re­cep­tor to iden­ti­fy ma­lig­nan­cies and re-in­ject­ing them. The an­ti­body ap­proach for Adap­tate can be thought of more as di­rec­tives from a com­mand cen­ter guid­ing the sur­veilling im­mune cells.
Gam­maDelta will fo­cus on a cell ther­a­py process sim­i­lar to CAR-T, while Adap­tate fo­cus­es on an­ti­bod­ies. But Mount ar­gued one of the big ad­van­tages for Gam­maDelta Ther­a­peu­tics and gam­ma delta cells is that they can iden­ti­fy can­cer cells based on pat­terns as op­posed to the spe­cif­ic anti­gens that CAR-T (chimeric anti­gen re­cep­tor T-cells) ther­a­pies use, open­ing up the po­ten­tial for a range of tar­gets.
Gam­maDelta is much clos­er to the clin­ic than the Adap­tate spin­off, al­though they have yet to re­veal ex­act­ly when they will be­gin tri­als, and for what in­di­ca­tions. Mount said they were at least 12 months from eval­u­at­ing whether they were ready to en­ter the clin­ic.
So­cial im­age: Adap­tive CEO Na­tal­ie Mount via Gam­maDelta