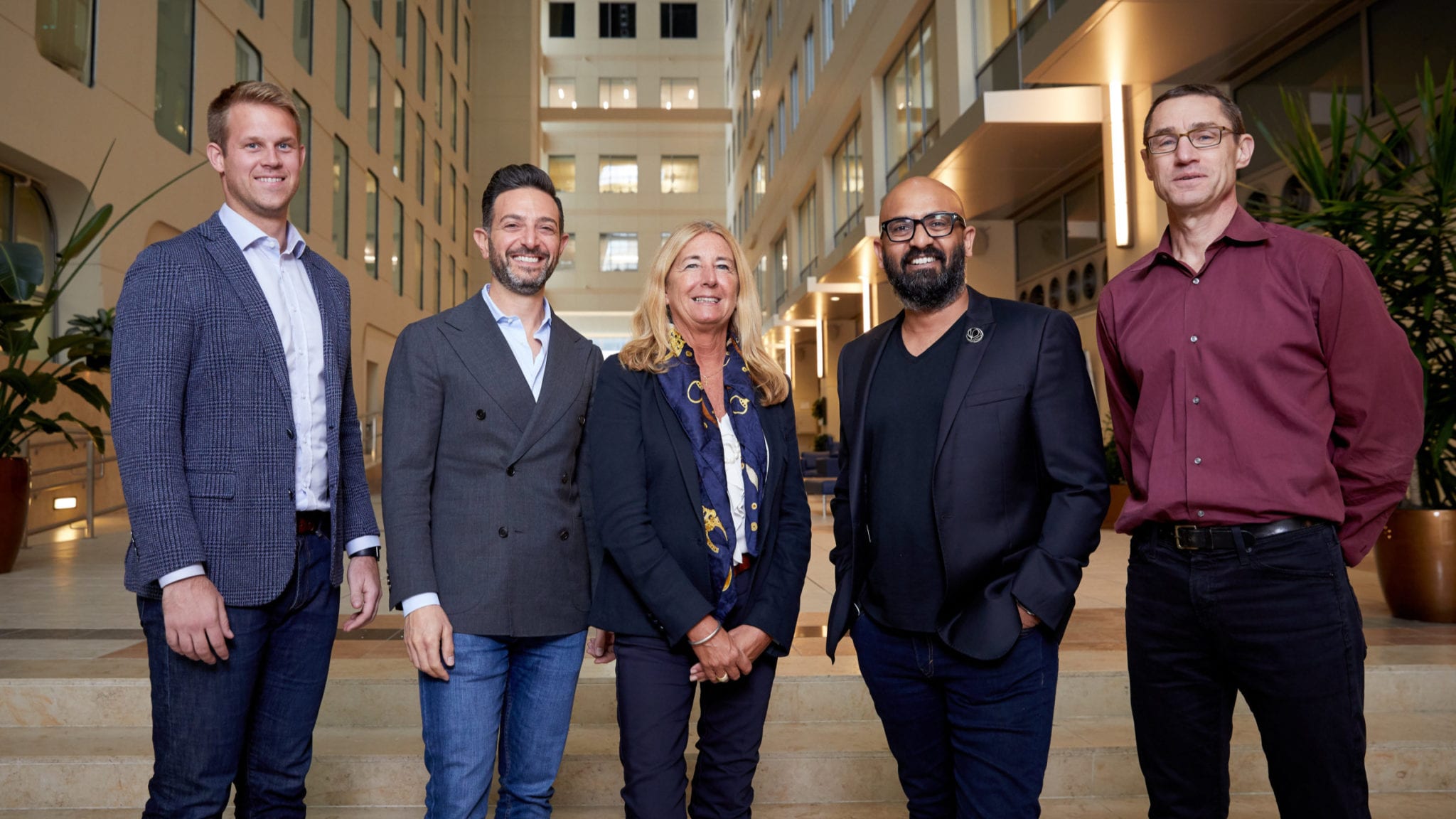 Nick Plugis, Avak Kahvejian, Cristina Rondinone, Milind Kamkolkar and Chad Nusbaum. (Cellarity)
Cel­lar­i­ty, Flag­ship's $50M bet on net­work bi­ol­o­gy, mar­ries ma­chine learn­ing and sin­gle-cell tech for drug dis­cov­ery
Cel­lar­i­ty start­ed with a sim­ple — but far from easy — idea that Avak Kahve­jian and his team were float­ing around at Flag­ship Pi­o­neer­ing: to dig­i­tal­ly en­code a cell.
As he and his se­nior as­so­ciate Nick Plugis dug deep­er in­to the con­cept, they found that most of the mod­els oth­ers have de­vel­oped take a bot­tom-up ap­proach, where they as­sem­ble the mol­e­cules in­side cells and the con­nec­tions be­tween them from scratch. What if they opt for a top-down ap­proach, aid­ed by sin­gle-cell tran­scrip­tomics and ma­chine learn­ing, to gauge the be­hav­ior of the en­tire cel­lu­lar net­work?
Unlock this article instantly by becoming a free subscriber.
You'll get access to free articles each month, plus you can customize what newsletters get delivered to your inbox each week, including breaking news.