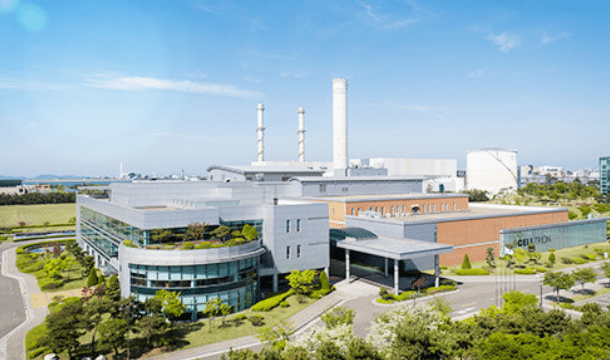 Celltrion has received complete response letters (CRLs) from the FDA for two biologics license applications for rituximab and trastuzumab biosimilars, a Celltrion spokesman told Focus on Thursday.
The CRLs follow an FDA warning letter issued to Celltrion in January, which the spokesman said "was directly related to the receipt of the CRL. Celltrion is making progress addressing these concerns and is committed to working with the agency to fully resolve all outstanding issues with the highest priority and urgency."
The BLAs were submitted in June 2017 for the proposed biosimilar to Rituxan (rituximab) and in August 2017 for a biosimilar to Herceptin (trastuzumab).
The warning letter followed an inspection of Celltrion's Incheon, South Korea-based manufacturing site in May and June 2017 that resulted in a Form 483. FDA also recently released the 59-page, partially redacted Establishment Inspection Report.
According to the warning letter, FDA observed "multiple poor aseptic practices" during the setup and filling of a batch of sterile drug product. The site manufactures multiple biologics.
In the EU, the European Medicines Agency's Committee for Medicinal Products for Human Use last December issued a positive opinion recommending that Herzuma, the biosimilar for trastuzumab, be granted marketing authorization in the EU. Celltrion's biosimilar for rituximab was approved by the European Commission in February 2017 and has launched in the UK, Germany, Netherlands, Spain and Korea.
Another Humira biosimilar coming to EU in 2018
Meanwhile, AbbVie and Biogen announced early Thursday that they have settled litigation and Biogen and Samsung Bioepis' Humira (adalimumab) biosimilar, known as Imraldi, will come to market in the EU on 16 October 2018.
Humira is currently the top selling drug in the world, and two other competitors from Boehringer Ingelheim and Amgen have also won authorization in the EU.
Amgen's Humira biosimilar is expected to come to market at the same date as Imraldi in the EU, while in the US, Amgen and AbbVie settled on 31 January 2023 for a launch. Samsung, however, said in the US, if approved, its Humira biosimilar will launch on 30 June 2023.
---
First published here. Regulatory Focus is the flagship online publication of the Regulatory Affairs Professionals Society (RAPS), the largest global organization of and for those involved with the regulation of healthcare and related products, including medical devices, pharmaceuticals, biologics and nutritional products. Email news@raps.org for more information. Image: A Celltrion manufacturing facility. CELLTRION
---
The best place to read
Endpoints News

? In your inbox.

Comprehensive daily news report for those who discover, develop, and market drugs. Join 48,000+ biopharma pros who read Endpoints News by email every day.

Free Subscription
---
---
---