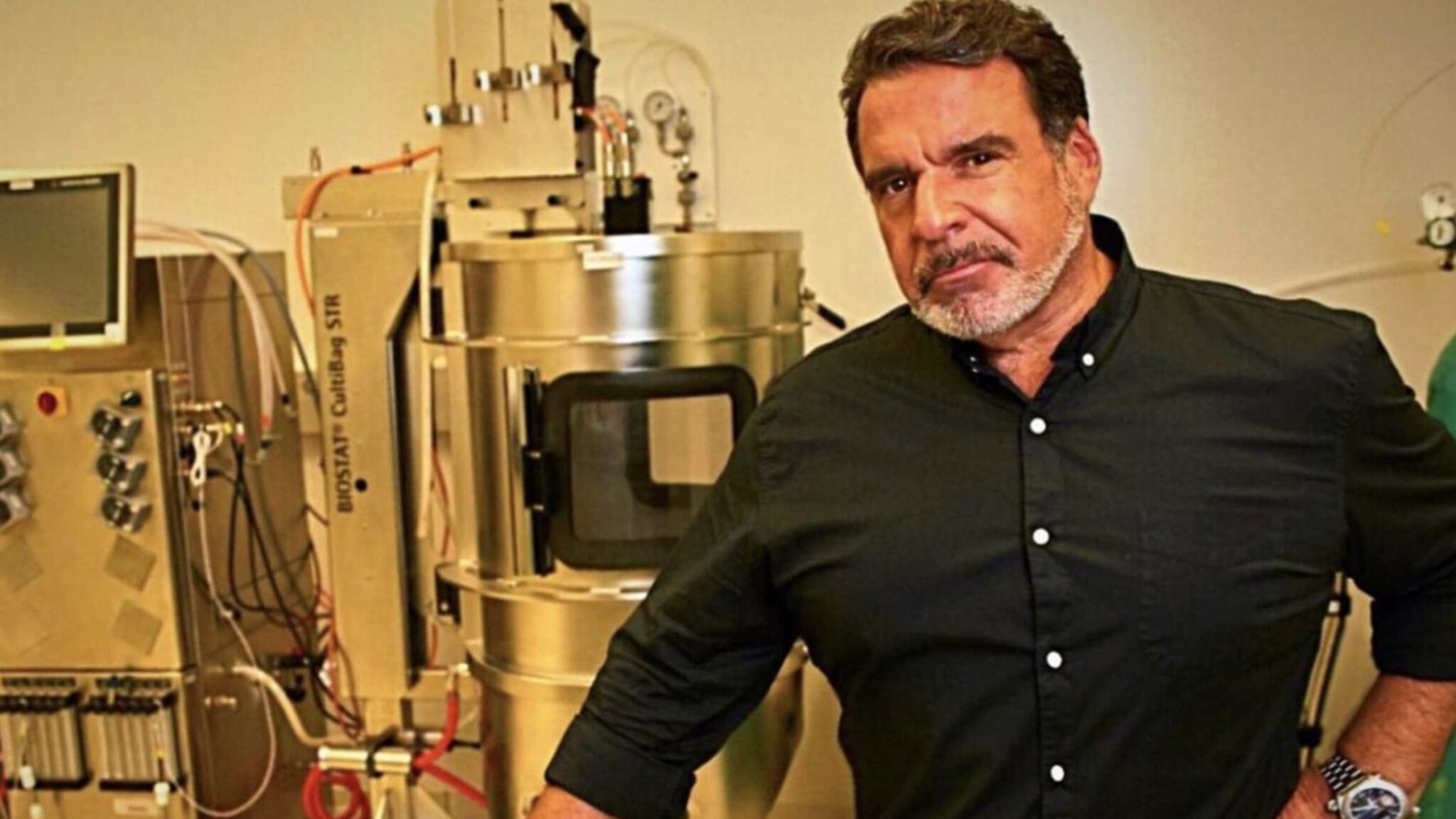 Bob Hariri, Celularity CEO (Celularity)
Celu­lar­i­ty emerges from SPAC merg­er dou­bled down on cell ther­a­pies as Bob Hariri down­grades ill-fat­ed Covid-19 pro­gram
It took a few months longer than ex­pect­ed, but Bob Hariri has fi­nal­ly guid­ed Celu­lar­i­ty and its pla­cen­tal-de­rived cells to Wall Street.
Merg­ing with GX Ac­qui­si­tion Corp gives Celu­lar­i­ty $138 mil­lion to work with as Hariri push­es the NK cell and T cell ther­a­pies deep­er in­to ear­ly-stage tri­als.
The biotech, which has drawn at­ten­tion for a high-pro­file ef­fort to test an NK cell in­fu­sion ear­ly in the pan­dem­ic, has all but thrown in the tow­el on Covid-19, pri­or­i­tiz­ing in­stead can­cer in­di­ca­tions such as acute myeloid leukemia and glioblas­toma mul­ti­forme — con­form­ing clos­er to its peers in cell ther­a­py.
"The change in man­age­ment of pa­tients at the hos­pi­tal set­ting made it very very dif­fi­cult to find pa­tients who met the in­clu­sion cri­te­ria," Hariri told End­points News. "And most pa­tients were be­ing del­e­gat­ed in­to oth­er tri­als."
While the tri­al was de­signed to en­roll 86 pa­tients with mild to mod­er­ate Covid-19 symp­toms, Celu­lar­i­ty end­ed up giv­ing their NK cell ther­a­py to few­er than 10. Still, Hariri main­tains his team was "very en­cour­aged" by the ear­ly da­ta. They will con­tin­ue to mon­i­tor the pa­tients and pub­lish the da­ta at some point, al­though the CEO didn't com­mit to a time just yet.
The plan is to re­vis­it vi­ral ill­ness when the op­por­tu­ni­ty aris­es.
Hariri was more ea­ger to talk about da­ta from the AML study in­volv­ing CYNK-001 — in par­tic­u­lar, a sin­gle pa­tient who saw a con­ver­sion from min­i­mal resid­ual dis­ease pos­i­tive to MRD neg­a­tive. More re­sults are com­ing in the fall, he added, while they test the same non-ge­net­i­cal­ly en­gi­neered cells in GBM and a sec­ond, CD19-tar­get­ing CAR-T for B cell ma­lig­nan­cies.
There's a long way to go in prov­ing the tech­nol­o­gy's worth, es­pe­cial­ly as the race for cell ther­a­pies that are at once ef­fec­tive, safe, cheap to make and sport a fast turn­around time con­tin­ues to heat up, with mul­ti­ple well-fund­ed star­tups boast­ing that their ap­proach­es — whether au­tol­o­gous or off-the-shelf — would plug any num­ber of the short­com­ings that came with the first gen­er­a­tion of per­son­al­ized CAR-T ther­a­pies.
For Celu­lar­i­ty, the pitch cen­ters on the unique fea­tures of pluripo­tent stem cells found in the pla­cen­ta, which Hariri says is a su­pe­ri­or start­ing ma­te­r­i­al to, say, in­duced pluripo­tent stem cells or adult donor cells that get turned in­to oth­er off-the-shelf prod­ucts be­cause of per­sis­tence and "en­hanced stem­ness." Then there's the man­u­fac­tur­ing piece.
"From one pla­cen­ta we can pro­duce hun­dreds of thou­sands of dos­es of pluripo­tent cells, and from one pla­cen­ta we're cur­rent­ly pro­duc­ing many hun­dreds to thou­sands of dos­es of NK cells," Hariri said.
He's al­so hedg­ing his bets by go­ing a dif­fer­ent di­rec­tion in­to Crohn's dis­ease, where he be­lieves the pla­cen­tal pluripo­tent cells can make good treat­ments for in­flam­ma­tion.
All those clin­i­cal pro­grams have kept the team fair­ly busy, Hariri said, which was a big rea­son why they chose to go pub­lic via the pop­u­lar SPAC path­way — sav­ing them the more oner­ous process of a sep­a­rate crossover round fol­lowed by IPO. The merg­er, which was sched­uled to close in April but got de­layed due to new SEC reg­u­la­tions, of­fi­cial­ly closed Fri­day, paving the way for Celu­lar­i­ty to start trad­ing un­der the tick­er $CELU.
"So we're gonna ar­rive at where we want­ed to be, and we'll have cap­i­tal to pros­e­cute our busi­ness plan," he said.