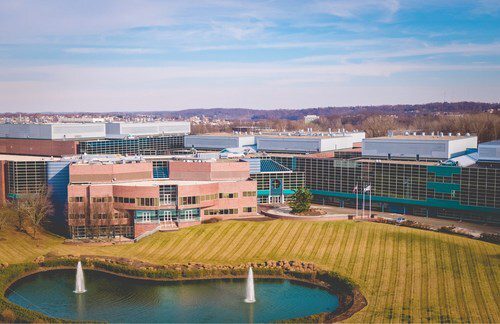 Center for Breakthrough Medicines' headquarters at the Discovery Labs, King of Prussia, PA. (Center for Breakthrough Medicines)
Cen­ter for Break­through Med­i­cines plans for an even larg­er dive in­to cell ther­a­py man­u­fac­tur­ing
As the pipeline for cell ther­a­pies grows, man­u­fac­tur­ers and CD­MOs are look­ing to get in on the ac­tion.
The Cen­ter for Break­through Med­i­cines, a Penn­syl­va­nia-based CD­MO, is part­ner­ing with Dis­cov­ery Labs to ac­cel­er­ate plans to build the ca­pac­i­ty to man­u­fac­ture more than 10,000 pa­tient ther­a­pies at their head­quar­ters in King of Prus­sia, PA, a sub­urb of Philadel­phia.
The plan­ning has be­gun on the man­u­fac­tur­ing suites and sup­port­ing in­fra­struc­ture, and when com­plet­ed the fa­cil­i­ty, ac­cord­ing to CBM's con­ser­v­a­tive cal­cu­la­tions, the site will be able to pro­duce around 10,000 batch­es of prod­uct per year in the space.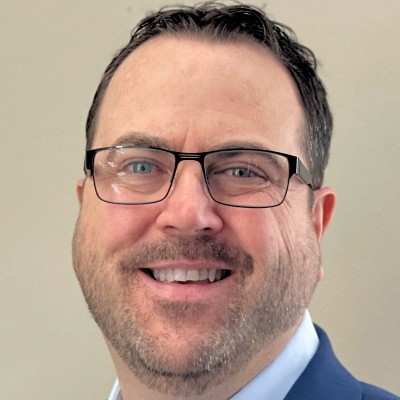 John Lee
In an email to End­points News, John Lee, VP and head of cell ther­a­py at CBM, said its new one mil­lion square foot cell ther­a­py ex­pan­sion will in­clude 90,000 square feet of GMP man­u­fac­tur­ing space as well as of­fices and ware­house space. Lee al­so said that the fa­cil­i­ty's cost will be in the hun­dreds of mil­lions, but no ex­act fig­ure was giv­en. Once com­plet­ed, this will be one of the largest pro­duc­ers of cell ther­a­py in the world.
"We have lever­aged knowl­edge gained from our cur­rent build and for­ward en­gi­neered the fa­cil­i­ty to en­able mod­u­lar­i­ty and to in­crease ef­fi­cien­cy to bet­ter serve clients (and pa­tients). Mod­u­lar suite de­sign across ap­prox­i­mate­ly 90,000 square feet of Grade-B GMP space will en­able agili­ty and flex­i­bil­i­ty to ac­com­mo­date an ar­ray of process­es," Lee said in an email.
Ac­cord­ing to Lee, the site is ex­pect­ed to come on­line start­ing in ear­ly 2023. Plan­ning for this ex­pan­sion was orig­i­nal­ly set to be­gin in 2025; how­ev­er, due to the crit­i­cal lack of cell ther­a­py sup­plies, CBM is ac­cel­er­at­ing to add ca­pac­i­ty and bring it on­line as fast as pos­si­ble.
CBM has a close re­la­tion­ship with The Dis­cov­ery Labs, as it spun out of the or­ga­ni­za­tion in 2021, and has pre­ferred ac­cess to ex­pan­sion ca­pac­i­ty from the re­al es­tate ecosys­tem of GMP lab­o­ra­to­ry and of­fice space. Ac­cord­ing to Lee, both teams de­cid­ed to work to­geth­er and ex­pe­dite the project to ad­dress short­ages in the cell ther­a­py sup­ply chain.
"CBM's mis­sion is one that saves lives, and we are stead­fast in our com­mit­ment to pro­vid­ing hope for those fam­i­lies in the midst of health-re­lat­ed bat­tles — this de­ci­sion un­der­scores that com­mit­ment," Lee said.
The site will look to pro­duce dif­fer­ent types of cell ther­a­pies in­clud­ing CAR-T cells, TCR-Ts, NK cells and Tregs, as well as tis­sue-de­rived ther­a­pies cre­at­ing TILs and mes­enchy­mal stem cells. iP­SCs and iP­SC-de­rived cell ef­fec­tors are cur­rent­ly be­ing man­u­fac­tured at the CBM site.
CBM is used to han­dling big projects as it has pre­vi­ous­ly re­ceived $350 mil­lion of eq­ui­ty fi­nanc­ing from South Ko­re­an con­glom­er­ate SK in Jan­u­ary and net­ted Lon­don-based Achilles in April to man­u­fac­ture the T-cell ther­a­py for tri­al.