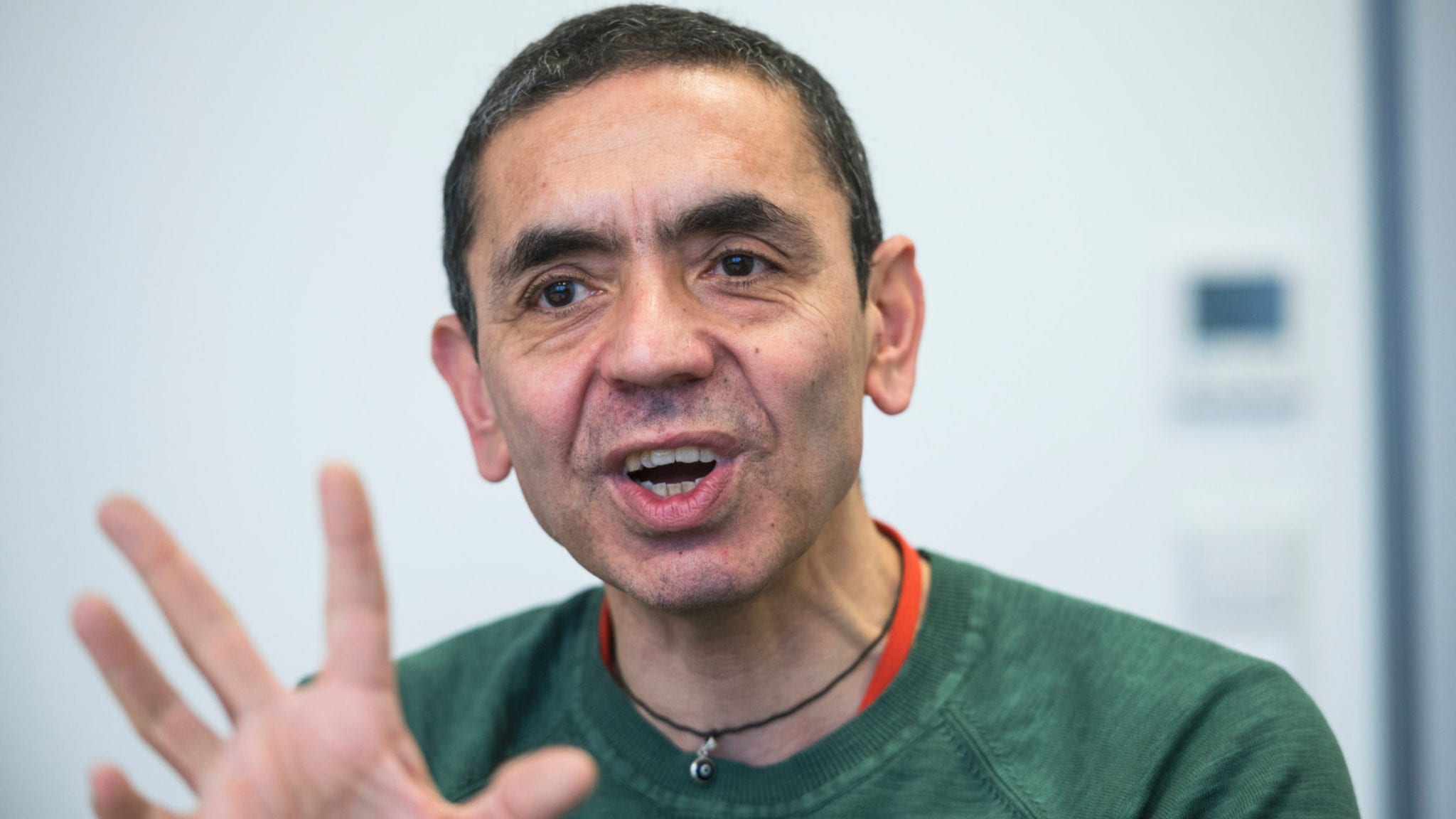 Ugur Sahin, BioNTech CEO (Andreas Arnold/picture-alliance/dpa/AP Images)
CEO Ugur Sahin: BioN­Tech and Pfiz­er will file for a Covid-19 vac­cine EUA on Fri­day
The first ap­pli­ca­tion for a Covid-19 vac­cine will reach the FDA's desk to­mor­row.
BioN­Tech CEO Ugur Sahin told CNN Wednes­day that they and Pfiz­er plan to file for an emer­gency use au­tho­riza­tion for their joint­ly de­vel­oped vac­cine on Fri­day. The two com­pa­nies said that the sub­mis­sion could come "with­in days" af­ter they an­nounced their fi­nal ef­fi­ca­cy re­sults yes­ter­day, but they had not giv­en an ex­act date.
The EUA sub­mis­sion will come less than 11 months af­ter sci­en­tists be­came aware of the ex­is­tence of the virus now known as SARS-CoV-2, mark­ing by sev­er­al years the fastest a vac­cine has ever gone from de­sign to reg­u­la­to­ry re­view. The ef­fi­ca­cy re­sults Pfiz­er showed this week sug­gest­ed the vac­cine was 95% ef­fec­tive at pre­vent­ing symp­to­matic Covid-19.
Pe­ter Marks, head of the agency's vac­cine and bi­o­log­ics di­vi­sion, told Busi­ness In­sid­er this week that, once a sub­mis­sion is in, the EUA process will like­ly take "weeks." The FDA's in­ter­nal re­view­ers will pour over da­ta from the ap­pli­ca­tion and then send it to their ad­vi­so­ry com­mit­tee to pub­licly de­bate, ques­tion and pro­vide a rec­om­men­da­tion for or against au­tho­riza­tion.
Mon­cef Slaoui, the sci­en­tif­ic head of Op­er­a­tion Warp Speed, pre­dict­ed that an au­tho­riza­tion would come in mid-De­cem­ber. FDA re­view­ers have re­port­ed­ly been told to set aside Dec. 8 through Dec. 10 on their cal­en­dars for hear­ings on the vac­cine.
Mod­er­na, which al­so showed around 95% ef­fi­ca­cy in the first look at their Phase II read­out, is al­so ex­pect­ed to file im­mi­nent­ly for FDA au­tho­riza­tion af­ter they re­lease their fi­nal re­sults. Both Slaoui and Mod­er­na CEO Stéphane Ban­cel said an FDA ad­vi­so­ry hear­ing could cov­er both Mod­er­na and Pfiz­er's vac­cine.
In ad­di­tion to be­ing the first Covid-19 vac­cine to reach reg­u­la­tors, the Pfiz­er and Mod­er­na can­di­dates will al­so be the first mR­NA vac­cines or ther­a­peu­tics to go be­fore the agency.
For a look at all End­points News coro­n­avirus sto­ries, check out our spe­cial news chan­nel.