Charles Riv­er bags a ri­val CRO play­er in $800M MPI Re­search buy­out
The on­go­ing con­sol­i­da­tion of the CRO busi­ness is con­tin­u­ing this morn­ing as Charles Riv­er Lab­o­ra­to­ries $CRL wraps up an $800 mil­lion cash deal to ac­quire MPI Re­search, one of its biggest com­peti­tors in the pre­clin­i­cal sphere.
The ear­ly-stage spe­cial­ists at Charles Riv­er saw a sweet line­up of dis­cov­ery ser­vices at the 25-year-old MPI that fits with its own mis­sion in the in­dus­try.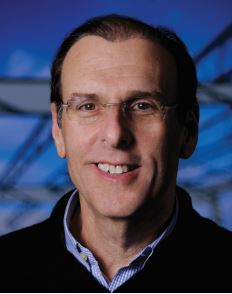 James Fos­ter
Charles Riv­er is a buy­er in the CRO world. Just weeks ago it ac­quired KWS BioTest and its in vi­vo and in vit­ro dis­cov­ery ser­vices for £15 mil­lion (rough­ly $20 mil­lion) up front. And it's been wrack­ing up a long string of ac­qui­si­tions over the past few years as top play­ers con­tin­ue to carve out mar­ket share.
Share­hold­ers were told to ex­pect a $0.25 per share non-GAAP earn­ings boost in 2018 and ap­prox­i­mate­ly $0.60 in 2019. Charles Riv­er has been see­ing a grow­ing top and bot­tom line. For the first nine months of 2017 the CRO re­port­ed $1.38 bil­lion in rev­enue, com­pared to $1.21 bil­lion for the same pe­ri­od in 2016. And net in­come jumped from $111 mil­lion to $154 mil­lion, an in­crease of 38%.
And the Wilm­ing­ton, MA-based out­sourc­ing group liked the peo­ple and fa­cil­i­ties they'll be join­ing with now.
"In ad­di­tion to meet­ing our dis­ci­plined ac­qui­si­tion cri­te­ria, MPI is an ex­cep­tion­al strate­gic fit for Charles Riv­er be­cause it in­cor­po­rates the key at­trib­ut­es we re­quire in an ac­qui­si­tion: ac­cess to grow­ing end mar­kets, high-qual­i­ty ser­vices, sci­en­tif­ic ex­per­tise, and com­ple­men­tary ca­pa­bil­i­ties," says Charles Riv­er CEO James Fos­ter. "MPI'S one-mil­lion-square-foot, sin­gle-site fa­cil­i­ty in Michi­gan will pro­vide need­ed ca­pac­i­ty to meet cur­rent and fu­ture de­mand."