Charles Riv­er Lab­o­ra­to­ries has been on an ac­qui­si­tion spree. But Tues­day, it of­floaded two as­sets
Fol­low­ing a sum­mer filled with merg­ers and ac­qui­si­tions, Charles Riv­er Lab­o­ra­to­ries has di­vest­ed its re­search op­er­a­tions in Japan and a CD­MO site in Swe­den, en­gi­neer­ing two sep­a­rate deals ex­pect­ed to cut down $20 mil­lion in rev­enue.
Tues­day, Charles Riv­er sold its gene ther­a­py CD­MO site to a pri­vate in­vestor group for about $52 mil­lion in cash, with the po­ten­tial for con­tin­gent pay­ments up to $25 mil­lion. The site was in the com­pa­ny's pos­ses­sion for on­ly a few months, as it was ac­quired from Cog­nate BioSer­vices on March 29.
The site pri­mar­i­ly pro­duces plas­mid DNA for gene ther­a­pies. It has about 130 em­ploy­ees and gen­er­at­ed $10 mil­lion in rev­enue in 2020, and the sale re­duces earn­ings per share by about 10 cents in Q4 of this year. Charles Riv­er says it still will pro­duce pDNA in oth­er sites in the UK and US.
The two deals — done sep­a­rate­ly — gen­er­at­ed $98 mil­lion for Charles Riv­er. The sale of the RMS Japan op­er­a­tions to the Jack­son Lab­o­ra­to­ry will pro­vide the buy­er with 260 em­ploy­ees and a busi­ness that gen­er­at­ed $46 mil­lion in rev­enue in 2020. Charles Riv­er and the Jack­son Lab­o­ra­to­ry have had a dis­tri­b­u­tion agree­ment for more than 20 years, and Charles Riv­er will still have the Japan lo­ca­tion make and dis­trib­ute the com­pa­ny's re­search mod­els in Japan. The site was sold for $63 mil­lion.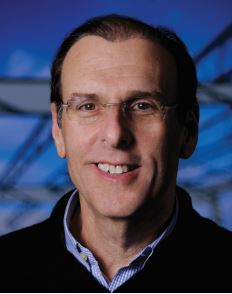 James Fos­ter
In mid-May, Charles Riv­er paid $292.5 mil­lion for Vi­gene Bio­sciences and its 52,000 square feet of man­u­fac­tur­ing space in Rockville, MD. In Feb­ru­ary, the com­pa­ny bought Cog­nate and pledged to dou­ble ca­pac­i­ty in Mem­phis and Eu­rope. It teamed up with Va­lence Dis­cov­ery in April, and ex­pand­ed its man­u­fac­tur­ing op­er­a­tions in Ire­land by ex­tend­ing its test­ing ca­pa­bil­i­ties in a deal worth near­ly $10 mil­lion that will add an­oth­er 90 roles to the team in the next three years. The deal will al­so help pro­vide test­ing and de­ploy­ment of As­traZeneca's Covid-19 jab Vaxzevria and flu vac­cine Fluenz.
About 6% of Charles Riv­er's Q2 growth was thanks to ac­qui­si­tions, ac­cord­ing to an earn­ings re­port. Year-over-year rev­enue was up 34% this year af­ter Q2, from $682.6 mil­lion in 2020 to $914.6 mil­lion. CEO James Fos­ter said in a press re­lease that the strength of the non-clin­i­cal con­tract re­search and man­u­fac­tur­ing port­fo­lios helped po­si­tion the com­pa­ny to re­spond well to the de­mands that came along with Covid-19.
In a May in­ter­view with End­points News, Bir­git Gir­shick — a 32-year Charles Riv­er vet­er­an and EVP of dis­cov­ery and safe­ty as­sess­ment — said that or­gan­ic in­vest­ment through M&As has helped the com­pa­ny nav­i­gate an area un­der con­stant change.
"Our guid­ing prin­ci­ple for ac­qui­si­tions is to ac­quire com­pa­nies with the best sci­ence and the best peo­ple," she said. "This is how we en­hance the breadth and qual­i­ty of our ser­vices as we grow."