Check­Mate-451: Bris­tol-My­ers' Op­di­vo — plus Yer­voy — fails PhI­II com­bo lung can­cer study, the lat­est in a se­ries of set­backs
Bris­tol-My­ers Squibb $BMY is be­com­ing well prac­ticed at dis­ap­point­ing in­vestors with their R&D strat­e­gy for lung can­cer.
Af­ter the mar­ket closed Mon­day the phar­ma gi­ant re­port­ed that their Phase III tri­al match­ing Op­di­vo and their CT­LA-4 drug Yer­voy for Check­Mate-451 failed on the pri­ma­ry end­point for over­all sur­vival. Re­searchers were study­ing the com­bi­na­tion as a main­te­nance ther­a­py for small cell lung can­cer af­ter a first round of chemo, and this was one of the late-stage stud­ies that an­a­lysts have been wait­ing for.
Thomas Lynch, CSO at Bris­tol-My­ers Squibb, at a June 2018 End­points News pan­el in Boston

End­points News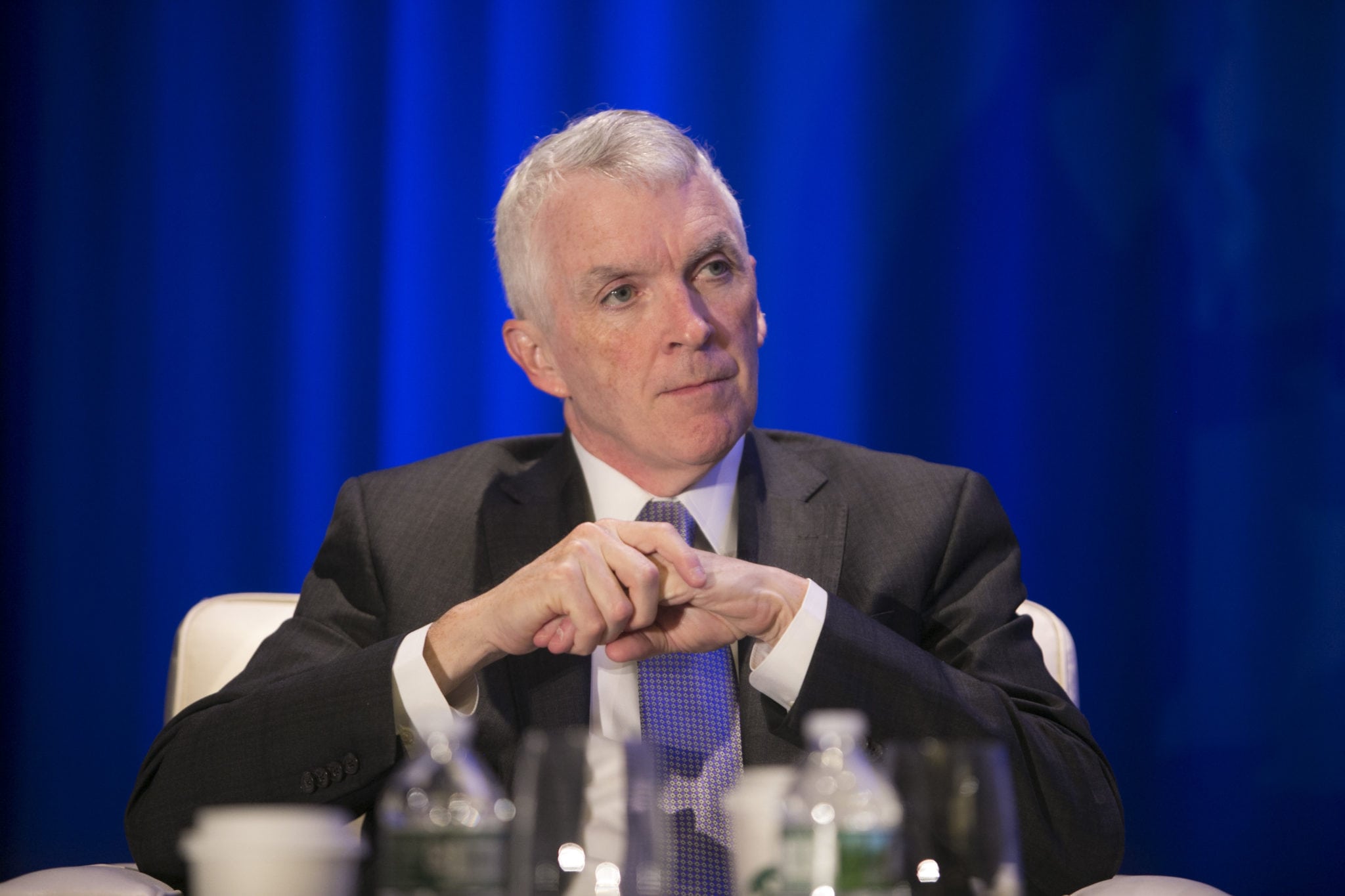 Click on the im­age to see the full-sized ver­sion
---
The fail­ure fol­lows close on the heels of an­oth­er Phase III flop for their Check­Mate-331 study, where Op­di­vo was un­able to beat the stan­dard of care for treat­ing sec­ond-line small cell lung can­cer.
Cowen calls this a hard hit for Bris­tol-My­ers.
The fail­ure of CM-451 is a sig­nif­i­cant miss for BMY. With­out a 1L Op­di­vo + chemo com­bi­na­tion study as part of the de­vel­op­ment strat­e­gy, it ap­pears BMY is out of near-term op­por­tu­ni­ties to ad­vance Op­di­vo in­to 2L ther­a­py or 1L main­te­nance.
Bris­tol-My­ers re­strict­ed them­selves to a brief top-line an­nounce­ment to­day, sav­ing the ac­tu­al da­ta for lat­er. Their stock dropped close to 3% in af­ter-mar­ket trad­ing.
Bris­tol-My­ers' set­back comes just two months af­ter Roche scored on IM­pow­er133 in SCLC. The key met­rics: Tecen­triq plus chemo hit a me­di­an over­all sur­vival rate of 12.3 months com­pared to 10.3 months for chemo alone — a sig­nif­i­cant 30% drop in the risk of death. The PFS hit 5.2 months ver­sus 4.3 months with a haz­ard ra­tion of a more mod­est 0.77. That's not phe­nom­e­nal, but it's an im­prove­ment in a niche not known for im­prove­ments.
The com­pa­ny had es­tab­lished an ear­ly lead over Mer­ck's $MRK Keytru­da. But over the past few years Mer­ck's R&D group has been steadi­ly mak­ing progress in the block­buster ri­val­ry, re­cent­ly pass­ing Bris­tol-My­ers in quar­ter­ly rev­enue and putting it­self on track to widen the gap.
More re­cent­ly Bris­tol-My­ers has been look­ing to es­tab­lish a niche for it­self with cas­es in­volv­ing a high tu­mor mu­ta­tion bur­den, but they are fac­ing some stiff head­winds on that quest.