Chi­nese re­searcher — and for­mer 'fugi­tive' — re­turns home af­ter DOJ moves to drop a spate of cas­es
A year ago, the Trump ad­min­is­tra­tion's crack­down on aca­d­e­m­ic and es­pi­onage reached a fever pitch as the US abrupt­ly or­dered Chi­na to shut down its Hous­ton con­sulate and, on the same day, an­nounced it had charged four vis­it­ing Chi­nese re­searchers for con­ceal­ing their ties to the Chi­nese mil­i­tary in visa ap­pli­ca­tions.
Over the past few days, though, the De­part­ment of Jus­tice has moved to drop those cas­es.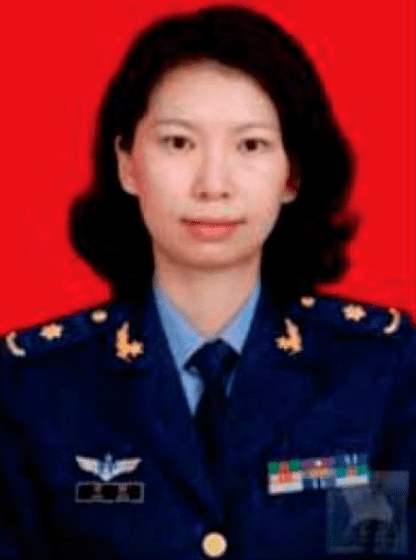 Juan Tang
"Re­cent de­vel­op­ments in a hand­ful of cas­es in­volv­ing de­fen­dants with al­leged, undis­closed ties to the Peo­ple's Lib­er­a­tion Army of the Peo­ple's Re­pub­lic of Chi­na have prompt­ed the de­part­ment to re-eval­u­ate these pros­e­cu­tions," Wyn Horn­buck­le, a spokesman, told the New York Times with­out elab­o­rat­ing on the specifics. "We have de­ter­mined that it is now in the in­ter­est of jus­tice to dis­miss them."
But he em­pha­sized that the mo­tions sim­ply re­flect­ed the mer­its of these in­di­vid­ual cas­es, not the de­part­ment's stance on stop­ping IP theft by Chi­na — a clear pri­or­i­ty for the for­mer pres­i­dent.
Rather, it "con­tin­ues to place a very high pri­or­i­ty on coun­ter­ing the threat posed to Amer­i­can re­search se­cu­ri­ty and aca­d­e­m­ic in­tegri­ty by the PRC gov­ern­ment's agen­da and poli­cies."
Juan Tang was the first de­fen­dant to have her case dis­missed. A for­mer can­cer re­searcher at the ra­di­a­tion on­col­o­gy de­part­ment at the Uni­ver­si­ty of Cal­i­for­nia, San Diego, she first en­tered the US in De­cem­ber 2019. Her case drew spe­cial at­ten­tion af­ter the FBI called her a "fugi­tive of jus­tice be­ing har­bored" at the Chi­nese con­sulate in San Fran­cis­co.
She had been sched­uled to go to tri­al on Mon­day.
Ac­cord­ing to the Sacra­men­to Bee, Tang had been in cus­tody at a Bay Area lawyer's home with a GPS an­kle bracelet fol­low­ing a pe­ri­od in the Sacra­men­to Coun­ty Main Jail. She got on a flight Fri­day morn­ing to re­turn to her moth­er, hus­band and 9-year-old daugh­ter in Chi­na.
Judges had de­ter­mined in re­cent weeks that FBI agents had not in­formed her about her rights to not in­crim­i­nate her­self and al­ready dis­missed parts of her case, along with an­oth­er re­searcher, the Wall Street Jour­nal re­port­ed. In court fil­ings, pros­e­cu­tors not­ed they would no longer pur­sue visa fraud and oth­er charges.
On top of that, the de­part­ment has con­clud­ed that while await­ing tri­al, the de­fen­dants had al­ready been im­pris­oned or oth­er­wise con­strained for a year — the max­i­mum sen­tence they would face, ac­cord­ing to the Times.
It's filed mo­tions to dis­miss cas­es against four oth­er sci­en­tists, three of whom were charged on the same day as Tang: Xin Wang (who was at UCSF), Chen Song (neu­rol­o­gist at was at Stan­ford) and Kaikai Zhao (grad­u­ate stu­dent in ma­chine learn­ing and ar­ti­fi­cial in­tel­li­gence).
The last, Lei Guan, was ar­rest­ed lat­er af­ter be­ing seen de­stroy­ing a hard dri­ve. At the time, Guan — who had spent two years at UCLA — was be­ing in­ves­ti­gat­ed for pos­si­bly trans­fer­ring sen­si­tive US soft­ware or tech­ni­cal da­ta to Chi­na's Na­tion­al Uni­ver­si­ty of De­fense Tech­nol­o­gy.
The de­ci­sion to scru­ti­nize re­searchers from Chi­na for their mil­i­tary ties had marked an un­usu­al turn in a na­tion­wide cam­paign to stem for­eign in­flu­ence in US bio­med­ical re­search — one that had in­volved the NIH and swept up some pres­ti­gious in­sti­tu­tions like MD An­der­son, Emory and Mof­fitt.