Chris Car­pen­ter joins the R&D ex­o­dus out of phar­ma; George Church's eGe­n­e­sis se­lects Jodie Mor­ri­son as new CEO
⇨ Af­ter spend­ing the last decade in Big Phar­ma R&D, Chris Car­pen­ter is mak­ing the leap to biotech, join­ing the ris­ing star Ru­bius as chief med­ical of­fi­cer. Car­pen­ter — a for­mer as­so­ciate pro­fes­sor at Har­vard Med, where he ran a lab for years — spent the last six years at GSK, where he wrapped up his stint as a se­nior VP and head of can­cer epi­ge­net­ics. He jumped from Har­vard to Mer­ck to GSK, where he was cred­it­ed with lead­ing the de­vel­op­ment of Votri­ent. And at Mer­ck he worked on MK-4827, which went on to be­come Tesaro's PARP drug Ze­ju­la. He's go­ing to one of the best fi­nanced up­starts in biotech. Just a few months ago, Cam­bridge, MA-based Ru­bius lined up a $120 mil­lion round, with plans to de­vel­op a full pipeline of new drugs.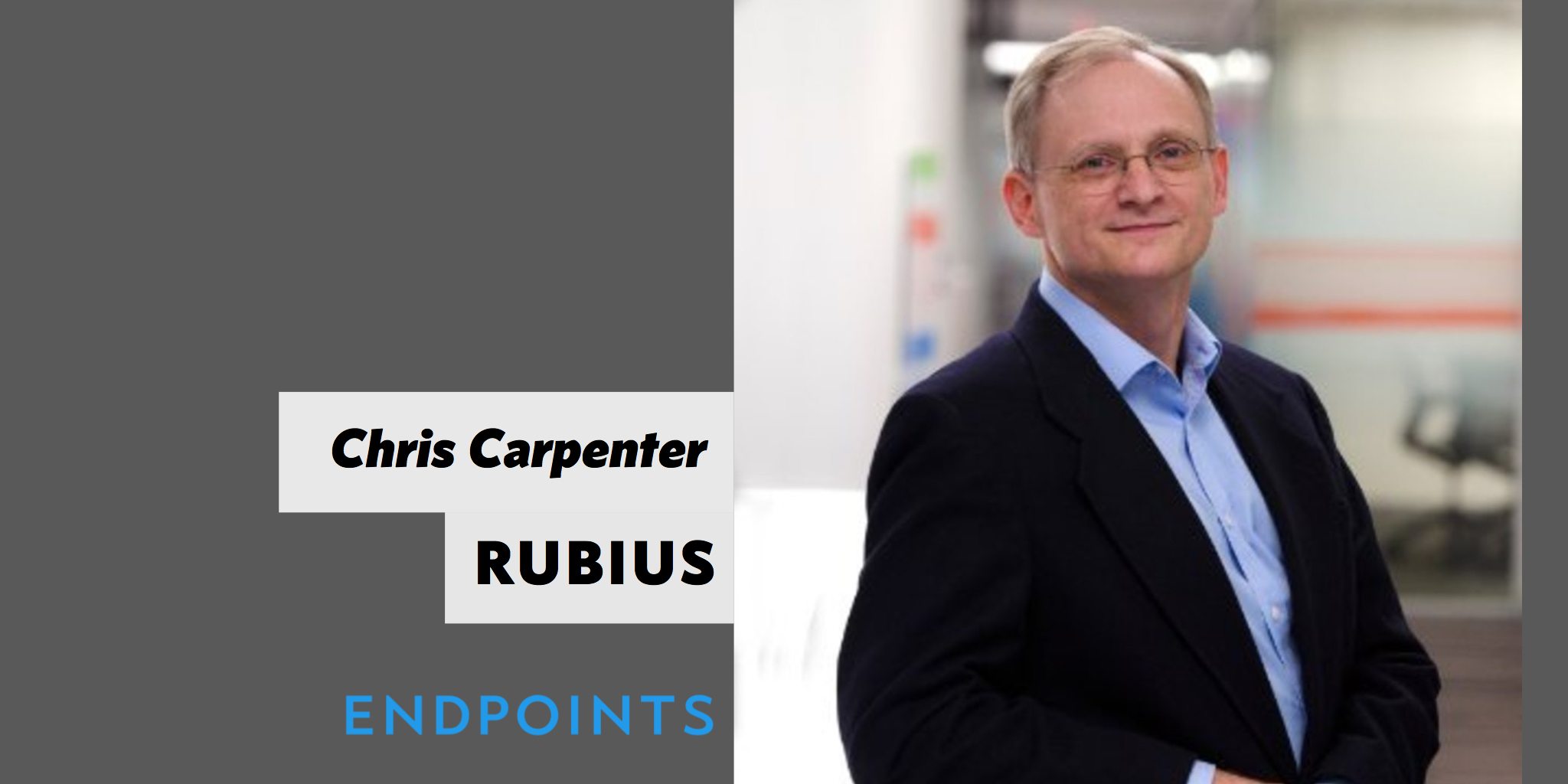 ---
⇨ Jodie Mor­ri­son has been named the new CEO at eGe­n­e­sis, which is work­ing in xeno­trans­plan­ta­tion. Mor­ri­son is the for­mer CEO at Tokai. The start­up was spun out of the lab of Har­vard's George Church, shoot­ing at har­vest­ing or­gans for hu­man trans­plan­ta­tion from an­i­mals.
⇨ Spark Ther­a­peu­tics $ONCE has re­cruit­ed Fed­eri­co Min­gozzi, a not­ed gene ther­a­py ex­pert at IN­SERM and Genethon in France, as chief sci­en­tif­ic of­fi­cer. Min­gozzi picked up his PhD at the Uni­ver­si­ty of Fer­rara, Italy and an MBA from Drex­el Uni­ver­si­ty in Philadel­phia.
⇨ The for­mer SVP for di­a­betes mar­ket­ing at No­vo Nordisk has been poached by Bio­gen to take the same lead on their Alzheimer's fran­chise. Camille Lee will be in charge of mar­ket­ing strat­e­gy on Alzheimer's, pro­vid­ed Bio­gen gets any through the reg­u­la­to­ry ap­proval process. She re­ports now to Al San­drock.
⇨ The Cal­i­for­nia In­sti­tute for Re­gen­er­a­tive Med­i­cine (CIRM) is mak­ing in­ter­im chief Maria Mil­lan the per­ma­nent re­place­ment to Ran­dal Mills, who left in June. CIRM has fu­eled bil­lions of dol­lars in re­search work, with lit­tle to show for it in terms of ac­tu­al new drugs.
⇨ Gilead COO Kevin Young is re­tir­ing — for the sec­ond time.
⇨ Sarep­ta Ther­a­peu­tics named Guriqbal S. Basi, an Elan vet­er­an, as its new chief sci­en­tif­ic of­fi­cer.
⇨ Zio­pharm On­col­o­gy ap­point­ed David Mauney as its new ex­ec­u­tive vice pres­i­dent and CBO. Mauney had been man­ag­ing di­rec­tor of Har­vest Cap­i­tal Strate­gies.
⇨ Pa­lo Al­to, CA-based Sci­ence Ex­change named Jim Emerich as its CFO. Most re­cent­ly, Emerich was the CFO of Bright­Edge Tech­nolo­gies.
⇨ Al­ler­gan says that Tes­sa Hi­la­do is leav­ing her post as EVP and chief fi­nan­cial of­fi­cer.
⇨ Lau­ra Sepp-Loren­zi­no is jump­ing in­to a new gig at Ver­tex:
Thrilled to join @Ver­t­ex­Phar­ma as Head of Nu­cle­ic Acid Ther­a­pies!!!

— Lau­ra Sepp-Loren­zi­no (@LauraSep­plore) Sep­tem­ber 23, 2017