Cir­cled by ri­val phar­ma gi­ants and a biotech pow­er­house, Ko­di­ak asks for a $100M-plus IPO for new eye drug
Ko­di­ak Sci­ences was nev­er one of those biotechs that liked to tout every fi­nanc­ing round or talk up its drug prospects. Helmed by biotech vet and for­mer MPM ven­ture part­ner Vic­tor Perl­roth, it turns out the biotech has been steadi­ly jock­ey­ing a new oph­thal­mol­o­gy drug right to the thresh­old of a soon-to-launch Phase II tri­al. And he's aim­ing straight at cut­ting the legs out from un­der a block­buster fierce­ly de­fend­ed by one of the tough­est play­ers in drug R&D — once he com­pletes a $100 mil­lion-plus IPO.
And he has a an­oth­er pair of ma­jor league ri­vals look­ing to beat him to the punch.
Ko­di­ak — not to be con­fused with Doug Williams' Co­di­ak — got start­ed in 2009; a few years af­ter Perl­roth sold off Avidia to Am­gen for $290 mil­lion in cash, plus an­oth­er $90 mil­lion in mile­stones.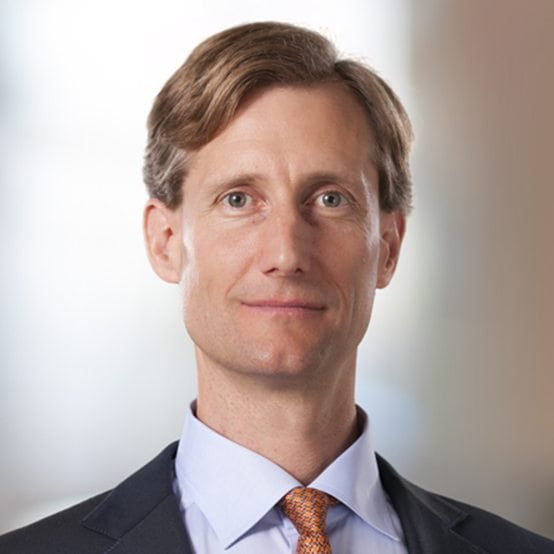 Vic­tor Perl­roth
The com­pa­ny has burned through $85.7 mil­lion so far, ac­cord­ing to the S-1, which is close to the $93 mil­lion in rev­enue it's not­ed rais­ing since launch, in­clud­ing a $33 mil­lion mez­za­nine round that came in last April, with Per­cep­tive Ad­vi­sors and Ar­row­Mark Part­ners lead­ing the round.
So far, those are the on­ly in­vestors that Ko­di­ak has pub­licly ac­knowl­edged. As a re­sult, Perl­roth is the biggest in­vestor high­light­ed in the IPO, with 24% of the shares, while co-founder Stephen Charles has 10%. That's an un­usu­al­ly high founder fig­ure, if you com­pare it to the av­er­age ven­ture-backed biotech go­ing pub­lic.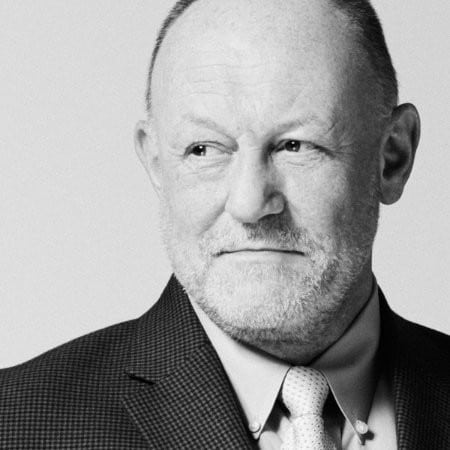 Stephen Charles
The in­vest­ment cash has pushed a lead drug through a small, 9-pa­tient Phase I dos­ing and safe­ty study, which Ko­di­ak says came through with fly­ing col­ors. Now, though, the next step will cost con­sid­er­ably more than any­thing they've done so far.
The Pa­lo Al­to, CA-based biotech is lay­ing the ground­work for two Phase II stud­ies of its lead drug — KSI-301. The first will be an up­com­ing 400-pa­tient head-to-study pitch­ing its drug di­rect­ly against Eylea for wet age-re­lat­ed mac­u­lar de­gen­er­a­tion, Re­gen­eron's cash cow. They're go­ing af­ter a 16-week dos­ing sched­ule for eye in­jec­tions, com­pared to an 8-week dose that Re­gen­eron has in the la­bel, hop­ing to show that its less fre­quent in­jec­tion is non­in­fe­ri­or to the block­buster stan­dard. An­oth­er Phase II will ex­plore its ef­fi­ca­cy in di­a­bet­ic retinopa­thy.
Re­gen­eron re­cent­ly scored an ap­proval for a once-every-12 week dos­ing sched­ule, but Ko­di­ak's S-1 notes that can on­ly start in the sec­ond year of treat­ment.
The cur­rent an­ti-VEGF drugs, Lu­cen­tis, Avastin and Eylea, have some lim­i­ta­tions that Ko­di­ak hopes to ex­ploit.
For ex­am­ple, Lu­cen­tis was test­ed and failed to suc­cess­ful­ly ex­tend the treat­ment in­ter­val to 12-week dos­ing, with pa­tients go­ing back to pre-treat­ment base­line or even los­ing vi­sion at the end of the first year of treat­ment, on av­er­age. The Lu­cen­tis U.S. prod­uct la­bel­ing refers to this reg­i­men as an op­tion which is "not as ef­fec­tive" as month­ly dos­ing. Re­cent­ly, the FDA al­lowed an up­date to EYLEA's la­bel­ing to al­low 12-week dos­ing, but on­ly in the sec­ond year of treat­ment (af­ter one full year of in­ten­sive treat­ment). The la­bel­ing refers to it as "not as ef­fec­tive as the rec­om­mend­ed every 8-week dos­ing." Even a small de­vi­a­tion from per la­bel dos­ing can be dev­as­tat­ing for vi­sion. Miss­ing as few as one or two in­jec­tions in a year from EYLEA's rec­om­mend­ed dos­ing, re­sults in al­most one line of vi­sion lost.
Ko­di­ak's S-1 al­so notes that No­var­tis has a late-stage (the high­ly tout­ed ri­val brolu­cizum­ab), while Al­ler­gan is al­so a po­ten­tial com­peti­tor in the field with abic­i­par. There's more, with Roche in hot pur­suit of RG7716 af­ter its first Phase II wrap ear­li­er this year.
Ko­di­ak couldn't have cho­sen a more ag­gres­sive group of ma­jor league play­ers to take on. But they ap­pear ready to make a game try at beat­ing the lot.