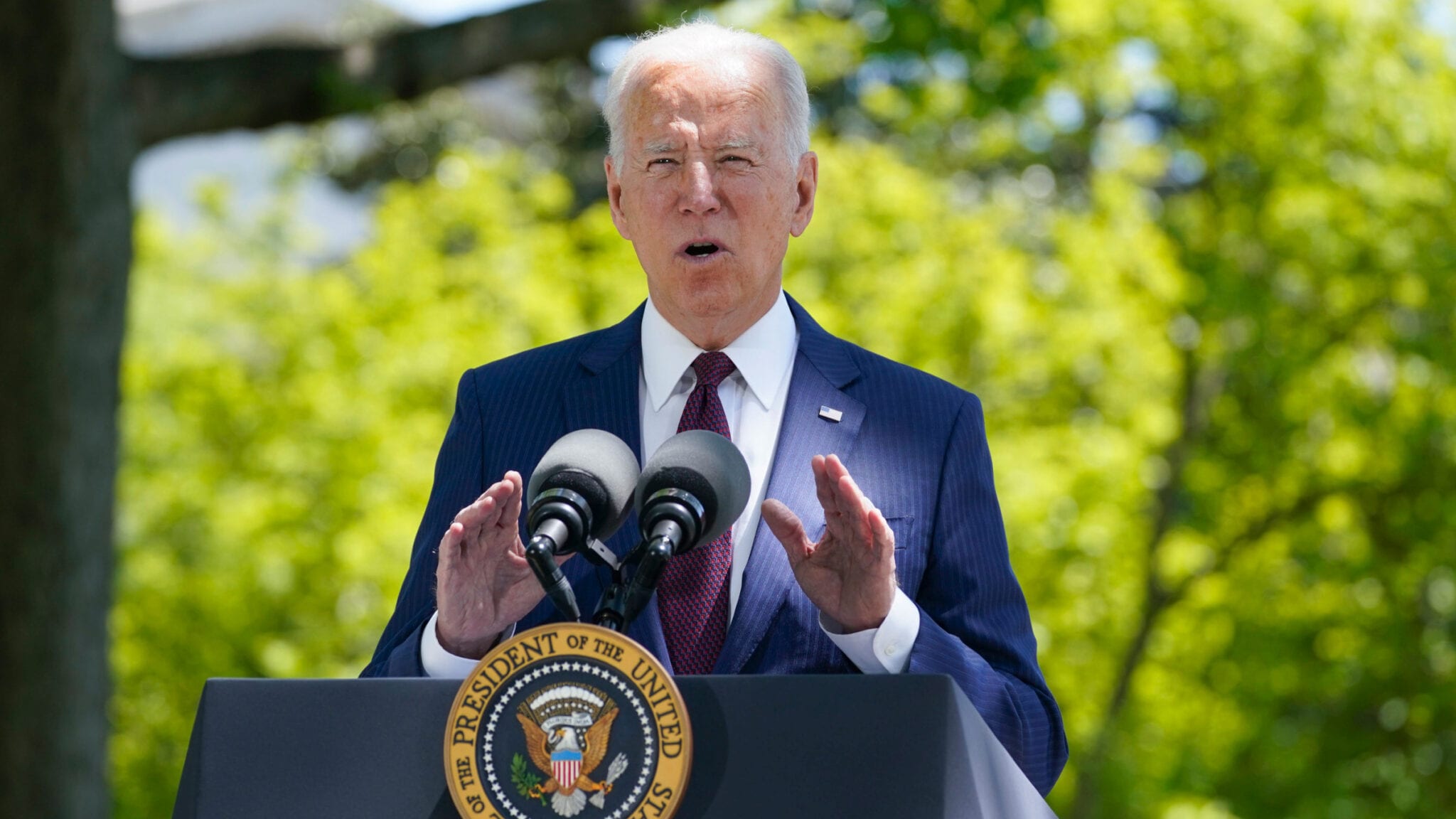 Covid-19 roundup: Mod­er­na has filed for vac­cine use in chil­dren; Claim­ing lead­er­ship to com­bat Covid-19, US pledges to do­nate 500M dos­es of Pfiz­er/BioN­Tech vac­cines through CO­V­AX
Just days af­ter Mod­er­na's vac­cine was sub­mit­ted for ap­proval for use in chil­dren in the EU and Cana­da, the com­pa­ny has an­nounced it has filed for emer­gency use au­tho­riza­tion with the FDA for the ad­min­is­tra­tion in teens be­tween 12 and 18.
Mod­er­na an­nounced in May that its Phase II/III study of the vac­cine in ado­les­cents met the pri­ma­ry end­points in near­ly 2,500 pa­tients, show­ing an ef­fi­ca­cy of 100% against se­vere symp­to­matic Covid-19. Be­cause chil­dren are less like­ly to de­vel­op se­ri­ous side ef­fects, the tri­al al­so looked at milder cas­es than ex­am­ined in the adult study. The study found that the vac­cine was 93% ef­fec­tive at stop­ping mild cas­es 14 days af­ter pa­tients were dosed.
The com­pa­ny ap­pears to be on sched­ule, as it pre­vi­ous­ly said it planned to ap­ply for au­tho­riza­tion in kids in June.
Right now, Pfiz­er-BioN­Tech's vac­cine is the on­ly one avail­able for teens in the US. Pfiz­er an­nounced this week that it will be­gin tri­als of a re­duced dosage in chil­dren be­tween the ages of 6 months and 11 years old. — Josh Sul­li­van
Claim­ing lead­er­ship to com­bat Covid-19, US pledges to do­nate 500M dos­es of Pfiz­er/BioN­Tech vac­cines through CO­V­AX
Af­ter be­ing crit­i­cized for months for hoard­ing Covid-19 vac­cines, the Unit­ed States is mak­ing a grand ges­ture.
Pres­i­dent Joe Biden has an­nounced plans to buy 500 mil­lion dos­es of the Pfiz­er/BioN­Tech vac­cine and do­nate them to low­er-in­come coun­tries in what his ad­min­is­tra­tion brands as a his­toric move to help su­per­charge the glob­al fight against the pan­dem­ic.
The do­na­tion fol­lows a sep­a­rate ini­tia­tive to give away 80 mil­lion ex­cess vac­cine dos­es al­ready in the US stock­pile for re­dis­tri­b­u­tion through the CO­V­AX mech­a­nism, co­or­di­nat­ed by the WHO, Gavi and CEPI. That batch com­prised vac­cines from Mod­er­na, John­son & John­son, and Pfiz­er/BioN­Tech.
The new pur­chase for half a bil­lion dos­es will come en­tire­ly from Pfiz­er and, giv­en the two-shot reg­i­men, be enough to vac­ci­nate 250 mil­lion peo­ple. With ship­ments start­ing in Au­gust, 200 mil­lion dos­es are slat­ed to be de­liv­ered by the end of this year, while the rest will be de­liv­ered by June 2022.
While Pfiz­er had charged the US $19.50 per dose for do­mes­tic use, it will sell these new shots at a "not-for-prof­it" price, the Wash­ing­ton Post re­port­ed.
Fol­low­ing US al­lo­ca­tion, CO­V­AX will help de­liv­er these shots to the 92 low- and low­er-mid­dle in­come coun­tries around the world el­i­gi­ble for its fa­cil­i­ty, as well as the African Union.
On top of the vac­cine do­na­tion, the US has con­tributed $2 bil­lion to the ef­fort and pledged to sup­port lo­ca­tion pro­duc­tion of Covid-19 vac­cines.
As of Tues­day, CO­V­AX has fa­cil­i­tat­ed the dis­tri­b­u­tion of about 81 mil­lion shots world­wide.
"Thanks to the suc­cess of our vac­ci­na­tion pro­gram, the Unit­ed States is beat­ing COVID-19 here at home," a White House fact sheet reads, with 64% of adult Amer­i­cans hav­ing re­ceived at least one shot.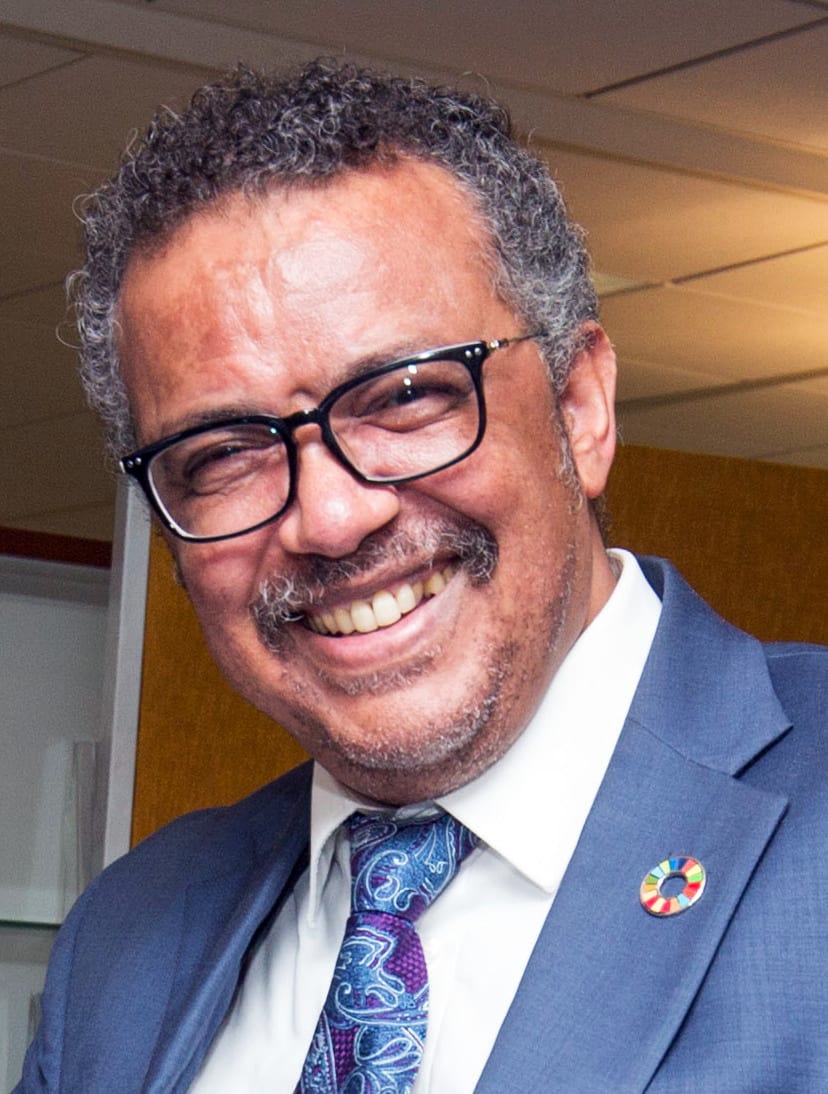 Tedros Ad­hanom Ghe­breye­sus
That suc­cess, though, has ex­perts wor­ried about a dis­con­nect be­tween the de­vel­oped world and vul­ner­a­ble re­gions for whom the pan­dem­ic is far from over, with new records in dai­ly new cas­es and death tolls. Tedros Ad­hanom Ghe­breye­sus, the WHO di­rec­tor gen­er­al, ap­pealed to G7 just days ago to lever­age their pow­er in meet­ing the glob­al tar­get to vac­ci­nate at least 10% of the world's pop­u­la­tion by Sep­tem­ber, which he said would re­quire an ad­di­tion­al 500 mil­lion dos­es.
"In­creas­ing­ly, we see a two-track pan­dem­ic: many coun­tries still face an ex­treme­ly dan­ger­ous sit­u­a­tion, while some of those with the high­est vac­ci­na­tion rates are start­ing to talk about end­ing re­stric­tions," he told re­porters.
The dos­es, the White House was sure to add, will be pro­duced at Pfiz­er's fa­cil­i­ties in Michi­gan, Kansas, Mis­souri and Mass­a­chu­setts. — Am­ber Tong
De­moc­rats take is­sue with Pfiz­er vac­cine price
High-pro­file De­moc­rats, in­clud­ing Sen. Eliz­a­beth War­ren (MA) and Rep. Katie Porter (CA), sent a let­ter to Pfiz­er CEO Al­bert Bourla on Tues­day, ques­tion­ing the com­pa­ny's price tag for its Covid-19 vac­cine and its ex­pect­ed tens of bil­lions in rev­enue from the vac­cine.
With an eye to­ward fu­ture price es­ca­la­tions, the mem­bers of Con­gress note that Pfiz­er could end up caus­ing pri­vate in­sur­ers to raise pre­mi­ums and in­crease tax­pay­er costs for health care.
"Does the com­pa­ny in­tend to seek 'a nor­mal price like [it] typ­i­cal­ly get[s] for a vac­cine—$150, $175 per dose.'? If so, when does the com­pa­ny plan to im­ple­ment these in­creas­es?" they asked Bourla, in ad­di­tion to ques­tions on how much the com­pa­ny in­vest­ed in the vac­cine. The De­moc­rats al­so asked how Pfiz­er will de­ter­mine its pric­ing for the vac­cine mov­ing for­ward. — Zachary Bren­nan
Ocu­gen to no longer pur­sue an EUA for its vac­cine
Penn­syl­va­nia-based Ocu­gen, which is look­ing to bring In­dia's Covid-19 vac­cine from Bharat Biotech to the US, says it will no longer seek an emer­gency use au­tho­riza­tion and will in­stead seek a full ap­proval.
The com­pa­ny said FDA pro­vid­ed feed­back on the mas­ter file it had pre­vi­ous­ly sub­mit­ted and rec­om­mend­ed that Ocu­gen pur­sue a BLA sub­mis­sion in­stead of an EUA ap­pli­ca­tion for its vac­cine can­di­date and re­quest­ed ad­di­tion­al in­for­ma­tion and da­ta.
The news comes as the FDA said late last month that for the re­main­der of the pan­dem­ic, it may de­cline to re­view and process fur­ther EUA re­quests for Covid-19 vac­cines, as the coun­try still tries to ad­min­is­ter mil­lions of dos­es that it's al­ready pur­chased of the three vac­cines that have al­ready won EUAs. — Zachary Bren­nan
For a look at all End­points News coro­n­avirus sto­ries, check out our spe­cial news chan­nel.