Clarus spear­heads a big, $150M raise so Galera can flip the PhI­II card on its new drug to treat ra­di­a­tion ef­fects
Any­one look­ing for sol­id ev­i­dence of the kind of im­pact the new, flush fund­ing en­vi­ron­ment — along with a more ac­com­mo­dat­ing FDA — is hav­ing on biotech need look no fur­ther than Galera Ther­a­peu­tics this morn­ing.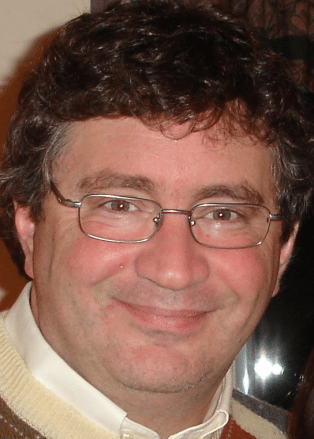 Mel Sorensen
Armed with pos­i­tive Phase IIb da­ta for a new can­cer-re­lat­ed ther­a­py, the small, 18-per­son crew at Galera has pieced to­geth­er a whop­ping $150 mil­lion raise; $70 mil­lion in an am­bi­tious Se­ries C with an $80 mil­lion roy­al­ty deal com­ing from one of its biggest back­ers. And CEO Mel Sorensen says that com­bo gives the com­pa­ny all the mon­ey it needs to get through a piv­otal study in the next cou­ple of years that could put them on the thresh­old of a mar­ket­ing de­ci­sion from the FDA.
"This fund­ing al­lows us to get all the way through the process," Sorensen tells me, "to turn over the Phase III card."
The "beach­head" in­di­ca­tion for Malvern, PA-based Galera is se­vere oral mu­cosi­tis, a com­mon side ef­fect in pa­tients with head and neck can­cer. Their drug, GC4419, tar­gets the tox­ic ef­fect of ra­di­a­tion ther­a­py as su­per­ox­ide swift­ly builds up in pa­tients, af­flict­ing the sen­si­tive tis­sue in their mouths.
The FDA has helped con­sid­er­ably, giv­ing Galera a break­through drug des­ig­na­tion and get­ting the CEO's thumbs up for help­ing with the tri­al de­sign and keep­ing things on a rel­a­tive­ly tight sched­ule. Sorensen ex­pects to get the piv­otal Phase III un­der­way in the up­com­ing quar­ter, and he adds that it will like­ly take ap­prox­i­mate­ly 18 to 24 months to com­plete once they are un­der­way.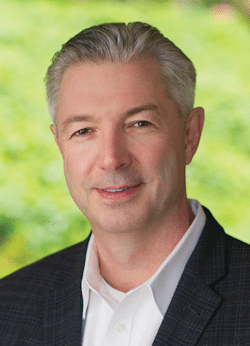 Em­mett Cun­ning­ham
At one point not long ago, the idea of a small biotech com­pa­ny tack­ling Phase III with­out at least a ma­jor part­ner would have ter­ri­fied most in­vestors. But times have changed, and the lev­el of cash flow­ing through the in­dus­try in the last 2 years has reached an un­prece­dent­ed depth. In Galera's case, that means push­ing through Phase III while al­so lay­ing the foun­da­tion for a com­mer­cial­iza­tion ef­fort that could re­quire 50 peo­ple. Along the way, Galera will al­so study new in­di­ca­tions for their drug to see how they can build the fran­chise.
Pre­sum­ably, an IPO has been on the ta­ble, es­pe­cial­ly as the cur­rent wave of biotechs go­ing pub­lic is dom­i­nat­ed by pre­clin­i­cal com­pa­nies with­out any­thing like a Phase IIb da­ta set. Sorensen, though, sim­ply says the com­pa­ny is keep­ing all op­tions on the ta­ble, pre­fer­ring to fo­cus now on the big step ahead.
In this case, Clarus not on­ly led the round, the firm al­so sup­plied the roy­al­ty cash through an­oth­er spe­cial­ized fund it runs.
Clarus is jump­ing in along­side oth­er new in­vestors: Adage Cap­i­tal Man­age­ment, HBM Health­care In­vest­ments, Nan Fung Life Sci­ences, RA Cap­i­tal, Rock Springs Cap­i­tal and Tekla Cap­i­tal Man­age­ment LLC. Ex­ist­ing in­vestors Cor­re­la­tion Ven­tures, Galera An­gels, New En­ter­prise As­so­ci­ates, No­var­tis Ven­ture Fund, No­vo Ven­tures and Sofinno­va Ven­tures al­so par­tic­i­pat­ed. And Clarus' man­ag­ing di­rec­tor Em­mett Cun­ning­ham is jump­ing on the board.