Clear­side Bio­med­ical pre­dicts its uveitis drug will be re­ject­ed, af­ter FDA re­quests more da­ta
In its sec­ond-quar­ter up­date ear­li­er this month, eye drug de­vel­op­er Clear­side Bio­med­ical in­di­cat­ed it was look­ing to out-li­cense its lead drug, Xipere, which is cur­rent­ly un­der FDA re­view. But those plans may be put on hold af­ter the com­pa­ny on Thurs­day dis­closed the FDA has asked for more da­ta on the drug's mar­ket­ing ap­pli­ca­tion.
As a re­sult, Clear­side ex­pects to re­ceive a Com­plete Re­sponse Let­ter from the FDA on or be­fore the de­ci­sion date of Oc­to­ber 19, it said. The drug, Xipere (tri­am­ci­nolone ace­tonide oph­thalmic sus­pen­sion), is be­ing eval­u­at­ed for the treat­ment of mac­u­lar ede­ma as­so­ci­at­ed with uveitis, which is char­ac­ter­ized by in­flam­ma­tion of the mid­dle lay­er of the eye.
Agency of­fi­cials have re­quest­ed Clear­side pro­vide sta­bil­i­ty da­ta on tri­am­ci­nolone ace­tonide (TA) sus­pen­sion pro­duced, em­ploy­ing an 'en­hanced man­u­fac­tur­ing process' used by the com­pa­ny. Al­though the for­mu­la­tion of the TA sus­pen­sion has not changed — the agency wants to ver­i­fy the com­pa­ra­bil­i­ty of the sta­bil­i­ty pro­files of the batch­es made with the en­hanced man­u­fac­tur­ing process ver­sus the batch­es orig­i­nal­ly sub­mit­ted as part of the mar­ket­ing ap­pli­ca­tion, Clear­side said.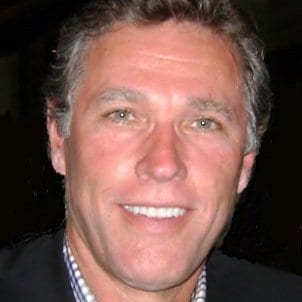 George Lasezkay
George Lasezkay "We be­lieve this is pri­mar­i­ly a tim­ing is­sue since our sta­bil­i­ty da­ta from pre­vi­ous­ly man­u­fac­tured batch­es have been con­sis­tent and pre­dictable, and we have every rea­son to be­lieve this will con­tin­ue to be the case…Dis­cus­sions with po­ten­tial XIPERE out-li­cens­ing part­ners re­main on­go­ing," said Clear­side chief George Lasezkay. "We con­tin­ue to ex­pect that we will have suf­fi­cient re­sources to fund op­er­a­tions in­to the third quar­ter of 2020, with­out re­ly­ing on any part­ner­ship-re­lat­ed pay­ments that we might gain through XIPERE part­ner­ing or R&D col­lab­o­ra­tion agree­ments."
In­vestors weren't quite as op­ti­mistic. Shares of the Al­pharet­ta, Geor­gia-based com­pa­ny $CLSD tum­bled more than 38% to 78 cents be­fore the bell on Fri­day.
In a note ear­li­er this month, Need­ham's Serge Be­langer sug­gest­ed the Xipere was poised to win FDA ap­proval with a broad pan-uveitis la­bel that would dif­fer­en­ti­ate it from oth­er cor­ti­cos­teroids, such as Al­ler­gan's $AGN Ozur­dex, Bausch Health's Re­tis­ert and Eye­Point Phar­ma­ceu­ti­cals' Yu­tiq.
"We pre­vi­ous­ly pegged Xipere's po­ten­tial peak sales in uveitis at $100MM-$150MM. The out-li­cens­ing of Xipere makes sense from a cor­po­rate strat­e­gy for CLSD since the com­pa­ny's cur­rent fi­nan­cial re­sources (~$26MM as of 6/30/19) lim­it the abil­i­ty to prop­er­ly in­vest in a prod­uct launch. Xipere's po­ten­tial is like­ly too small to mer­it its own com­mer­cial in­fra­struc­ture and makes more sense in the hands of a com­pa­ny with an ex­ist­ing sales force," he wrote.
"We view the change in strat­e­gy as the ide­al sce­nario since it po­ten­tial­ly en­hances the com­mer­cial val­ue of Xipere, which CLSD would have been un­able to achieve with its lim­it­ed fi­nan­cial re­sources (~$26MM as of 6/30/19)."
On Thurs­day, the com­pa­ny sug­gest­ed the FDA's re­quest had no readthrough to the rest of the com­pa­ny's plat­form, which is in the pre­clin­i­cal stages and is fo­cused on gene ther­a­py and small mol­e­cules.
So­cial im­age: Shut­ter­stock