Clemen­tia keeps the biotech IPO par­ty go­ing with $120M play on an up­sized of­fer­ing
David Mott, the pro­lif­ic New En­ter­prise As­so­ci­ates gen­er­al part­ner, has an­oth­er suc­cess­ful IPO un­der his belt for an­oth­er one of his port­fo­lio com­pa­nies.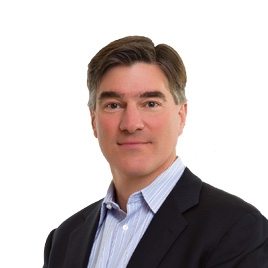 David Mott, NEA
Que­bec-based Clemen­tia Phar­ma­ceu­ti­cals $CM­TA, which picked up a failed drug from Roche and re­pur­posed it for a pair of ul­tra-rare dis­eases, raised $120 mil­lion to­day af­ter pric­ing 8 mil­lion shares at $15.
That rings the bell at the top of the range with an up­sized of­fer­ing, just the lat­est in­di­ca­tor that the IPO win­dow re­mains open for the right biotechs.
Mott took the lead po­si­tion for Clemen­tia's $60 mil­lion round in 2015, head­ing a group that in­cludes RA Cap­i­tal, a note­wor­thy crossover in­vestor which likes to gam­ble on near-term cat­a­lysts. RA was al­so be­hind Bio­haven $BHVN when that com­pa­ny re­cent­ly went pub­lic. Clemen­tia has a chance to add to the haul if its un­der­writ­ers pick up their op­tion on 1.2 mil­lion shares.
Clemen­tia now has the funds to aim at a mar­ket­ing ap­proval for rare dis­eases while ear­ly back­ers scored again with ther­a­pies that came off the shelf of a ma­jor de­vel­op­er. Bio­haven grabbed a late-stage as­set from Bris­tol-My­ers ahead of its IPO, and Vivek Ra­maswamy has been build­ing a port­fo­lio of biotechs out of as­sets out­li­censed from the ma­jor play­ers.
Roche tried and failed to prove the drug — palo­varotene — could work against em­phy­se­ma in an 825-pa­tient study. But while the phar­ma gi­ant was shelv­ing the drug, re­search spot­light­ed the role that sim­i­lar retinoic acid re­cep­tor gam­ma ag­o­nists could play in pre­vent­ing bone for­ma­tion as well as fi­bro­sis.
Now Clemen­tia has it in Phase III for fi­brodys­pla­sia os­si­f­i­cans pro­gres­si­va (FOP) and mul­ti­ple os­teo­chon­dro­ma (MO), both re­lat­ed to bone for­ma­tion.