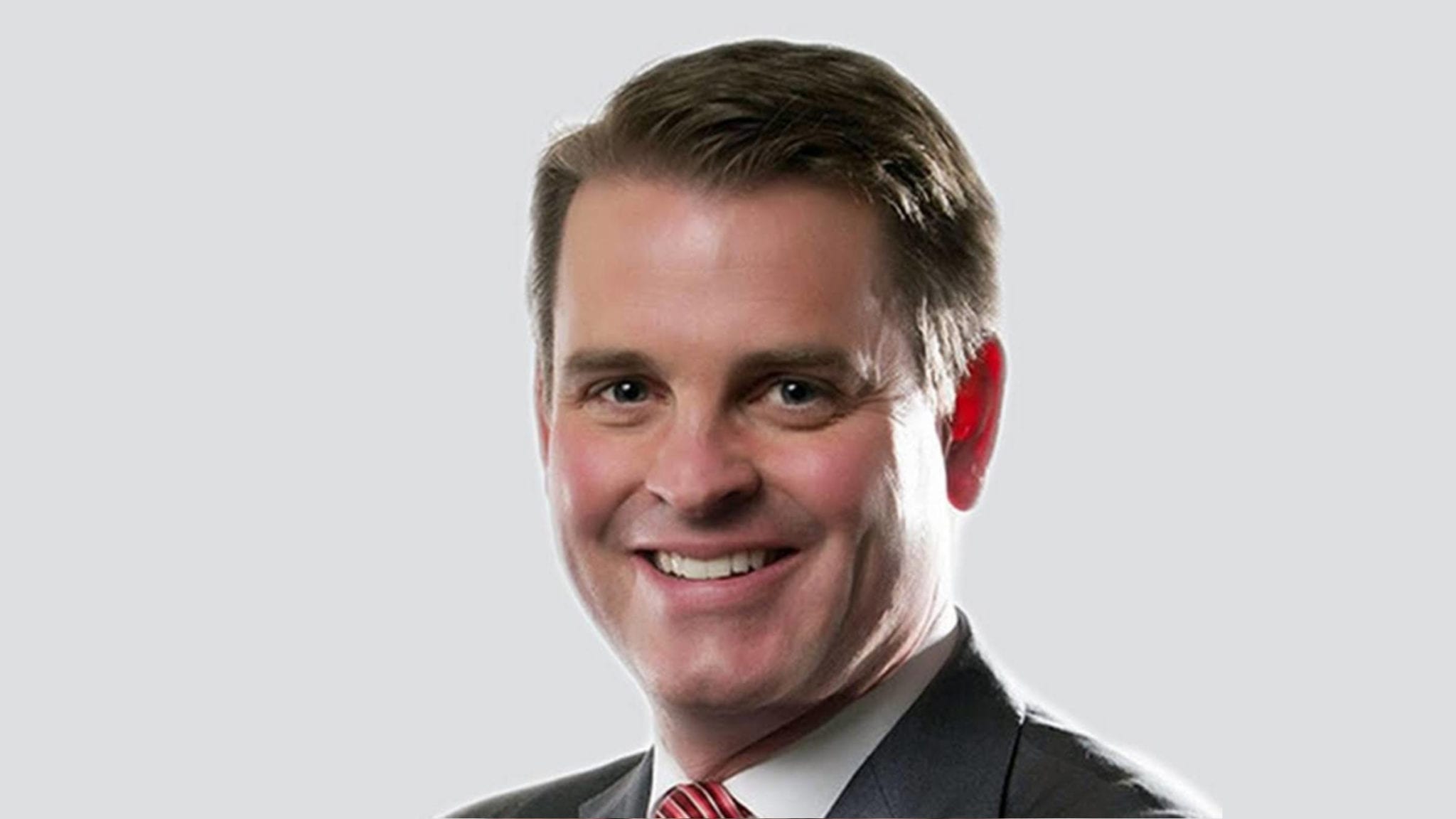 Rob Etherington, Clene Nanomedicine CEO
Clene claims its PhII MS tri­al, half its in­tend­ed size, cleared the pri­ma­ry goal. But can the biotech af­ford PhI­II?
Clene Nanomed­i­cine said its gold nanocrys­tal-based drug can­di­date, which failed an ALS tri­al last year, was bet­ter than place­bo in a mid-stage study of pa­tients with mul­ti­ple scle­ro­sis. But there are some big caveats to flag here.
The Phase II VI­SION­ARY-MS study en­rolled less than half (73 of 150) of the planned pa­tient pop­u­la­tion, which the biotech has pre­vi­ous­ly at­trib­uted to Covid-19. The tri­al was con­duct­ed in Aus­tralia, a point men­tioned dur­ing an in­vestor call when not­ing the study was main­ly white (95% of pa­tients). And it failed in the in­tent-to-treat group, on­ly pass­ing muster on the pri­ma­ry end­point af­ter ex­clud­ing a group of pa­tients.
The Salt Lake City biotech end­ed up con­duct­ing the pri­ma­ry analy­sis in a mod­i­fied in­tent-to-treat pop­u­la­tion (mITT), which en­tailed ex­clud­ing da­ta from a 9-pa­tient site with "LCLA test­ing ex­e­cu­tion er­rors" and ex­clud­ing 25-foot walk da­ta from an­oth­er pa­tient with a "change in mo­bil­i­ty as­sist de­vice."
LCLA, or low-con­trast let­ter acu­ity, was the pri­ma­ry end­point of the study, which was met when view­ing the mITT pop­u­la­tion but not achieved when an­a­lyz­ing the ITT, the biotech said Mon­day morn­ing. Re­sults for the ITT group were "di­rec­tion­al­ly con­sis­tent with the mITT re­sults" but didn't clear the sta­tis­ti­cal­ly sig­nif­i­cant hur­dle.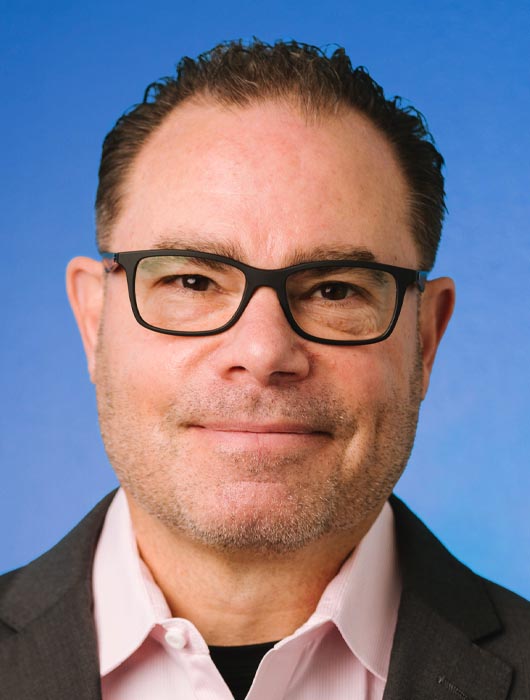 Robert Glanz­man
With the pri­ma­ry out­come re­sults, the com­pa­ny is al­ready plan­ning a late-stage tri­al, CMO Robert Glanz­man said on the in­vestor call. Dose da­ta haven't been ful­ly an­a­lyzed yet, he not­ed.
Shares $CLNN slid more than 8% be­fore the open­ing bell Mon­day. And the stock had fall­en 54% over the past year, when it closed on Fri­day.
For the com­pa­ny to get in­to a Phase III, the biotech will like­ly need to raise more cap­i­tal. In the in­vestor pre­sen­ta­tion, Clene said it had "suf­fi­cient cash to hit key mile­stones in 2022." The com­pa­ny had $26.3 mil­lion as of June 30, which is enough to car­ry it in­to next year. De­spite a bear mar­ket, mul­ti­ple biotechs have gone to the mar­ket with­in min­utes or hours of drop­ping pos­i­tive clin­i­cal da­ta, hop­ing tri­al wins equate to fast cash.
The study test­ed CNM-Au8 in pa­tients with sta­ble re­laps­ing re­mit­ting mul­ti­ple scle­ro­sis over a 48-week pe­ri­od at 11 tri­al sites. Pa­tients re­ceived 15 mg, 30 mg or place­bo dai­ly as an ad­junc­tive ther­a­py to dis­ease mod­i­fy­ing ther­a­pies cur­rent­ly avail­able.
On the main goal of LCLA let­ter change in the clin­i­cal­ly af­fect­ed eye, the p-val­ue was 0.056. The pre-spec­i­fied sta­tis­ti­cal thresh­old was set at a p-val­ue of 0.10.
The drug al­so met the sec­ondary end­point of the mod­i­fied Mul­ti­ple Scle­ro­sis Func­tion­al Com­pos­ite (mMS­FC) — which ob­served vi­sion, walk­ing, cog­ni­tion and oth­er mea­sures — with a p-val­ue of 0.0138. CNM-Au8 did not pass the sec­ondary end­point of time to re­peat­ed clin­i­cal im­prove­ment.
Asked about dos­ing on the in­vestor call, Glanz­man said dos­ing needs to be "ex­plored in fu­ture stud­ies more ful­ly" but that "it's very pos­si­ble that even a low­er dose could be ef­fec­tive over the long term."
"It's im­por­tant to re­mem­ber that MS is a chron­ic dis­ease and we will ful­ly ex­pect that a pa­tient will be tak­ing CNM-Au8 for a life­time and it will take more study to un­der­stand the time course," Glanz­man said.
Clene ob­served no treat­ment-re­lat­ed se­ri­ous ad­verse events. Treat­ment emer­gent ad­verse events were "pre­dom­i­nant­ly mild-to-mod­er­ate and tran­sient," the biotech said. One sub­ject on the study drug and one on place­bo dropped out of the study due to TEAEs.
The mean age of pa­tients was 38.7 years. The mean time from di­ag­no­sis was 5.5 years and 49 months since re­lapse. Of the 73 pa­tients, 51 were women.
In the po­ten­tial Phase III study, Clene would ex­pect to test the drug on top of stan­dard of care and will look to use the mMS­FC as a pri­ma­ry end­point, ex­ec­u­tives said on the in­vestor call. That would be a nov­el pri­ma­ry end­point, and the com­pa­ny said it has yet to re­view the end­point with the FDA.
The drug pre­vi­ous­ly failed a mid-stage test in pa­tients with ALS, but the biotech fol­lowed up that Phase II flop with open-la­bel sur­vival da­ta show­ing the drug de­creased risk of death.
Clene con­tin­ued with its ALS pro­gram by in­clud­ing CNM-Au8 in a plat­form study with oth­er in­ves­ti­ga­tion­al ther­a­pies from UCB, Bio­haven, Prile­nia Ther­a­peu­tics and See­los Ther­a­peu­tics. Topline re­sults from that study, the Har­vard Mass Gen­er­al-run HEALEY ALS, will read out this quar­ter. Those da­ta could sup­port an NDA sub­mis­sion in the first half of next year, the biotech said.
Al­so this quar­ter, Clene ex­pects to re­port topline da­ta from a Phase II study of its drug CNM-ZnAg in Brazil­ian pa­tients with acute­ly symp­to­matic Covid-19 who are not hos­pi­tal­ized.