Con­nect Bio­phar­ma snags $115 mil­lion in Se­ries C to de­vel­op ar­se­nal of im­mune mod­u­la­tors
Zheng Wei and William Pan met in a mol­e­c­u­lar bi­ol­o­gy study group in col­lege in Guangzhou, Chi­na.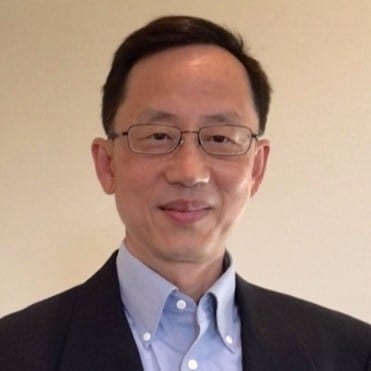 Zheng Wei
In the fol­low­ing decades, the duo trans­formed from col­lege note-tak­ers to co-founders of Taicang, Chi­na-based Con­nect Bio­phar­ma­ceu­ti­cals. And on Mon­day, they com­plet­ed a $115 mil­lion Se­ries C to pro­pel their pipeline of im­mune mod­u­la­tors.
"The amount and the type of in­vestors that we have in this round — it re­al­ly is a big boost for the com­pa­ny," said Wei, who most re­cent­ly served as di­rec­tor of im­munol­o­gy at San Diego-based Are­na Phar­ma­ceu­ti­cals.
"We have come a long way" since Con­nect was found­ed in 2012, he added lat­er. The com­pa­ny has ad­di­tion­al op­er­a­tions in Shang­hai, Mel­bourne, Aus­tralia, and San Diego.
The Se­ries C was led by RA Cap­i­tal Man­age­ment, and in­clud­ed fel­low new in­vestors Lil­ly Asia Ven­tures, Box­er Cap­i­tal and HBM Health­care In­vest­ments. In ear­ly 2019, Con­nect snagged $55 mil­lion in Se­ries B fund­ing, which it used to fund a mul­ti­ple as­cend­ing dose tri­al of its drug CBP-201 for atopic der­mati­tis.
The most re­cent round will sup­port fur­ther de­vel­op­ment of CBP-201, as well as CBP-307 — the com­pa­ny's two lead can­di­dates, both in Phase II test­ing. CBP-307, a mol­e­cule mod­u­la­tor of S1P1, is slight­ly ahead of the pack, with two on­go­ing Phase II tri­als for ul­cer­a­tive col­i­tis and Crohn's dis­ease. It was the com­pa­ny's first drug to en­ter clin­i­cal tri­al, Wei said.
CBP-201 isn't far be­hind, with one on­go­ing Phase II tri­al for atopic der­mati­tis. Wei ex­pects CBP-201 will "even­tu­al­ly catch up" to CBP-307 in de­vel­op­ment.
For now, Con­nect is fo­cused on com­plet­ing Phase II tri­als for both drugs in the sec­ond half of next year. If all goes well, the com­pa­ny will use top line da­ta to pitch a Phase III tri­al to the FDA as soon as pos­si­ble, Wei said.
"I have been in the in­dus­try for quite a while now. And there are two things I have ob­served: One is that just as we be­gin to think that this is about as much as we can do to help pa­tients, new break­throughs come along, and they re­al­ly move the treat­ment ef­fi­ca­cy and safe­ty, every­thing up to a new lev­el. I have seen that hap­pen all the time," Wei said. "The Num­ber 2 is that de­spite all these in­no­va­tions and break­throughs, the need to man­age some of the se­vere dis­eases, au­toim­mune dis­eases, (and) in­flam­ma­tion is still very large."
CBP-201 is a mon­o­clon­al an­ti­body de­signed to in­hib­it IL-4Rα sig­nal­ing. Phase 1b re­sults showed that a four-week treat­ment im­proved skin le­sion and pru­ri­tus in mod­er­ate-to-se­vere atopic der­mati­tis pa­tients. If ap­proved, the drug would ri­val Sanofi and Re­gen­eron's Dupix­ent, which was ap­proved by the FDA to treat atopic der­mati­tis in 2017, and has a list price of $3,110.09 per car­ton.
"Even with Dupix­ent, there's still a lot of space to be im­proved," Wei said, adding that Con­nect hopes to beat the al­ready-ap­proved drug in ef­fi­ca­cy mea­sures.
CBP-201 is al­so in pre­clin­i­cal tri­als for asth­ma and chron­ic rhi­nos­i­nusi­tis with nasal polyps. Some of the Se­ries C will be used to ad­vance oth­er pre­clin­i­cal pro­grams, in­clud­ing CBP-174 for the treat­ment of pru­ri­tus.
"We want to be a com­pa­ny that re­al­ly can de­vel­op and in­no­vate and bring new drugs in­to clin­i­cal de­vel­op­ment, rather than in-li­cens­ing oth­er peo­ple's drugs … We be­lieve that some­one needs to start from the first step," Wei said.