Cor­re­vio is putting it­self up on the auc­tion block af­ter FDA re­view pan­el points to an­oth­er re­jec­tion
For 13 years, the Cana­di­an biotech Cor­re­vio tried to get the FDA to ac­cept a heart drug since aban­doned by Mer­ck and Astel­las. Yes­ter­day, the agency's out­side ex­perts vot­ed 11-2 against ap­proval, all but as­sur­ing an­oth­er re­jec­tion for the atri­al fib­ril­la­tion com­pound ver­nakalant.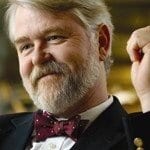 Mark Cor­ri­g­an
And to­day Cor­re­vio an­nounced that Cor­re­vio may soon be no more. The com­pa­ny said it is look­ing to sell it­self as its stock plum­mets in­to pen­ny-stock ter­ri­to­ry $CORV and its po­ten­tial mon­ey­mak­er sput­ters once more.
"It is in the best in­ter­est of our stake­hold­ers to ex­pand our in­ter­nal cor­po­rate de­vel­op­ment ef­forts and for­mal­ly eval­u­ate strate­gic al­ter­na­tives for the com­pa­ny," CEO Mark Cor­ri­g­an said in state­ment.
Ver­nakalant could have made Cor­re­vio up to $150 mil­lion per year if ap­proved, ac­cord­ing to Bloom Bur­ton an­a­lyst David Mar­tin. Then known as Car­diome, the biotech had first tried to get the drug ap­proved in 2006. When the FDA re­ject­ed them in 2008, they planned an­oth­er Phase III tri­al.
That Phase III came to a halt when the FDA slapped a hold over a pa­tient death, bur­nish­ing safe­ty con­cerns that prompt­ed the first re­jec­tion and were front and cen­ter in yes­ter­day's FDA out­side re­view.
The drug is ap­proved in Eu­rope, Cana­da and oth­er coun­tries. Even with sales from that and oth­er drugs, in­clud­ing two an­tibi­otics, Cor­re­vio post­ed $10.8 mil­lion in loss­es last quar­ter.