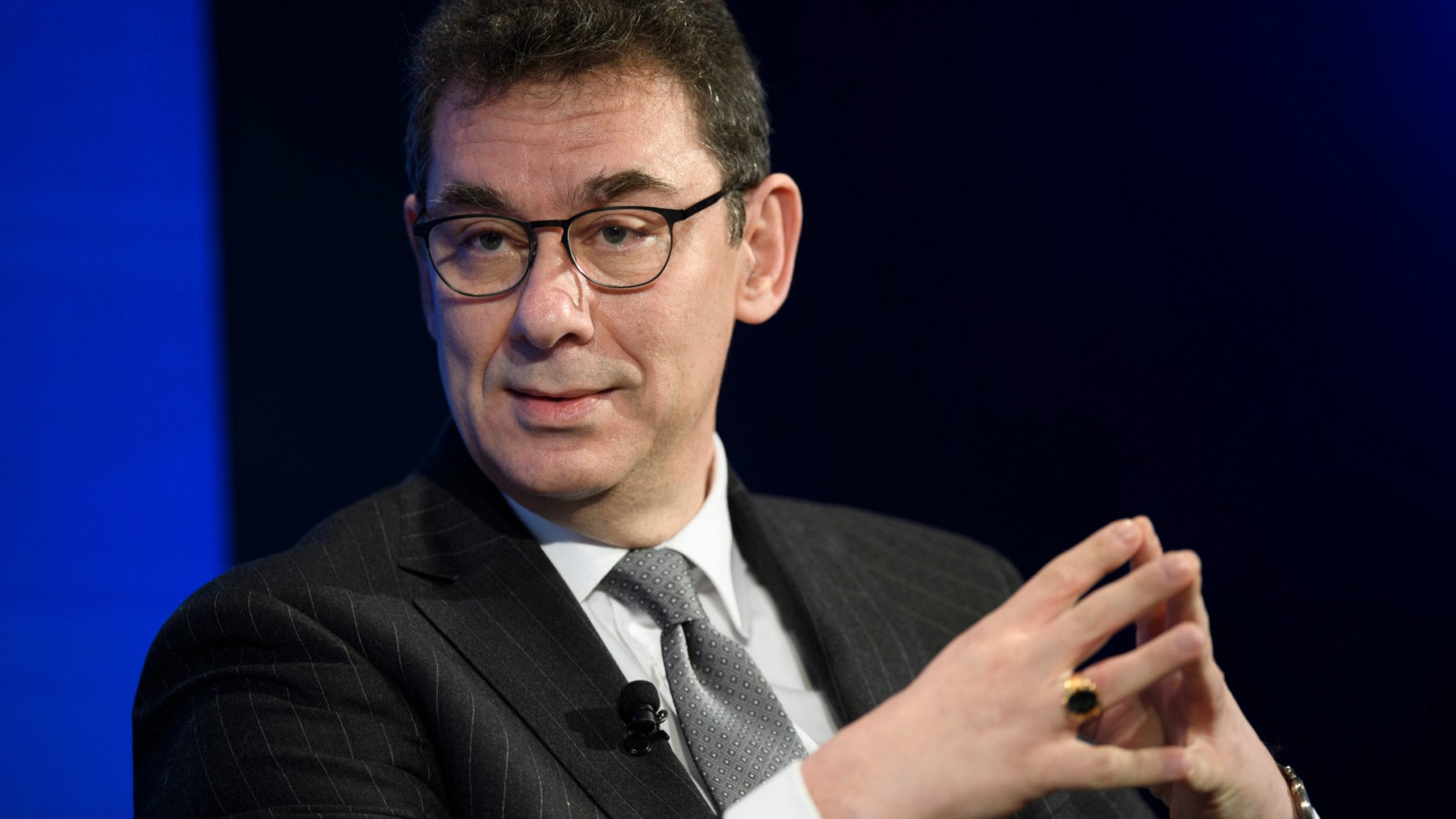 Albert Bourla, Pfizer CEO (AP Images)
Covid-19 pill could add an­oth­er $15-25B to Pfiz­er's al­ready tor­rid pan­dem­ic cash flow — an­a­lyst
If you thought Pfiz­er was rak­ing it in with megablock­buster sales of its BioN­Tech-part­nered Covid-19 vac­cine — last pro­ject­ed at $36 bil­lion for 2021 — think again.
As the phar­ma gi­ant sends off its EUA sub­mis­sion for its an­tivi­ral pill to the FDA, the Wash­ing­ton Post, New York Times and oth­ers are re­port­ing that the US gov­ern­ment is plan­ning a $5 bil­lion con­tract to pur­chase 10 mil­lion cours­es of the treat­ment, dubbed Paxlovid.
Bar­clay's an­a­lysts crunched the num­bers. Their con­clu­sion: That could mean an­oth­er $15 bil­lion to $25 bil­lion in 2022 rev­enue for Pfiz­er if all goes well.
Oral drugs that pa­tients can take at home soon af­ter they start see­ing symp­toms have been hailed as a ma­jor break­through for the pan­dem­ic. Mer­ck was the first to de­liv­er pos­i­tive Phase III re­sults with mol­nupi­ravir, and Pfiz­er quick­ly fol­lowed by show­ing that Paxlovid cut the risk of Covid-re­lat­ed hos­pi­tal­iza­tion or death by 89% com­pared to place­bo.
Mer­ck has fore­cast about $7 bil­lion in mol­nupi­ravir sales through the end of next year.
The re­port­ed terms of Pfiz­er's sup­ply deal, Bar­clays an­a­lysts wrote, im­ply greater vol­ume but low­er pric­ing than the con­tracts Mer­ck ne­go­ti­at­ed. Where­as mol­nupi­ravir was sold at about $700 per course, Paxlovid's price is es­ti­mat­ed at $300 to $500 per course.
Be­sides, they added, "the US gov­ern­ment se­cured vol­umes more than 3x what it has al­ready se­cured for Mer­ck's mol­nupi­ravir (10mn vs. 3.1mn)."
To get the $15-25 bil­lion num­ber, they made the as­sump­tion that 90% of dos­es are dis­trib­uted.
Both com­pa­nies have pledged to share their patents with gener­ic mak­ers and non­prof­its so that de­vel­op­ing coun­tries can ac­cess them at a much low­er cost.
For a look at all End­points News coro­n­avirus sto­ries, check out our spe­cial news chan­nel.