Covid-19 roundup: Mod­er­na of­fers vac­cine to work­ers, con­trac­tors and board mem­bers; Claim­ing 79% vac­cine ef­fi­ca­cy, Sinopharm shoots for full Chi­na OK
Mod­er­na is mov­ing its peo­ple — work­ers, con­trac­tors as well as board mem­bers — to the front of the vac­cine line in the US, of­fer­ing them a chance to get their two shots un­der emer­gency use au­tho­riza­tion.
The move will pro­vide an ad­di­tion­al lay­er of Covid-19 pro­tec­tion, the Cam­bridge, MA-based biotech said, as its staff is con­duct­ing es­sen­tial ser­vices in de­vel­op­ing, man­u­fac­tur­ing and de­liv­er­ing a vac­cine that pro­tects against the dis­ease caused by coro­n­avirus.
Health au­thor­i­ties have been in­formed, ac­cord­ing to the com­pa­ny, and it will shoul­der all costs. It added:
The pro­gram will ex­tend to adult house­hold mem­bers of our team to re­duce the risk of ab­sen­teeism and dis­rup­tion due to a COVID-19 in­fec­tion in an adult house­hold mem­ber. Par­tic­i­pa­tion in the pro­gram is con­fi­den­tial and en­tire­ly vol­un­tary.
Per Mod­er­na's most re­cent an­nu­al re­port, it has around 830 full-time em­ploy­ees, al­though the num­ber has al­most cer­tain­ly gone up as it ex­pand­ed its man­u­fac­tur­ing op­er­a­tions. The board has eight di­rec­tors, led by chair­man Noubar Afeyan. It's un­clear how many con­trac­tors will be of­fered the vac­cine.
Un­der Op­er­a­tion Warp Speed, the US has pre-or­dered 200 mil­lion dos­es of the Mod­er­na vac­cine for the gen­er­al pub­lic, enough to vac­ci­nate 100 mil­lion peo­ple — with the el­der­ly, health­care and oth­er es­sen­tial work­ers tak­ing pri­or­i­ty. — Am­ber Tong
Pfiz­er says, of plans to vac­ci­nate its em­ploy­ees: pic.twit­ter.com/c3eltz6fx4

— Meg Tir­rell (@megtir­rell) De­cem­ber 29, 2020
In a first for Chi­nese de­vel­op­ers, Sinopharm says vac­cine is 79.34% ef­fec­tive
It's been ad­min­is­tered to hun­dreds of thou­sands of peo­ple, and we fi­nal­ly have a num­ber on how ef­fec­tive it is: Sinopharm says one of its in­ac­ti­vat­ed vac­cines showed 79.34% ef­fi­ca­cy in an in­ter­im analy­sis across Phase III tri­als.
In a brief state­ment, Sinopharm said that the shot — de­vel­oped by its sub­sidiary Bei­jing Bi­o­log­i­cal Prod­ucts In­sti­tute — didn't break out the num­ber of cas­es ac­crued in its tri­al or de­tail how many cas­es were in the vac­cine arm ver­sus place­bo. What it did say was that the re­sults reached the stan­dards of the WHO and guid­ance is­sued by Chi­na's drug reg­u­la­tors, and that it's of­fi­cial­ly filed for mar­ket­ing ap­proval.
It al­so dis­closed that the vac­cine in­duced a se­ro­con­ver­sion rate of 99.52%.
The state­ment marked the first pub­lic dis­clo­sure by any Chi­nese de­vel­op­er of late-stage da­ta of their vac­cines, where spo­radic re­leas­es by coun­tries and in­sti­tu­tions have led to con­fu­sion. The Unit­ed Arab Emi­rates, for in­stance, had found that the Bei­jing Bi­o­log­i­cal Prod­ucts In­sti­tute vac­cine is 86% based on an in­ter­im analy­sis on its own da­ta ear­li­er this month.
Tak­en at face val­ue, the 79.34% num­ber puts Sinopharm just be­tween vac­cines de­vel­oped by As­traZeneca/Ox­ford and the fron­trun­ners at Pfiz­er/BioN­Tech and Mod­er­na, which had pub­lished da­ta sug­gest­ing 62%, 95% and 94% ef­fi­ca­cy, re­spec­tive­ly, for the ap­proved reg­i­mens. But the im­por­tance of any da­ta de­pends al­so on the study de­sign, vol­un­teer de­mo­graph­ic, num­ber of cas­es, cri­te­ria for defin­ing cas­es and many oth­er fac­tors.
Along with a cou­ple oth­ers, the vac­cine has al­ready been cleared for emer­gency use in state-owned en­ter­prise em­ploy­ees and stu­dents trav­el­ing over­seas as well as med­ical and avi­a­tion work­ers, among oth­ers. — Am­ber Tong
Chi­na's Fo­s­un to man­u­fac­ture 200M dos­es of BioN­Tech vac­cine
A Chi­na-based man­u­fac­tur­er has inked a deal to pro­duce 200 mil­lion dos­es of the Pfiz­er-BioN­Tech Covid-19 vac­cine.
Oth­er de­tails were scarce, but the Shang­hai Fo­s­un Phar­ma­ceu­ti­cal Group will es­tab­lish a joint ven­ture with Ger­many's BioN­Tech as the world rush­es to get vac­cines in­to arms and quell the spread of the pan­dem­ic.
First re­port­ed by Caix­in, the fi­nan­cial mag­a­zine, Fo­s­un de­clined to com­ment on the re­port or the terms of the deal, and it's un­clear how long it will take to pro­duce the 200 mil­lion dos­es.
The joint ven­ture is a fur­ther ex­pan­sion of the Covid-19 part­ner­ship be­tween Fo­s­un and BioN­Tech, which be­gan back in March. Pri­or to Wednes­day's deal, the two groups had so far on­ly agreed on the dis­tri­b­u­tion and com­mer­cial­iza­tion of vac­cines man­u­fac­tured in Eu­rope.
Fo­s­un has said pre­vi­ous­ly it would buy at least 100 mil­lion dos­es of the vac­cine for use in main­land Chi­na in 2021 if it gains reg­u­la­to­ry ap­proval in the coun­try. — Con­ner Mitchell
Arc­turus launch­es Phase II vac­cine tri­al, but an­a­lysts are skep­ti­cal
As Arc­turus Ther­a­peu­tics charges full speed in­to a Phase II tri­al for its sin­gle-dose Covid-19 vac­cine in Sin­ga­pore, some an­a­lysts say weak Phase I/II da­ta point to an un­cer­tain path ahead.
US-based Arc­turus got cleared on Mon­day by the Sin­ga­pore Health Sci­ences Au­thor­i­ty to launch a Phase II tri­al of its can­di­date, ARCT-021, de­vel­oped with Duke-NUS Med­ical School in Sin­ga­pore. The tri­al will en­roll up to 600 par­tic­i­pants, and de­ter­mine an op­ti­mal reg­i­men to head in­to Phase III, ac­cord­ing to the com­pa­ny. The Phase II will eval­u­ate both sin­gle and "prime-boost" dos­ing reg­i­mens.
Baird an­a­lysts, though, called the Phase I/II re­sults "lack­lus­ter," and wrote in a note to in­vestors that they are "skep­ti­cal of the path for this mR­NA vac­cine in COVID-19."
Arc­turus' stock $ARCT was down 54.04% on Tues­day morn­ing, at $42.48 per share.
The rea­son for their con­cern is that ARCT-021 achieved "mod­est" neu­tral­iz­ing an­ti­body in­duc­tion across dos­es and ages, com­ing in at the low­er end of the range of healthy con­va­les­cent sera. Pfiz­er/BioN­Tech's jab, for ex­am­ple, achieved two- to four-fold nAb in­duc­tion above healthy con­va­les­cent sera. Ac­cord­ing to Arc­turus, nAb titers in con­va­les­cent sera ranged from 12 to 1818 in the Phase I/II study.
"We see lit­tle mech­a­nis­tic ba­sis by which a mR­NA vac­cine that achieves less­er nAb in­duc­tion than peers would some­how show com­pa­ra­ble pro­tec­tion from COVID-19 dri­ven en­tire­ly by T-cell in­duc­tion, giv­en how much nAb and T-cell in­duc­tion should be dri­ven by sim­i­lar means of mR­NA trans­la­tion/anti­gen pre­sen­ta­tion with­in trans­duced cells," Baird's Mad­hu Ku­mar and Robert Paler­mo wrote.
Arc­turus called the Phase I/II re­sults fa­vor­able, and said it's plan­ning a glob­al Phase III launch in Q2 2021.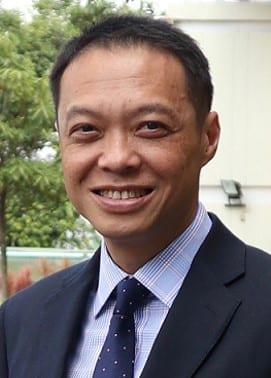 Eng Eong Ooi
"The Phase 1/2 study re­sults, to­geth­er with re­cent­ly gen­er­at­ed pre­clin­i­cal da­ta, in­di­cate that ARCT-021 leads to a po­tent im­mune re­sponse to SARS-CoV-2, and demon­strates a dif­fer­en­ti­at­ed bi­o­log­i­cal pro­file where­by the im­mune re­sponse in­creas­es in the weeks fol­low­ing vac­ci­na­tion," Eng Eong Ooi, a Duke-NUS pro­fes­sor and mem­ber of Arc­turus' Vac­cine Plat­form Sci­en­tif­ic Ad­vi­so­ry Board, said in a state­ment.
Arc­turus' vac­cine push is be­ing led by Joseph Payne, who was oust­ed from the com­pa­ny over two years ago by what he called a "dys­func­tion­al board." Last month, he bagged a $45 mil­lion lim­it­ed re­course loan from Sin­ga­pore's Eco­nom­ic De­vel­op­ment Board, and inked an agree­ment with the coun­try for up to $175 mil­lion in dose pur­chas­es. If the can­di­date is ap­proved, Arc­turus will re­pay Sin­ga­pore's EDB through sales roy­al­ties. If it isn't ap­proved, the board is will­ing to for­give the loan. — Nicole De­Feud­is
Ger­many hits snags in Pfiz­er/BioN­Tech vac­cine dis­tru­bu­tion
In the rush to get jabs in arms, Ger­many is ex­pe­ri­enc­ing some dis­tri­b­u­tion pains.
Ac­cord­ing to a Reuters re­port, some Bavar­i­an dis­tricts are send­ing back 1,000 dos­es of Pfiz­er and BioN­Tech's vac­cine can­di­date fol­low­ing doubts they were prop­er­ly re­frig­er­at­ed. A spokesman for the Licht­en­fels dis­trict said the dos­es may have be­come too warm in their de­liv­ery cool box­es, per Reuters.
Pfiz­er/BioN­Tech's mR­NA can­di­date must be kept at about -70 de­grees Cel­sius tem­per­a­tures — cold­er than Antarc­ti­ca — to re­main sta­ble. They're be­ing shipped in spe­cial­ized box­es with dry ice, and must be kept at 2 to 8 de­grees Cel­sius af­ter they're tak­en out of freez­er stor­age to re­main vi­able for up to five days.
Up­on ar­rival in Licten­fels and oth­er north­ern Bavar­i­an dis­tricts, tem­per­a­ture log­gers showed some in­ter­im tem­per­a­tures of up to 15 de­grees Cel­sius, Reuters re­port­ed.
"BioN­Tech com­ment­ed and said that the vac­cine was prob­a­bly okay, but prob­a­bly okay is not enough," Licht­en­fels Dis­trict Ad­min­is­tra­tor Chris­t­ian Meiss­ner told Reuters TV.
Au­thor­i­ties have ex­pressed con­cern over Pfiz­er/BioN­Tech's cold chain re­quire­ments, and some coun­tries have said they can't af­ford the in­fra­struc­ture that would be nec­es­sary to dis­trib­ute the vac­cine. Mod­er­na an­nounced last month that their vac­cine can be stored at 36 de­grees to 46 de­grees Fahren­heit for up to 30 days, and should be sta­ble for 12 hours at room tem­per­a­ture.
Mean­while, in the Vor­pom­mern-Rü­gen dis­trict, 8 work­ers in an el­der­ly care home mis­tak­en­ly re­ceived five times the rec­om­mend­ed dose of Pfiz­er's vac­cine, four of whom have since been hos­pi­tal­ized for flu-like symp­toms, ac­cord­ing to Reuters.
Pfiz­er and BioN­Tech inked a deal to dou­ble the US' dose or­der last week, promis­ing a full 200 mil­lion dos­es to Op­er­a­tion Warp Speed by Ju­ly 31, 2021. — Nicole De­Feud­is
Brazil VP Hamil­ton Mourao takes un­proven Covid-19 treat­ment hy­drox­y­chloro­quine
Months af­ter the FDA yanked its emer­gency use au­tho­riza­tion for Pres­i­dent Don­ald Trump's so-called "mir­a­cle" Covid-19 treat­ment hy­drox­y­chloro­quine, Brazil­ian Vice Pres­i­dent Hamil­ton Mourao is re­port­ed­ly tak­ing the un­proven drug.
Ac­cord­ing to Reuters, Mourao is in "good" con­di­tion and is self-iso­lat­ing at home af­ter test­ing pos­i­tive on Sun­day.
The FDA is­sued an EUA for hy­drox­y­chloro­quine in March, which be­came part of rou­tine care for Covid-19 pa­tients at hos­pi­tals na­tion­wide. But by June, the NIH had stopped a larg­er study be­cause in­ter­im re­sults showed the drug didn't im­prove pa­tient out­comes. The FDA re­voked its EUA, cit­ing a lack of both ben­e­fits and risks.
"We hope this clear re­sult will help prac­ti­tion­ers make in­formed treat­ment de­ci­sions and re­searchers con­tin­ue their ef­forts pur­su­ing oth­er pos­si­ble safe and ef­fec­tive treat­ments for pa­tients suf­fer­ing with this dis­ease," James Ki­ley of the NIH's Na­tion­al Heart, Lung, and Blood In­sti­tute said in a state­ment at the time.
Brazil has the third-high­est amount of Covid-19 cas­es in the world, be­hind on­ly the US and In­dia, at 7.48 mil­lion cu­mu­la­tive cas­es. In the last 24 hours, the coun­try has re­port­ed 18,479 new cas­es. — Nicole De­Feud­is
For a look at all End­points News coro­n­avirus sto­ries, check out our spe­cial news chan­nel.