Covid-19 roundup: BioN­Tech ex­ec says new pro­duc­tion sites could be added to meet de­mand — re­port; Giv­ing up on the EC, Val­ne­va looks to in­di­vid­ual coun­tries for vac­cine sup­ply deals
BioN­Tech CFO Sierk Po­et­ting says he isn't rul­ing out the con­struc­tion of new pro­duc­tion sites to meet de­mand for its Pfiz­er-part­nered Covid-19 vac­cine.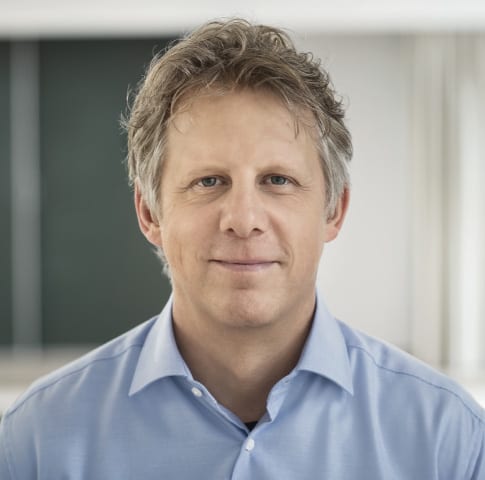 Sierk Po­et­ting
Po­et­ting told the Han­dels­blatt news­pa­per, pub­lished in Düs­sel­dorf, Ger­many, that the com­pa­ny is in talks to ramp up ca­pac­i­ty, which could be done in six months if nec­es­sary.
"There is still room for im­prove­ment. But that will ul­ti­mate­ly al­so de­pend on de­mand," he said, per Reuters.
Ear­li­er this year, BioN­Tech opened a new site in Mar­burg that it pur­chased from Pfiz­er. CEO Ugur Sahin told Bloomberg TV last month that Pfiz­er and BioN­Tech could in­crease man­u­fac­tur­ing ca­pac­i­ty to pro­duce 3 bil­lion dos­es next year. He added that the part­ners have 1.3 bil­lion dose or­ders in the book, and the abil­i­ty to pump out 2 bil­lion dos­es in 2021. A to­tal of 300 mil­lion dos­es have been promised to the US.
Roll­out of the Pfiz­er/BioN­Tech vac­cine ran be­hind sched­ule at the be­gin­ning of this year, wor­ry­ing some coun­tries and lead­ing Italy to threat­en le­gal ac­tion. Com­pa­nies like Sanofi and No­var­tis even­tu­al­ly stepped up to help with pro­duc­tion.
Ear­li­er this month, EC pres­i­dent Ur­su­la von der Leyen reached an agree­ment with Pfiz­er and BioN­Tech to speed up the de­liv­ery of their vac­cine to the bloc. The EC is al­so strik­ing a third con­tract with the com­pa­nies for 1.8 bil­lion more dos­es be­tween 2021 and 2023.
Giv­ing up on the EC, Val­ne­va looks to in­di­vid­ual coun­tries for vac­cine sup­ply deals
Val­ne­va is giv­ing up on dis­cus­sions with the EC for its in­ac­ti­vat­ed Covid-19 vac­cine can­di­date, and is now pur­su­ing sup­ply agree­ments on a coun­try-by-coun­try ba­sis, it said on Tues­day.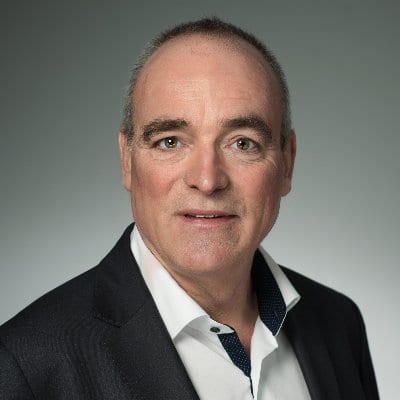 Thomas Lin­gel­bach
The news comes weeks af­ter Val­ne­va said the can­di­date ap­peared to be "high­ly im­muno­genic" in a Phase I/II tri­al, with more than 90% of all study par­tic­i­pants de­vel­op­ing sig­nif­i­cant lev­els of an­ti­bod­ies to the SARS-CoV-2 virus spike pro­tein across all dose groups test­ed. The French biotech says it plans to launch in­to Phase III by the end of this month, which could line it up to ap­proach reg­u­la­tors this fall.
"We've com­mit­ted sig­nif­i­cant time and ef­fort to try to meet the needs of the cen­tral EC pro­cure­ment process. De­spite our re­cent clin­i­cal da­ta, we have not made mean­ing­ful progress and have not yet se­cured a sup­ply agree­ment," CEO Thomas Lin­gel­bach said in a state­ment.
"We are there­fore now fo­cus­ing our ef­forts on those Eu­ro­pean Union mem­ber states, and in­ter­est­ed par­ties out­side the EU, who would like to in­clude our in­ac­ti­vat­ed ap­proach with­in their vac­ci­na­tion strat­e­gy," he added.
Back in Feb­ru­ary, the UK inked a deal for an ad­di­tion­al 40 mil­lion dos­es of Val­ne­va's vac­cine in 2022, bring­ing the com­pa­ny's to­tal com­mit­ment to the coun­try to 100 mil­lion dos­es. British of­fi­cials re­tain op­tions for an­oth­er 90 mil­lion shots be­tween 2023 and 2025. Should all the op­tions be ex­er­cised, the val­ue of the deal would equal €1.4 bil­lion, or about $1.69 bil­lion.
For a look at all End­points News coro­n­avirus sto­ries, check out our spe­cial news chan­nel.