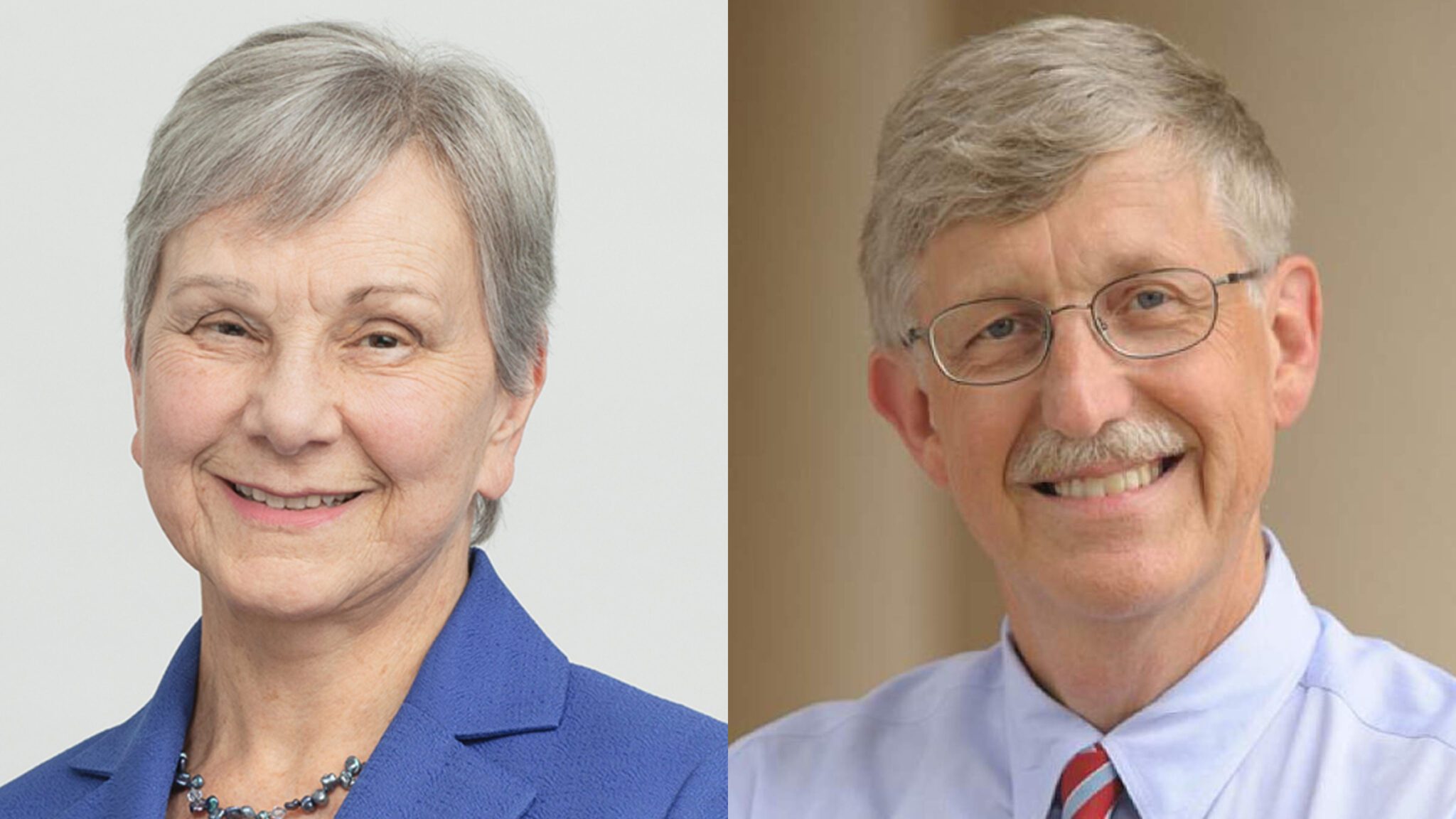 Janet Woodcock and Francis Collins (FDA/NIH)
Covid-19 roundup: FDA and NIH lead­ers con­tin­ue shar­ing lessons from the pan­dem­ic; Slove­nia halts J&J vac­cine roll­out to in­ves­ti­gate death — re­port
Back in March, FDA act­ing com­mis­sion­er Janet Wood­cock and NIH di­rec­tor Fran­cis Collins be­gan the long, slow process of ex­plain­ing some of the lessons they've learned since the start of the Covid-19 pan­dem­ic — rang­ing from the lack of re­search in­fra­struc­ture to the im­por­tance of part­ner­ships with in­dus­try.
Yes­ter­day, they went in­to round 2 on what needs to change in prepa­ra­tion for the next pan­dem­ic, point­ing to the White House's $65 bil­lion Pan­dem­ic Pre­pared­ness Plan.
Ac­cord­ing to Wood­cock, the FDA has an­a­lyzed and col­lect­ed in­for­ma­tion from Jan­u­ary through May of this year on the fed­er­al gov­ern­ment's over­all re­sponse to the pan­dem­ic — con­dens­ing every­thing in­to a draft of 29 rec­om­men­da­tions. Some of them have been re­peat­ed­ly called for by Wood­cock and Collins, such as in­vest­ments in­to pub­lic health in­fra­struc­ture and im­prov­ing the struc­ture of clin­i­cal tri­als.
"If we're re­al­ly se­ri­ous about prepar­ing for the next pan­dem­ic, while we're still try­ing to fin­ish deal­ing with this one, it's go­ing to take re­sources," Collins said.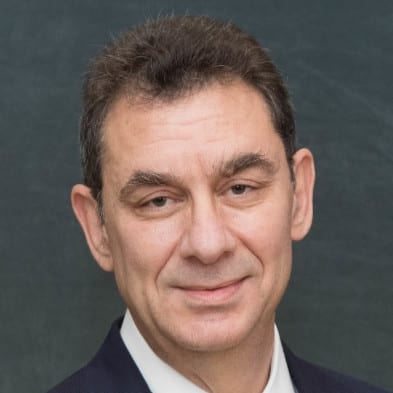 Al­bert Bourla
One of the points in the Biden ad­min­is­tra­tion's plan in­clud­ed vac­cine de­vel­op­ment and dis­tri­b­u­tion, with the pro­pos­al call­ing for $24.2 bil­lion in spend­ing to de­vel­op and man­u­fac­ture shots with­in 100 days af­ter a new threat has been de­tect­ed, a feat Pfiz­er CEO Al­bert Bourla has said his com­pa­ny can ac­com­plish. Of­fi­cials would ide­al­ly de­liv­er enough shots for every Amer­i­can in the sub­se­quent 30 days, fol­lowed by the glob­al pop­u­la­tion in the 70 days af­ter that, ac­cord­ing to the plan.
This would be a sig­nif­i­cant change of pace, con­sid­er­ing the av­er­age time­frame for a vac­cine to go from R&D through test­ing and mar­ket ap­proval cur­rent­ly takes years, not months. Even with the Covid-19 vac­cines, it took 9 months to start dis­tri­b­u­tion, and that was the fastest launch ever. Es­sen­tial­ly, the plan calls for go­ing from iden­ti­fy­ing a po­ten­tial pan­dem­ic to mak­ing close to 8 bil­lion dos­es in less than sev­en months.
While Wood­cock praised the amount of col­lab­o­ra­tion be­tween in­ter-gov­ern­men­tal agen­cies over the course of the pan­dem­ic, Collins em­pha­sized the im­por­tance of pub­lic-pri­vate part­ner­ships, like the one known as AC­TIV, which came to­geth­er to pri­or­i­tize dif­fer­ent ther­a­peu­tic can­di­dates. — Paul Schloess­er
Slove­nia halts J&J vac­cine roll­out to in­ves­ti­gate death — re­port
Sev­er­al months af­ter the US lift­ed its hold on J&J's Covid-19 shot, an­oth­er coun­try has tem­porar­i­ly sus­pend­ed the vac­cine over the death of a young woman, Reuters re­port­ed.
Slove­nia is halt­ing the dis­tri­b­u­tion of J&J's sin­gle-dose vac­cine as it in­ves­ti­gates the death of a 20-year-old woman, ac­cord­ing to the na­tion­al STA news agency. The woman, who died with­in two weeks of re­ceiv­ing the shot, had both blood clots and bleed­ing in the brain, ac­cord­ing to Reuters.
"I can't make com­ments, but the con­di­tions have been met for clar­i­fy­ing all the cir­cum­stances of what hap­pened," said Ig­or Rigler, a neu­rol­o­gist at the Ljubl­jana hos­pi­tal cen­ter, per Reuters.
The FDA and CDC joint­ly de­cid­ed to stop ad­min­is­ter­ing J&J's shot in the US back in April af­ter re­ceiv­ing re­ports of a rare but se­ri­ous type of blood clot. Most cas­es have oc­curred in women be­tween the ages of 18 and 49, and some have been fa­tal, the FDA said at the time. How­ev­er, reg­u­la­tors lift­ed the pause less than two weeks lat­er, de­cid­ing that the vac­cine's known and po­ten­tial ben­e­fits out­weigh the risks.
The agency up­dat­ed fact sheets for vac­cine re­cip­i­ents to note the risk of blood clots and low lev­els of platelets, al­so known as throm­bo­sis with throm­bo­cy­tope­nia syn­drome. Over in Eu­rope, the EMA's safe­ty com­mit­tee al­so rec­om­mend­ed adding a warn­ing to the la­bel re­gard­ing the risk of clots.
In Ju­ly, the FDA added a sec­ond warn­ing to the vac­cine's la­bel, af­ter da­ta was dis­cov­ered "con­nect­ing the shot to an in­creased risk" of Guil­lain-Bar­ré syn­drome, a rare con­di­tion where the body's im­mune sys­tem at­tacks its nerves. Once again, the agency em­pha­sized that the ben­e­fits of tak­ing the vac­cine "clear­ly" out­weigh the risks. — Nicole De­Feud­is
FDA re­port­ed­ly con­sid­ers a half-dose of Mod­er­na vac­cine — but some Amer­i­cans aren't wait­ing
Af­ter au­tho­riz­ing a boost­er shot of Pfiz­er's Covid-19 vac­cine for cer­tain high-risk in­di­vid­u­als, reg­u­la­tors are re­port­ed­ly con­sid­er­ing half-dose boost­ers of the Mod­er­na vac­cine, ac­cord­ing to Bloomberg News.
Ahead of an up­com­ing an­nounce­ment, un­named sources told Bloomberg on Tues­day that the FDA is lean­ing to­ward au­tho­riz­ing 50-mi­cro­gram boost­er shots of Mod­er­na's vac­cine. The com­pa­ny's ini­tial shots were 100-mi­cro­gram dos­es, com­pared to the Pfiz­er shot, which has been au­tho­rized for 30-mi­cro­gram ini­tial dos­es fol­lowed by a 30-mi­cro­gram boost­er.
Au­tho­riz­ing a third half-dose would al­low Mod­er­na to put out more dos­es in the near-term, while low­er­ing the risk of side ef­fects, Bloomberg re­port­ed.
The news comes a week af­ter the FDA au­tho­rized a third Pfiz­er shot for some peo­ple, in­clud­ing those over 65 years old, at high-risk of se­vere Covid-19, or those whose "in­sti­tu­tion­al or oc­cu­pa­tion­al ex­po­sure" put them at risk. That in­cludes groups like teach­ers, gro­cery work­ers, and those in pris­ons or home­less shel­ters.
The FDA's OK is much nar­row­er than Pfiz­er had hoped. The phar­ma had ini­tial­ly ap­plied for sup­ple­men­tal ap­proval of the boost­er shot for any­one who's el­i­gi­ble for the ini­tial shots.
But some Amer­i­cans aren't wait­ing for the FDA's bless­ing to get their third shot. Ac­cord­ing to a Wall Street Jour­nal re­port, doc­tors and phar­ma­cies are rapid­ly ad­min­is­ter­ing the shots, of­ten­times with­out proof of el­i­gi­bil­i­ty. Some pa­tients have re­port­ed get­ting a third dose of the Mod­er­na vac­cine — which is not yet au­tho­rized — with no trou­ble at all. CVS spokesper­son Michael DeAn­ge­lis told the WSJ that the chain is dol­ing out third Mod­er­na dos­es to those who self-at­test to their el­i­gi­bil­i­ty. — Nicole De­Feud­is
For a look at all End­points News coro­n­avirus sto­ries, check out our spe­cial news chan­nel.