Covid-19 roundup: Ger­many pours near­ly $450M in­to BioN­Tech; As­traZeneca still has­n't re­sumed its vac­cine tri­al in the US
Pfiz­er CEO Al­bert Bourla has made a point since the pan­dem­ic's ear­ly days of re­ject­ing US as­sis­tance for their Covid-19 vac­cine, sep­a­rat­ing them from the rest of the big play­ers and cast­ing the old phar­ma gi­ant as a dy­nam­ic com­pa­ny that could move bet­ter and faster alone.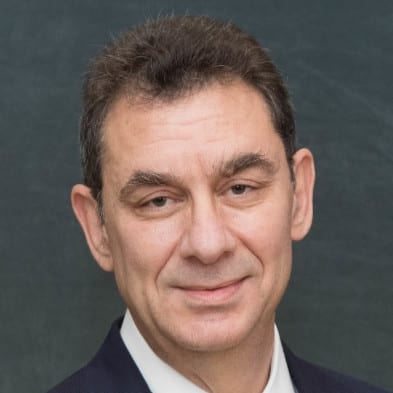 Al­bert Bourla
The sto­ry, though, for their Ger­man biotech part­ner BioN­Tech — the com­pa­ny whose mR­NA tech­nol­o­gy is ac­tu­al­ly be­hind their vac­cine — is a lit­tle dif­fer­ent. In June, the Eu­ro­pean In­vest­ment Bank gave BioN­Tech €100 mil­lion debt fi­nanc­ing to sup­port man­u­fac­tur­ing and de­vel­op­ment.
And to­day, Berlin hand­ed them a €375 mil­lion — near­ly $450 mil­lion — grant to sup­port late-stage de­vel­op­ment of the vac­cine. The con­tract, anal­o­gous in both size and scope to some of the con­tracts hand­ed out by Op­er­a­tion Warp Speed, will help BioN­Tech run the Ger­man arm of their piv­otal Phase II/III tri­al and up­scale man­u­fac­tur­ing in Ger­many, al­though no de­tails were dis­closed on how many dos­es it might cov­er.
For Ger­many, the grant rep­re­sents an­oth­er at­tempt to keep some of the vac­cines pro­duced by Ger­man com­pa­nies with­in Ger­man bor­ders. It is an ex­ten­sion of a larg­er tus­sle be­tween coun­tries over ac­cess to the first Covid-19 vac­cines and a tug-of-war over Ger­man com­pa­nies in par­tic­u­lar. The coun­try's size­able bio­phar­ma sec­tor in­cludes mul­ti­ple home-grown com­pa­nies built on mR­NA — a tech­nol­o­gy that has proved vi­tal in the world's re­sponse to Covid-19.
In June, Cure­Vac, the oth­er ma­jor mR­NA play­er, re­ceived a €300 mil­lion grant from Ger­many in a move ex­plic­it­ly tied to keep­ing the com­pa­ny and sup­ply of its vac­cines with­in the coun­try. Ear­li­er re­port­ing, con­firmed by the Ger­man Health Min­istry but de­nied by Cure­Vac, sug­gest­ed that the Trump ad­min­is­tra­tion had tried to lure the com­pa­ny to the US.
With their piv­otal tri­al al­ready near­ing 30,000 par­tic­i­pants, Pfiz­er and BioN­Tech are cur­rent­ly fron­trun­ners to be the first vac­cine to grab au­tho­riza­tion. Bourla has re­peat­ed­ly said they ex­pect to know if the vac­cine works by the end of Oc­to­ber — a time­line that oth­er pub­lic health of­fi­cials have said is pos­si­ble but un­like­ly. — Ja­son Mast
As­traZeneca still hasn't re­sumed its vac­cine tri­al in the US
Nine days af­ter As­traZeneca's Covid-19 vac­cine tri­al screeched to a halt to probe a po­ten­tial­ly se­ri­ous side ef­fect, the biotech still hasn't got­ten the FDA green light to re­sume dos­ing in the US.
Dos­ing won't con­tin­ue un­til US in­ves­ti­ga­tors fin­ish re­view­ing the case, ac­cord­ing to a Reuters re­port. The pa­tient in Britain re­port­ed­ly ex­pe­ri­enced in­flam­ma­tion of the spinal cord.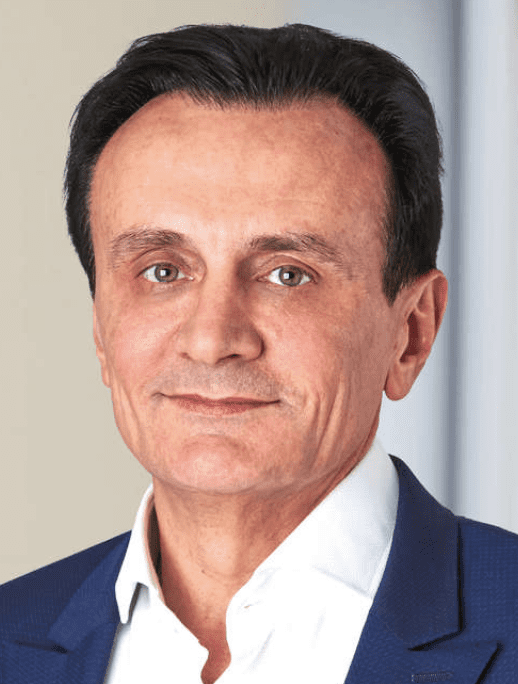 Pas­cal So­ri­ot As­traZeneca
As­traZeneca has al­ready restart­ed a tri­al of the Ox­ford vac­cine in Britain, ac­cord­ing to Reuters. CEO Pas­cal So­ri­ot re­mains con­fi­dent the vac­cine will still ar­rive this year. The com­pa­ny had struck deals to sup­ply the UK with dos­es as ear­ly as Sep­tem­ber.
"If the re­view of the safe­ty com­mit­tee al­lows us to restart the tri­al, I still think we are on track for hav­ing a set of da­ta that we would sub­mit be­fore the end of the year, and then of course af­ter this it de­pends on how fast the reg­u­la­tor will re­view and give ap­proval," So­ri­ot told a Tor­toise Me­dia con­fer­ence last week. "So we can still have a vac­cine by the end of this year or maybe ear­ly next year, but by the end of this year it's still fea­si­ble."
This isn't the first time the tri­al has been held up. As­traZeneca ac­knowl­edged that the tri­al hit a brief road­block in Ju­ly af­ter a dif­fer­ent pa­tient re­port­ed neu­ro­log­i­cal symp­toms. That case, how­ev­er, was tied to un­di­ag­nosed mul­ti­ple scle­ro­sis.
This time, the po­ten­tial­ly se­ri­ous ad­verse event oc­curred in a 10,000-per­son tri­al. Ex­perts say the in­ci­dence may have been co­in­ci­den­tal, giv­en the large size of the study. The con­di­tion is rare, but there has been spec­u­la­tion ty­ing it to oth­er vac­cines. Guil­lain-Barre syn­drome, an­oth­er in­flam­ma­to­ry con­di­tion, was con­nect­ed to the 1976 Swine Flu vac­cine.
Ear­li­er this month, As­traZeneca be­gan dos­ing 30,000 sub­jects for its fi­nal round of US vac­cine test­ing. The vol­un­teers are sched­uled to get 2 dos­es 4 weeks apart. Plus, As­traZeneca beefed up on­go­ing tri­als with an­oth­er 20,000 peo­ple in the UK, Brazil and South Africa.
So­ri­ot has said that though the com­pa­ny is mov­ing fast, it will ad­here to safe­ty and ef­fi­ca­cy stan­dards. Ex­perts have said the hold-up shows the sys­tem of checks and bal­ances is work­ing. — Nicole De­Feud­is
Chi­nese CDC says vac­cine could come as ear­ly as No­vem­ber
Chi­nese CDC chief biosafe­ty ex­pert Guizhen Wu said vac­cines be­ing de­vel­oped in the coun­try could be ready for gen­er­al use in No­vem­ber or De­cem­ber, ac­cord­ing to a Reuters re­port.
Wu didn't spec­i­fy which of Chi­na's four vac­cines in late-stage clin­i­cal tri­als would be ready. But she added that she hasn't ex­pe­ri­enced any ab­nor­mal side ef­fects since tak­ing a vac­cine in April.
Sinopharm and Sino­vac are work­ing on three vac­cines un­der the state's emer­gency use pro­gram. Sino­vac's can­di­date Coro­n­aVac was au­tho­rized for emer­gency use in Ju­ly, and of­fered to some med­ical pro­fes­sion­als and bor­der of­fi­cers, a Chi­nese of­fi­cial said in an in­ter­view with state me­dia.
CanSi­no's can­di­date be­came the first vac­cine ap­proved for lim­it­ed use in hu­mans in June, when Chi­na's gov­ern­ment be­gan al­low­ing the mil­i­tary to take it. It was al­so Chi­na's first vac­cine to en­ter hu­man test­ing. The biotech re­cent­ly dropped plans for a Phase I/II study in Cana­da, af­ter dos­es of the vac­cine got stuck in cus­toms. There's been spec­u­la­tion that po­lit­i­cal ten­sion caused the hold-up. — Nicole De­Feud­is
Kiadis gets $9.5 mil­lion to ad­vance po­ten­tial Covid-19 treat­ment
Am­s­ter­dam-based Kiadis Phar­ma bagged $9.5 mil­lion in fund­ing from the Ad­vanced Re­gen­er­a­tive Man­u­fac­tur­ing In­sti­tute's (AR­MI) Bio­FabUSA pro­gram and the US DoD to de­vel­op its po­ten­tial Covid-19 treat­ment.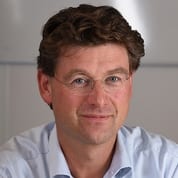 Arthur Lahr
The mon­ey will fund re­search of its can­di­date, K-NK-ID101, a new com­pa­ny-spon­sored Phase I/IIa clin­i­cal tri­al, and the ex­pan­sion of GMP man­u­fac­tur­ing. Kiadis will work with the AR­MI pro­gram to es­tab­lish large-scale man­u­fac­tur­ing ca­pac­i­ty for K-NK cell ther­a­py in the US.
The com­pa­ny be­lieves NK (nat­ur­al killer) cells can con­trol Covid-19, which has been cor­re­lat­ed with the short­age and ex­haus­tion of NK cells. The cells are able to work to­geth­er with an­ti­bod­ies, im­munoglob­u­lins and vac­cines, ac­cord­ing to the com­pa­ny.
"K-NK cells could po­ten­tial­ly of­fer a uni­ver­sal pan­dem­ic pre­pared­ness plat­form, for COVID-19 and fu­ture pan­demics. Over time, K-NK cells could be de­vel­oped to pro­tect im­muno­com­pro­mised and high-risk pa­tients against mul­ti­ple sea­son­al res­pi­ra­to­ry in­fec­tions, in­clud­ing in­fluen­za and RSV, ei­ther alone or in com­bi­na­tion with vac­cines and an­ti­bod­ies," CEO Arthur Lahr said in a state­ment. — Nicole De­Feud­is
For a look at all End­points News coro­n­avirus sto­ries, check out our spe­cial news chan­nel.