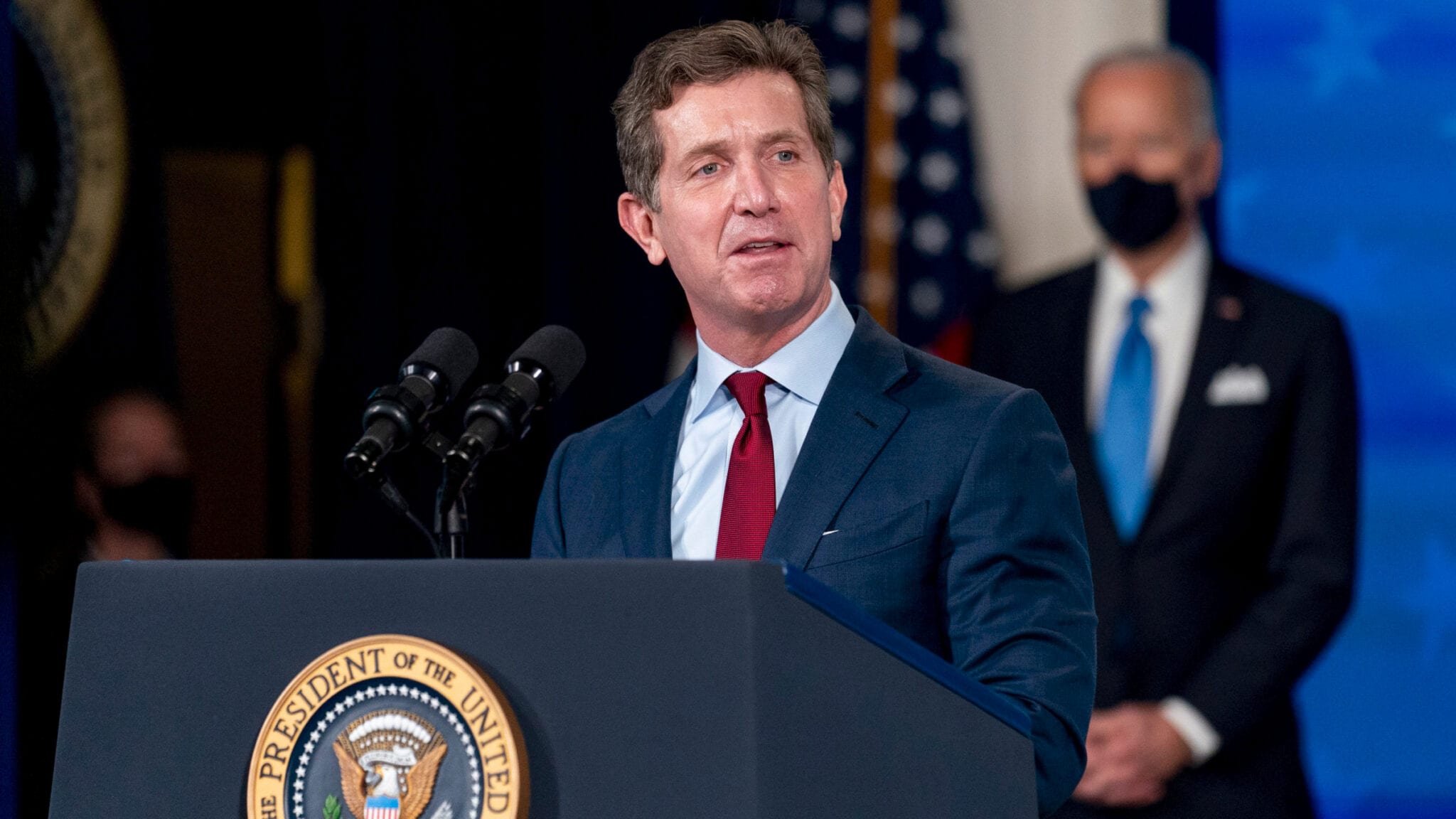 Alex Gorsky, J&J CEO (AP Images)
Covid-19 roundup: J&J to ap­ply for boost­er au­tho­riza­tion this week as ad­comms are set; BioN­Tech CEO Ugur Sahin pre­dicts need for new vac­cine for­mu­la­tion
Two weeks af­ter re­leas­ing new da­ta show­ing its Covid-19 boost­er shot bumped pro­tec­tion against mod­er­ate to se­vere dis­ease up to 75% world­wide, J&J is re­port­ed­ly prepar­ing an ap­pli­ca­tion for the FDA.
The phar­ma is plan­ning on ask­ing US reg­u­la­tors ear­ly this week to au­tho­rize its Covid-19 boost­er shot, un­named sources told the New York Times.
The FDA au­tho­rized Pfiz­er and BioN­Tech's boost­er shot last month, and is re­port­ed­ly con­sid­er­ing a half-dose boost­er of Mod­er­na's vac­cine. The agency put out word Fri­day that its Vac­cines and Re­lat­ed Bi­o­log­i­cal Prod­ucts Ad­vi­so­ry Com­mit­tee will meet on Oct. 14 and 15 to dis­cuss Mod­er­na and J&J's boost­ers, re­spec­tive­ly.
The ad­comm will al­so hear pre­sen­ta­tions on "mix-and-match" boost­ers, or the use of a dif­fer­ent vac­cine than the one used for the pri­ma­ry se­ries. And on Oct. 26, the ad­comm will re­view an ex­pan­sion of Pfiz­er's EUA to al­low the vac­cine's use in chil­dren 5 through 11 years of age.
A cou­ple of weeks ago, J&J un­veiled da­ta from the Phase III EN­SEM­BLE 2 study, which looked at boost­er shots at two dif­fer­ent points in time: a sec­ond shot 56 days af­ter the first shot, or a sec­ond shot six months af­ter the first. The eight-week shot showed in­creased pro­tec­tion against mod­er­ate to se­vere Covid-19 to 75% glob­al­ly, and 94% in just the US, ac­cord­ing to the com­pa­ny.
Pro­tec­tion against se­vere Covid-19 at least 14 days post-fi­nal vac­ci­na­tion was 100%, J&J said. While the eight-week shot led to a four- to six-fold in­crease in an­ti­bod­ies, the six-month boost­er showed a nine- to twelve-fold in­crease, re­gard­less of age.
A pan­el of sci­en­tists and doc­tors who gath­ered to dis­cuss Pfiz­er's boost­er shot a cou­ple of weeks ago sug­gest­ed that those who re­ceived J&J's sin­gle-dose vac­cine may need boost­ers more ur­gent­ly.
"To me, the biggest pol­i­cy ques­tion out there is the John­son & John­son [boost­er]," said He­len Keipp Tal­bot at Van­der­bilt Uni­ver­si­ty, a mem­ber of the CDC's Ad­vi­so­ry Com­mit­tee on Im­mu­niza­tion Prac­tices, per NPR. "I wor­ry we're get­ting dis­tract­ed by the ques­tion of boost­ers of Pfiz­er when we have big­ger and more im­por­tant things to do in the pan­dem­ic."
BioN­Tech CEO Ugur Sahin pre­dicts need for new vac­cine for­mu­la­tion
Pfiz­er CEO Al­bert Bourla pre­dict­ed a re­turn to nor­mal­cy in the US with­in a year on ABC last week — but made clear that vac­cines will be a big part of the so­lu­tion. BioN­Tech CEO Ugur Sahin re­it­er­at­ed that sen­ti­ment this week, sug­gest­ing that a new for­mu­la­tion of the com­pa­nies' vac­cine will like­ly be nec­es­sary to tack­le new vari­ants.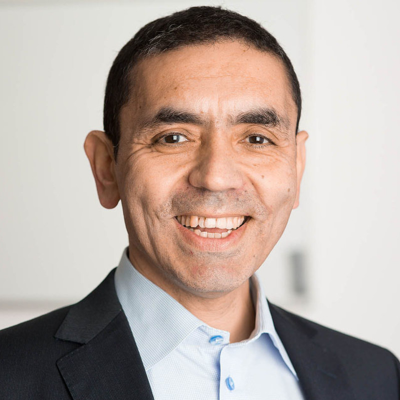 Ugur Sahin
"This virus will stay, and the virus will fur­ther adapt," Sahin told the Fi­nan­cial Times. "We have no rea­son to as­sume that the next gen­er­a­tion virus will be eas­i­er to han­dle for the im­mune sys­tem than the ex­ist­ing gen­er­a­tion. This is a con­tin­u­ous evo­lu­tion, and that evo­lu­tion has just start­ed."
While the cur­rent for­mu­la­tion of Pfiz­er and BioN­Tech's Covid-19 ap­pears to be suf­fi­cient against mu­ta­tions like the Delta vari­ant (the FDA au­tho­rized a third boost­er dose last month), new mu­ta­tions could emerge that evade the vac­cine's pro­tec­tion, re­quir­ing a more "tai­lored" ver­sion of the shot, Sahin told the FT. He pre­dicts a new vac­cine could be need­ed by the mid­dle of next year.
Oth­er ex­perts have al­so sug­gest­ed that up­dat­ed vac­cines could be nec­es­sary, much like the flu shot that's tar­get­ed each year to­ward promi­nent strains. Up­on read­ing out da­ta from its own vari­ant-spe­cif­ic boost­er can­di­date back in April, Mod­er­na CEO Stéphane Ban­cel told End­points News that high-risk in­di­vid­u­als could be look­ing at sev­er­al boosts over the course of the next two years.
"We think over time, maybe a boost per year might be enough, es­pe­cial­ly if com­bined with your flu boosts," he said at the time.
EMA rec­om­mends Pfiz­er boost­er shot for 18+
The Eu­ro­pean Med­i­cines Agency on Mon­day rec­om­mend­ed the Pfiz­er boost­er shot at least six months af­ter the sec­ond dose for those old­er than 18. The EMA said the rec­om­men­da­tion is based on a re­view of Pfiz­er da­ta show­ing a rise in an­ti­body lev­els when a boost­er dose is giv­en ap­prox­i­mate­ly 6 months af­ter the sec­ond dose in peo­ple 18 to 55 years old.
The agency al­so rec­om­mend­ed that im­muno­com­pro­mised peo­ple can re­ceive boost­ers from ei­ther the Pfiz­er or Mod­er­na shots, at least 28 days af­ter their sec­ond dose.