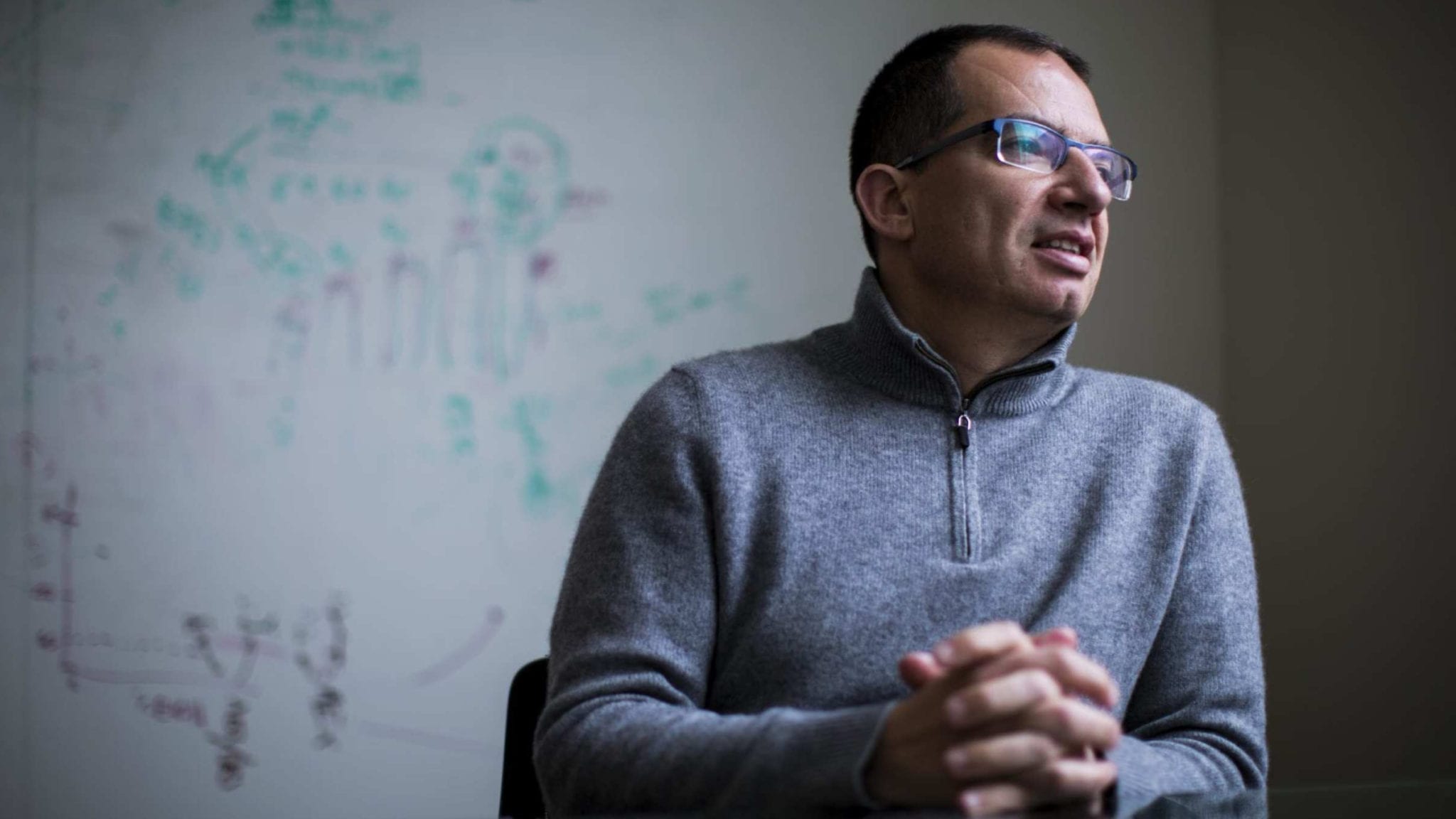 Covid-19 roundup: Mod­er­na inks fill-fin­ish pact with Sam­sung Bi­o­log­ics; So­ri­ot dis­cuss­es vac­cine woes, says shot 'has a fu­ture' — re­port
As Mod­er­na has ramped up its man­u­fac­tur­ing ca­pa­bil­i­ties and looks to dis­trib­ute its vac­cine dos­es to coun­tries in dire need, the com­pa­ny has inked a deal with South Ko­re­an CD­MO Sam­sung Bi­o­log­ics for fill-fin­ish du­ties.
Sam­sung's pro­duc­tion line in In­cheon will sup­port the pro­duc­tion of 100s of mil­lions of dos­es, good for dis­tri­b­u­tion at the start of Q3. Ko­rea has se­cured 40 mil­lion dos­es of the vac­cine.
Mod­er­na an­nounced Fri­day that its vac­cine was ap­proved by the Japan­ese and South Ko­re­an gov­ern­ments. Dis­tri­b­u­tion will hap­pen in Japan im­me­di­ate­ly, with the help of Take­da, as a part of a 3-way agree­ment. No­vavax will help man­u­fac­ture the jab in Japan.
Sam­sung's stock rose as much as 5.2% af­ter the con­tract was an­nounced.
The move comes as vac­cine mak­ers make the push to get dos­es to Asia. Last week, Ger­many's BioN­Tech, which col­lab­o­rat­ed with Pfiz­er on its vac­cine, an­nounced that the com­pa­ny will set roots down with an Asia re­gion­al head­quar­ters in Sin­ga­pore as the de­mand for mR­NA vac­cines has sky­rock­et­ed.
In late April, Mod­er­na an­nounced its plans to tur­bocharge its sup­ply chain and up its glob­al com­mit­ment to 3 bil­lion dos­es in 2022, dou­bling ca­pac­i­ty at con­tract sites in Switzer­land and Spain run by Lon­za and Rovi, re­spec­tive­ly, and in­creas­ing drug sub­stance man­u­fac­tur­ing by 50% at its US fa­cil­i­ties. The ex­pan­sions will al­so al­low Mod­er­na to now pro­duce be­tween 800 mil­lion and 1 bil­lion dos­es in 2021, the com­pa­ny said.
That move was in­spired, ac­cord­ing to CEO Stéphane Ban­cel in a pre­vi­ous in­ter­view with End­points News, to pro­vide dos­es and boost­ers to coun­tries in need.
"We said 'what can we do for the world?' and we ba­si­cal­ly went back to our board and said 'we need to do mas­sive in­vest­ment,'" Ban­cel told End­points. "We need to aim to in­crease our ca­pac­i­ty for next year so that we can make sure we can vac­ci­nate and boost every­body." — Josh Sul­li­van
Pas­cal So­ri­ot says As­traZeneca vac­cine 'has a fu­ture' in new in­ter­view
As­traZeneca has had its share of speed bumps re­gard­ing de­vel­op­ment for its Covid-19 vac­cine, and CEO Pas­cal So­ri­ot dished on some of the set­backs and opined on the shot's fu­ture in a new in­ter­view with the Fi­nan­cial Times.
Among the high­lights? So­ri­ot be­lieves the com­pa­ny's vac­cine "has a fu­ture" giv­en the sheer num­ber of coun­tries around the world that are sign­ing up for de­liv­er­ies. He al­so dis­cussed the dis­par­i­ty be­tween the vac­cine's roll­out in the UK com­pared to the rest of Eu­rope, and re­ferred to the much-ma­ligned US Phase III da­ta re­lease as an "own goal."
The com­ments were his first since the Eu­ro­pean Com­mis­sion said it would pur­sue le­gal ac­tion against the com­pa­ny over a short­fall in vac­cine de­liv­er­ies.
"I'm a Eu­ro­pean so I love Eu­rope, don't get me wrong," he told FT. "But at the end of the day Eu­rope is part of the world, it's not the whole world. And there are many coun­tries around the world who ac­tu­al­ly want this vac­cine, so this vac­cine has a fu­ture."
One of the rea­sons be­hind many of the EU coun­tries' frus­tra­tions had been the UK's pri­or­i­ty ac­cess to the vac­cine. So­ri­ot re­it­er­at­ed that the coun­try had been grant­ed such ac­cess as part of the agree­ment it signed with Ox­ford Uni­ver­si­ty be­fore the Big Phar­ma part­nered to help man­u­fac­ture and dis­trib­ute the shot.
He praised the UK's de­ci­sion to ap­point some­one from the in­dus­try to run the coun­try's vac­cine roll­out in Kate Bing­ham, a ven­ture cap­i­tal­ist. But he stopped short of crit­i­ciz­ing the EU di­rect­ly over whether it should have tak­en a sim­i­lar tac­tic.
Among As­traZeneca's high-pro­file stum­bles came back in March, when the com­pa­ny re­port­ed its Phase III in­ter­im re­sults. Af­ter the com­pa­ny paint­ed a good pic­ture in a press re­lease, the NIH pub­lished an ex­tra­or­di­nary state­ment say­ing the com­pa­ny may have in­clud­ed out­dat­ed da­ta in its re­sults.
NI­AID chief An­tho­ny Fau­ci had called the move an "un­forced er­ror" at the time, and So­ri­ot ap­peared to agree with his "own goal" com­ment. Ac­cord­ing to So­ri­ot's ac­count­ing of the or­deal, re­searchers were rush­ing to get out the da­ta and sim­u­lat­ed what the fi­nal re­sults would look like while for­get­ting to in­form the DSMB.
"It is not typ­i­cal­ly nec­es­sary but out of po­lite­ness and out of good prac­tice, they should have told them," So­ri­ot said. "Peo­ple have worked so hard, they were tired, they were rush­ing." — Max Gel­man
No­vavax to ex­plore dual flu-Covid-19 vac­cine with SK bio­sciences
No­vavax, SK Bio­science and the Ko­re­an min­istry of health have signed an agree­ment to ex­plore the de­vel­op­ment of No­vavax's Covid-19 vac­cine.
The deal was an­nounced in a cer­e­mo­ny host­ed by South Ko­re­an Pres­i­dent Moon Jae-in. It ex­pands on a deal that was in­tend­ed to pro­vide broad ac­cess to NVX-CoV2373 glob­al­ly. As a part of the agree­ment, SK and No­vavax will ex­plore vac­cines that com­bat Covid-19 vari­ants and the pos­si­bil­i­ty of a vac­cine that would fight both Covid-19 and the flu.
NVX-CoV2373 is in 2 piv­otal Phase III tri­als: 1 in the UK that demon­strat­ed 96.4% ef­fi­ca­cy against the orig­i­nal virus strain and 86.3% ef­fi­ca­cy against the vari­ants, and a US/Mex­i­co PRE­VENT-19 tri­al.
SK Bio­science be­gan the sub­mis­sion process for the vac­cine to the South Ko­re­an gov­ern­ment in April.
First pa­tients in Pfiz­er 20vP­nC tri­al have been jabbed
The first of 600 adults that will re­ceive a dose of the Pfiz­er-BioN­Tech 20-va­lent pneu­mo­coc­cal con­ju­gate vac­cine have re­ceived their jab, Pfiz­er an­nounced Mon­day.
The tri­al is ex­plor­ing the co-ad­min­is­tra­tion of 20vP­nC with a boost­er dose of the Pfiz­er-BioN­Tech vac­cine that's been ap­proved by the FDA. It will de­scribe safe­ty when the vac­cines are co-ad­min­is­tered, and fol­low up 6 months af­ter vac­ci­na­tion, the com­pa­ny said.
The pa­tients will be a part of 1 of 3 groups. The first group will re­ceive the 20vP­nC vac­cine plus the Pfiz­er-BioN­Tech boost­er. The sec­ond will re­ceive 20vP­nC and a place­bo, and the third will re­ceive the Pfiz­er-BioN­Tech jab and a boost­er.
For a look at all End­points News coro­n­avirus sto­ries, check out our spe­cial news chan­nel.